Even in this digital age, some of the most successful and persuasive marketing messages are anchored by direct mail (DM). The reasons are simple: Fused with digital messaging, DM has a unique ability to convince and convert. It can magnify your marketing mix by engaging your customer's sense of sight, sound, smell, touch and taste. Integrated into an omnichannel strategy, it offers an unparalleled depth of communication. So what makes a truly great, modern DM campaign?
It's both art and science—success requires compelling creative driven by meaningful data—and as part of the annual Canadian Marketing Awards, the INCITE award recognizes campaigns that strike the balance.
According to Scott Pinkney, senior judge of the INCITE award, "best-in-class DM always has to drive business results." There's no shortage of excellence to celebrate. "Agencies are showing the strength and the power of what DM can do in the right hands," says Pinkney.
2016 award winners
The WOW Guide bridged the gap between digital and physical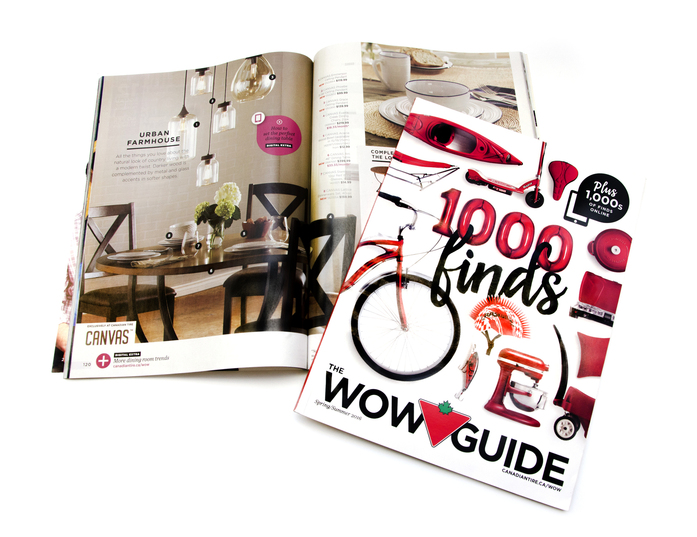 To let Canadians know about its growing selection of products, Canadian Tire took a new approach to the catalogue format. The WOW Guide integrates a downloadable app with its catalogue, allowing shoppers to hover their smartphone cameras over a product and access digital content. Customers could buy with the swipe on a screen. In addition to product photos and information, the digital integration offered dynamic pricing, reviews, product videos and more.
The WOW campaign launched with a bang, using targeted television ads and sending the catalogue to 12 million households. Canadian Tire's online weekly sales doubled. The company saw double-digit sales increases across all stock keeping units (SKUs). A bonus was the category halo impact due to the positive customer bias created as shoppers experienced the catalogue physically and digitally.
A two-pronged approach for an account that paid interest twice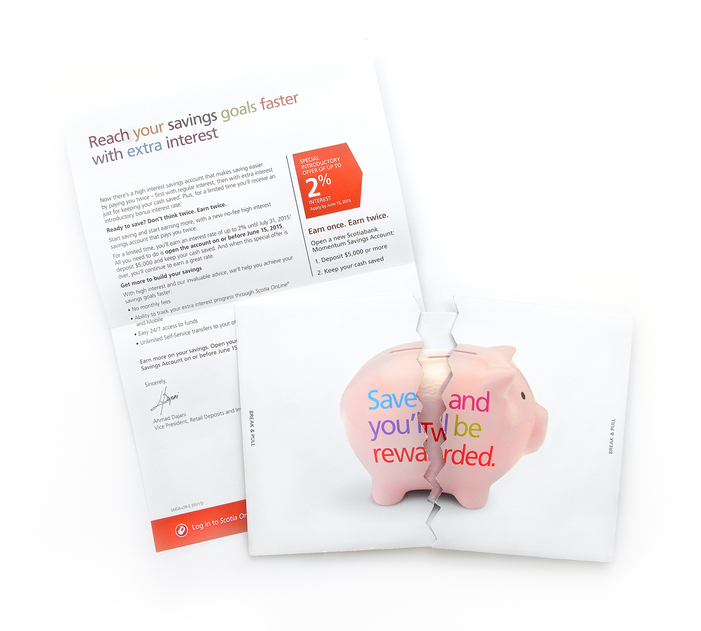 Scotiabank used a multi-channel approach to announce an account that gave interest twice. Across both direct mail and email, piggy bank imagery conveyed saving and copy highlighted the dual-interest benefit. For the mailing, an interactive "Break-a-lope" opened by pulling each side of the envelope, revealing a second piggy bank. Email featured side-by-side piggy banks. Easy online, phone and in-branch options for opening accounts helped drive response.
The result? More than 32,000 new accounts opened. The $1.3 billion deposited into the new accounts was three times the campaign's target. More good news was that 71% of the customers deposited a portion of their balances from outside sources.
Mastercard Priceless Cities taps into cardholders' travel dreams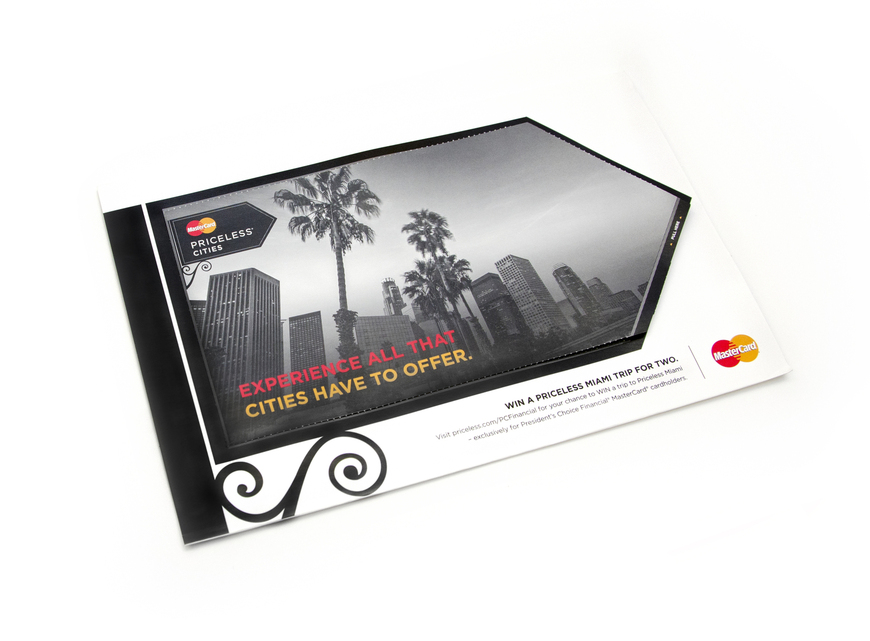 Mastercard wanted to generate awareness of its Priceless Cities program, convincing existing cardholders to opt-in for emails and acquiring new converts to the program. Partnering with issuing banks, Mastercard identified affluent cardholders who liked to travel. Data combined with an interactive format to engage customers with relevant travel offers and experiences. The multi-layered "peel and reveal" format physically engaged cardholders as they consumed the content.
The data segmentation and compelling creative resulted in higher than estimated opt-in and engagement rates. Email opt-ins were through the roof—73% of the cardholders who entered also signed up for future emails. And the CPA was just $22.01, well below the industry standard of $25.
Applications are now open for the 2017 Canada Post INCITE Award
Whether a campaign integrates direct mail effectively with other channels or is a standalone, unique, targeted creative campaign, the INCITE award recognizes the most outstanding execution of the year.
Any campaign deployed in the past 18 months and that included direct mail is eligible. Submit your application, including a sample of your DM piece, by July 6, 2017. Visit cmaawards.ca/#incite for full application details.
The awards take place November 24, 2017, in Toronto.