Fundraising: Can smaller NFPs compete with foundations?
By Jason Egbuna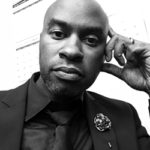 The not-for-profit (NFP) landscape continues to change, and one of the growing focal points is the growth of corporate foundations. As NFPs work to obtain valuable donor dollars, they know that they are in competition with corporate foundations that typically have more resources at their disposal and brands that are easily recognizable.
So, the question begs to be asked, within this changing landscape are there additional factors contributing to an imbalance? Are these organizations becoming more similar every day? Are there changes to regulations or legislation that affect how NFPs and corporate foundations are running their businesses?
Politics playing larger role?
The one legal factor that might come into any Canadian fundraiser's mind is the recent precedent set by the Ontario Superior Court of Justice, in the Canada Without Poverty v. Attorney General of Canada case.
In this ruling, reported by TaxEd International it was decided that "…non-partisan political activities constitute charitable activities for the purposes of the Income Tax Act…provided that they are carried out in furtherance of an organization's charitable purposes. Accordingly, a registered charity may devote significantly more than 10% of its resources to such activities, contrary to long-standing Canada Revenue Agency (CRA) policy."1
With this legal ruling are politics going to start playing a bigger role in the NFP world?
I caught up with Landon French, formerly the president of Canadian Jumpstart Charities and who is now the president and CEO of Together We Stand (TWS) (www.twsfoundation.ca) TWS is an NFP founded by Rick and Lillian Ekstein to recognize, thank and pay tribute to Canadian military families during the holiday season.
The last time I spoke with Landon we discussed corporate foundations and how Jumpstart operated as one of the Canadian leaders in its area. His new challenge with TWS presents a perfect opportunity to gain insights into how both sides of the NFP world view some of the same issues: through a different lens.
When I asked Landon about the biggest difference between moving from Jumpstart to TWS, without hesitation he said "resources." While TWS has been generously supported by the Eksteins, has corporate sponsors and an honorary council featuring high-profile Canadians, the fundraising machine cannot be compared to Jumpstart, which has corporate ties to Canadian Tire. As he puts it, TWS is trying to keep their organization small in order to get the most "bang out of their buck".
With the structure being completely different between the two organizations, I asked whether there were any parallels. Did their strong connections to Canadian roots and Canadian families provide any similarities? Landon advised that the essential principles are the same in that they want to be completely transparent and accountable to their donors. He also noted that it was important to understand the legislation around NFPs and how to effectively operate within the governing rules.
As governance came up in the discussion, we shifted the conversation towards the changing political landscape. With a new provincial government in Ontario, I wondered if Landon foresaw any impact for TWS or any corporate NFPs. While he stayed clear of talking about recent changes at Queen's Park, he said that he didn't really see any sort of impact on the horizon, that it would pretty much be business as usual, especially since they are federally regulated for tax purposes.
Landon was careful to mention that, while he essentially operates as a one-man-show, the organization relies on legal experts regarding that side of the business. But he takes the overall stance that if Ontario gets stronger, that can only be a good thing for TWS and its donors.
I asked Landon for his insights on how the Canada Without Poverty v. Attorney General of Canada ruling might affect charities in general and whether he sees it having any impact on TWS and its current or future work. Once again, the political landscape did not seem to be a big concern for Landon, stating that he had "…not been following it that closely as [they] are not in the business of political activities."
Donors wanting to make a difference
As we moved away from politics, I asked Landon what changes, if any, he saw corporate NFPs having to make in order to remain as successful as they have been in the Canadian landscape. His vision of the future was insightful and optimistic. He continues to see people make an impact on issues with deeper causes and he thinks that donors will really start to focus on smaller areas where they can have more of an impact and make more of a difference. He says that there will be a continued, if not more narrow focus on the cause and benefit of where people are giving, once again focusing on overall impact.
So, in moving from a large corporate NFP to a new traditional NFP, what's next for Landon French and TWS? According to Landon, "so many things" as they are still very new. He believes that Canadian military families deserve recognition and physical and emotional breaks and TWS is exploring how they can help these families get through the holidays alone or with young children to raise. But in order to do this, he wisely says that they will "…continue to listen to them to hear what they need" and from there, they'll "see where Canada takes [them]."
Jason Egbuna is the manager, direct marketing, leadership giving at The Princess Margaret Cancer Foundation. He has carved out a niche in healthcare fundraising. Jason is a member of the Canadian Marketing Association's (www.the-cma.org ) Not-for-Profit Council.
1 Nicolas Simard and Taj Kudhail, Fasken, "Canada Without Poverty v. Attorney General of Canada", analysis, TaxEd International, August 11, 2018.