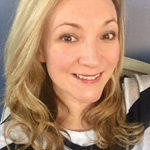 By Jackie Sebesta
The emerging core market of e-commerce is coming to the forefront at Lowe-Martin. We are now faced with the challenge and the often-competing priority of delivering products faster and in perfect condition, while still maintaining our commitment to protect the environment: including reducing our carbon footprint.
When I joined Lowe-Martin I quickly learned that this company is a true steward of the environment. Environmental practices are embedded in our culture and every year we measure our progress and set improvement targets for the following year.
In 2018 we:
Were awarded Canada's Most Environmentally Progressive Printer by the Canadian Printing Awards;
Reduced natural gas consumption by 24%;
Increased purchases of Bullfrog Power by 300%;
Increased carbon-neutral projects by 20%;
Purchased 85% of all paper classified as FSC (Forest Stewardship Council); and
Had a 97% diversion rate company wide.
Delivery speed impacts
In our e-commerce division we are adapting to market needs. Last year we addressed the "Amazon Effect" and how it has put pressure on the business-to-business (B2B) market to provide an Amazon-like experience with a focus on delivering orders faster, in most cases same-day or next-day.
Any customer, whether they be business-to-consumer (B2C) or B2B, now has an expectation that when they hit Submit on their online order that it is at their doorstep or place of business in no later than 24 hours. In most cases consumers choose this option because the shipping is free; why wait for something when you can have it now!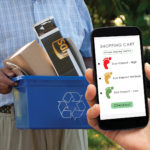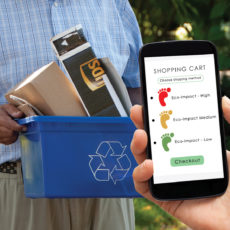 As a result, reported Axios, e-commerce users are becoming increasingly addicted on speed of delivery, which means smaller number of packages are being delivered more often. But the stress that same-day and next-day delivery have put on the environment is now taking focus in 2019.
As annual emissions and sustainability reports have come out by the major courier companies, they are seeing emissions increase year-over-year, said Axios. The annual sustainability report from UPS, which is one of the biggest enablers of the e-commerce boom, says it emitted 13.8 million metric tons of CO2 while delivering 5.1 billion packages in 2017 by ground and air. Emissions from FedEx were 15.1 million metric tons in 2017. In order to meet demands, many warehouses are being developed on open space, (like on lands that have been used for farming).
"There are climate benefits to e-commerce, but those disappear as delivery gets faster and faster," Miguel Jaller, a professor at UC Davis, told Axios. Faster delivery is not the only culprit. Warehouses are popping up in outskirt communities in order to meet delivery demands, putting more pressure on the electric power grid, while the packaging materials that go into delivery boxes is a major driver of the global plastics crisis, said Axios columnist Erica Pandey1.
As e-commerce providers we have the power to change behaviours and create awareness. Studies have shown that 75% of Millennials, dubbed "The Green Generation", are willing to pay extra for sustainable products; this demographic will represent 75% of the workforce by 20252. With a generation that is aware they will continue to demand for more environmentally progressive strategies to keep their ever-growing adoption of e-commerce but ensure that it's done in a way that protects their environment.
The sustainability checkout
What if we gave consumers a choice and showed them the importance of this choice?
If we showed consumers the impact at the check-out page this may persuade them to make a different choice. At the very least I believe a consumer would ask themselves "do I really need this today or tomorrow?"
For these reasons our e-commerce team is in the research and development phase of developing alternate check-out pages that focus on environmental impact. Once all items are added to a consumer's cart, we can provide an option to present them with an eco-impact checkout to drive different shipping option behaviour.
The sustainability checkout is also a means of reporting, giving e-commerce companies an opportunity to show their B2C consumer or B2B company a monthly environmental report card based on the choices they made during the checkout process. The key here is driving awareness and product/marketing professionals could start setting targets based on their end consumer's choices.
At Lowe-Martin we are driving environmental awareness at all levels and divisions. Specifically, within our e-commerce division we are also:
Partnering with transportation companies that focus on future drone deliveries and electrifying their truck fleets;
Our fulfillment centre recently purchased a packsize machine that comes with many benefits for the environment. It enables the use of smaller boxes, which reduces the demand for corrugated cardboard and for void fillers. It also frees up free up valuable warehouse space, storing products instead of boxes, thereby managing our footprint; and
Programme analytics delivered on a quarterly basis are highlighting opportunities for clients to reduce their overall carbon footprints by changing online ordering habits and identifying carbon-neutral programmes.
As an industry we need to stay committed to our environment and create awareness that will eventually drive different behaviours. By adapting to the behaviours of Millennials, the e-commerce industry can take advantage of today's opportunities to capitalize on their sustainable aspirations.
Jackie Sebesta has over 14 years of experience in the e-commerce and marketing supply chain outsourcing industry with a keen focus on client engagement and retention. As director of client engagement, e-commerce and fulfillment at Lowe-Martin (http://www.lmgroup.com), Jackie is a subject matter expert who works with clients to enhance the e-commerce and fulfillment offering.
1 Erica Pandey, "The climate stakes of speedy delivery", Axios, June 21, 2019.
2 Tim Price, "'Generation Green': how millennials will shape the circular economy", Environment Journal, November 13, 2018.