How tailored direct mail and telemarketing revived Mackenzie Health Foundation's donor programme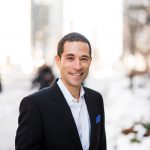 By Allen Davidov
The Mackenzie Health Foundation, which raises funds for Mackenzie Health, the Toronto, Ontario area's York Region health care provider, was faced with a challenge. Its one-size-fits-all fundraising strategy wasn't clicking with the community: its annual donor base had shrunk by 35% over the span of two years.
This scenario would be unnerving for any charitable organization, but more so for the Mackenzie Health Foundation. It was planning a $250 million fundraising campaign, the largest community hospital fundraising campaign in Canadian history, to support the development of the new Mackenzie Vaughan Hospital: Canada's first "smart" hospital and needed to attract more high-profile donations. The Foundation had reason to hope as it serves a diverse, wealthy and fast-growing population on the northern edge of Toronto that is very generous in terms of their charitable giving.
Engaging current donors key
As daunting as these challenges seemed, Foundation president and CEO Ingrid Perry and director of advancement Dwayne DiPasquale, had faced similar issues at other hospital foundations and saw a way to turn things around. They felt that if they could see what engaged their current donors they might be able to apply those lessons to attract more people like them.
Perry and DiPasquale quickly came up with a plan to analyze the Foundation's donor base. They enlisted Environics Analytics to develop an in-depth understanding of the communities they serve, who lives where, what they like and want and what messages they respond to. It turns out the high level of diversity in the community was having an even greater impact on the one-size-fits-all approach than what you typically find.
"My president knew that we were serving a diverse community and we realized that one message would not reach everyone," said DiPasquale. "We needed to put a plug in the dam."
Tailoring the communications strategy
The Environics Analytics research supported his thesis that the Mackenzie Health Foundation had to tailor its communications strategy for its Annual Giving Direct Mail and Telemarketing Campaign. The organization would also use this same approach to identify a select group of high-value prospect donors, capable of contributing $10,000 or more to the cause.
It was an interesting challenge. Almost 50% of the York Region's 1.2 million residents are immigrants and approximately 30% of residents speak a non-official language at home. But the Foundation's struggles demonstrate that simply knowing what percentage of a region is densely populated by immigrants or ethnic minorities isn't enough to develop a targeted campaign, since the concentrations of various ethnic groups can vary widely within the community.
To develop a more nuanced view of the demographic landscape, the Foundation profiled its existing donor database using PRIZM5, Environics Analytics' proprietary segmentation system. Once these profiles were created, the target groups were even more refined. Using databases like SocialValues, DemoStats and Opticks by Vividata the Foundation was able to understand their psychographic and donor behavioural tendencies and then use that information to develop tailored messages to reach each group.
"By looking at our donors through the lens of PRIZM5 and SocialValues, we were able to see the types of donors who shared our values and were most likely to be responsive, as well as where to find them," said DiPasquale. "With this information we were able to tailor our messaging and approach to improve our engagement with them."
Targeting the messaging
The data showed that certain segments would be most responsive to specific stories while others aligned with the history and organizational values that the Foundation stood for. Many of the high-potential donors identified by the data appeared to be greatly motivated by creating family legacies and having positive impacts on their community. The work also revealed that direct mail and e-blasts would be some of the more effective ways to engage donors.
Every postal code and home telephone number belonging to a target group was highlighted, providing an opportunity for tailored communications and targeted mail distribution. The insights derived from the SocialValues database helped the Foundation understand what messages would resonate with each target group, which allowed it to develop targeted telephone scripts and direct mail to engage different parts of the community.
Shot in the arm results
Equipped with phone numbers, mailing addresses and tailored messaging, the Mackenzie Health Foundation rolled out the Annual Giving Direct Mail and Telemarketing Campaign. The data driven response rates far exceeded even the best-case scenario, with overall annual response rates jumping by 62% while mailing 30% fewer packages and raising 11% more revenue.
The success of this initiative led the Foundation to apply this approach to other programs, such as Planned Giving. Like the data-driven annual giving campaign, the planned giving campaign enjoyed a similar boost when it started targeting its prospective donors. Notably, the donor-to-planned giver conversion rate surpassed 30% after the first campaign, which at the time was 20% greater than the industry standard for hospital campaigns.
The Foundation has been able to sustain these results. The donor-to-planned giver conversion rate remains strong at 26%, factoring in test panels. High value potential donors that were identified by Environics Analytics profiling were converting at a rate of 40%, with a response rate of almost 12%: double the results of the test panels featuring typical planned giving donor criteria segmentation.
By appealing to donors' desires to leave legacies, the Foundation generated 80 positive responses to leaving Mackenzie Health in their wills, with a projected overall weighted value of more than $1 million in potential bequests from just two small planned giving campaigns.
The Foundation is currently using the data to segment its donors across all giving portfolios as it prepares to launch the public phase of the campaign to support the new hospital. While high levels of diversity within community can complicate a communication strategy, it is the perfect environment to demonstrate how effective tailored messages can be. After all, every community is diverse, even if you can't see it.
Allen Davidov is a director of business consulting at Environics Analytics.