Fundraising: How to Improve Donor Acquisition and Renewal
By Liz Attfield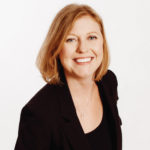 For many years Canadian non-profit organizations have been facing declining performance in direct mail acquisition. The reasons are multifaceted. They include the aging of the typical direct mail donor, list fatigue and sometimes stale creative. Charities have also had to deal with increased costs on all fronts, including steadily increasing postal rates.
All of these factors have led to many charities de-investing in direct mail acquisition, which inevitably leads to shrinking donor files as attrition takes its toll when replacement donors cannot be found in sufficient quantities.
Going beyond direct mail
Some charities have been experimenting with channels beyond direct mail in their quest to find new donors. But methods like digital advertising and e-mail campaigns have often proven disappointing because even if new donors are found through them organizations are finding it extremely difficult to renew these donors through those same channels.
We have started to see a new trend emerging: charities are beginning to see that integrating appeals across several (even all) channels is leading to increased performance in acquisition and retention.
We have long known that a significant number of prospects who receive direct mail appeals are choosing to respond not through the traditional means of reply envelopes but rather by going online to make donations using their credit cards. In fact, our experience shows that as many as 20% of online gifts can be traced to a direct mail appeal received by those donors.
This phenomenon often leads to two different erroneous conclusions. First, response to direct mail appeals is often under-reported. Second, online gifts are assigned to some catch-all online appeal category, ignoring the fact that they were prompted by a direct mail appeal.
Perhaps the latter also explains why online donors are often difficult to renew: we aren't speaking to them through the most effective channel. Keep in mind though that accurately attributing gifts to the activity that prompted them is one of the biggest technical challenges facing charities that want to integrate their appeals.
How integration can work
Charities that are committing to integrating their messaging and brand expressions across multiple channels are finding that the different channels can reinforce each other.
For instance, some organizations are experimenting with digital ads on social media platforms, mostly Facebook and Instagram. At first, these platforms yielded disappointing results, but now charities have begun to take a more patient approach: not asking for money directly but seeking "hand-raisers" instead. These are people who click through the ads and indicate that they support the charity's cause by completing a form that includes their name, e-mail address and telephone number. By doing so, they invite the charity to re-contact them through either channel, i.e. By e-mail or telephone.
Charities are also finding encouraging success at contacting these warm leads via telephone with a monthly giving proposition. The leads have said that they care, so the telefundraisers offer them the opportunity to really show it by committing to monthly support.
On the other hand, we are beginning to see that even traditional direct mail can be strengthened by adding e-mail communications, both alongside the appeals themselves but also as an important and cost-effective channel for stewardship.
Let's face it: our grandmothers and grandfathers are embracing digital technologies in increasing numbers. What's important is that the messaging they see in the e-mail and online should match that of the direct mail pieces they are still responding to. Too often, charities have allowed their online and offline activities to operate in silos. This is no longer acceptable if charities want to really harness the power of integration to meet (and surpass) their fundraising objectives.
Liz Attfield is vice president, strategic services with Stephen Thomas Ltd. (www.stephenthomas.ca), a full-service agency specializing in providing branding, marketing and fundraising services to the non-profit sector.