Fundraising
The Heart & Stroke Lottery's winning formula
By Sharon Brown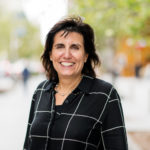 There aren't many lotteries where everyone comes away feeling like a winner, but the Heart & Stroke Lottery has found a way. Even though this feel-good lottery operated by the Heart & Stroke Foundation has had great success in the past, the charity felt it could benefit from a new data-driven approach to target and engage past and present
ticket buyers.
The Heart & Stroke Lottery, which is now in its 20th year, is one of the largest charity events of its kind in Ontario. Since its launch it has raised more than $242 million for heart and stroke research.
While the lottery's one in two odds of winning is already a tempting proposition, the Heart & Stroke Foundation has long known that favourable odds aren't the only thing driving sales. The challenge has been how to apply that knowledge to grow the lottery and keep ticket buyers coming back year after year.
Focusing on lapsed ticket buyers
To address this fact, Heart & Stroke has been increasing its focus on using data and analytics to gain insights into who buys tickets and why they buy them. The early work helped the charity find messages that would resonate with their target audience, explains Stephanie Warner, director at the Heart & Stroke Foundation who oversees the lottery. But the insights they had couldn't predict which long lapsed buyers could be convinced to buy a ticket again nor where to acquire new buyers.
Winning back previous ticket buyers was a priority for the charity. With more than a million past ticket buyers in its database to appeal to, the charity needed a better way to identify these prospects in order to get the most out of their marketing budget. To assist with this task Warner approached Environics Analytics to develop predictive models as well as other tools to help retain core buyers, win back lapsed customers and identify high-potential prospects.
Environics Analytics developed a win-back model to identify long-lapsed lottery buyers who were most likely to buy a ticket again but weren't being reached through previous campaigns. The Foundation tested the model in the lottery's first direct mailing of the winter 2018 campaign. This mailing targeted five different groups of prospective lottery buyers, ranging from loyal to previous buyers who hadn't bought a ticket in more than five years.
In the case of lapsed buyers, the Foundation used a classic test and control methodology to evaluate the performance of those buyers. In this instance, the model ranked lapsed buyers and the best prospects were then targeted by the campaign. The number of tickets sold to those prospects were compared to sales from a random sample selected from the same lapsed audience.
Strong purchase and response rates
The results are impressive. The newly developed win-back model helped to double purchase rates among those who had not bought in more than five years. According to Heart & Stroke, the ability to re-activate long-lapsed buyers was an important factor in the overall success of the 2018 Lottery.
New acquisition was another challenge for Heart & Stroke. Unaddressed mail, an important part of historical acquisition campaigns, was almost dropped from the Foundation's playbook due to recent poor performance, but a new acquisition model helped make it viable again.
Environics Analytics built a new acquisition model to rank geographies with the highest potential for new buyers. Using this model in combination with an analysis of existing ticket penetration rates it prioritized the targeting of unaddressed mail. With the new targeting strategy, Heart & Stroke Foundation saw a five-fold increase in response rates helping to restore this channel to profitability.
Throughout the campaign, the Heart & Stroke Lottery's marketing team was able to monitor the results almost in real time. Environics Analytics created a suite of Tableau reporting dashboards and tools that allowed the charity to track ticket sales, visualize progress by target segment and ticket type and run "what if" queries to uncover important insights. This gave Heart & Stroke the information it needed to adapt and adjust its tactics over the course of the campaign. "Without this work we would not have been able to achieve this success," says Warner.
Overall, the lottery sold out six weeks early. This is no small feat. By closing ticket sales early the organization was able to reduce how much it spends on marketing, which improved its overall efficiency of the lottery. Because of this, the Foundation realized a 54% increase in year-over-year profit.
By taking a more data-driven approach, the lottery is developing new ways to re-engage past ticket buyers, generate new interest in their lottery to sell it out faster than ever before and, best of all, generate additional funds to invest into groundbreaking heart and stroke research. That's a win for everyone.
Sharon Brown is vice president, consulting services at Environics Analytics.