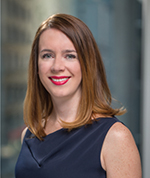 By Janine Allen
The long-held view of marketing is that it includes the 5 "Ps" — product, place, price, promotion and people. The case can also be made for a 6th "P" — public relations.
The interaction between public relations and marketing is a symbiotic and mutually beneficial relationship. As brands today look for increased authenticity, a greater purpose and trusted connections with buyers, the role of PR is to communicate key messages, principles and benefits to stakeholders, internal audiences and communities at large.
This narrative approach helps increase thought leadership while strengthening brand reputation. Building awareness, influencing perceptions and changing behaviours are shared goals of public relations and marketing. This ability to spark conversations creates a common ground and an effective way to achieve strategic goals.
As the voice of the marketing profession in Canada, the Canadian Marketing Association (CMA) is on the frontline of the changing marketing landscape. New tools and technology are creating new ways to promote products. Amid all the sizzle of Artificial Intelligence (AI), Augmented Reality (AR), bots and big data, to name a few, it is easy to overlook the "steak" of these six "Ps." The CMA recognizes the impact of public relations as a critical business driver and has made a commitment to develop strong PR to support industry leadership in advocacy, learning initiatives and business development.
Kaiser Lachance Communications (KLC) started working with the CMA in 2018 as its media relations partner to raise awareness of the marketing profession, and of the CMA's role as a trusted resource for insights, and best practices.
More recently, KLC has supported and contributed to the CMA's strategic communications programs to amplify awareness of initiatives, such as the Chartered Marketer program, Canada's professional marketing designation. The partnership helps keep industry members and broader national audiences informed on the latest trends and innovations impacting the sector through media support of ongoing events and education opportunities. And when the CMA updated the Canadian Marketing Code of Ethics and Standards, helped marketers navigate the way forward in the emerging cannabis market and addressed the age-old challenge of agency search protocols, KLC was there to provide counsel and communications support.
The leadership role taken by the CMA to support and educate the marketing community has been a critical part of this partnership.
Effectively communicating an organization's core principles and ethics is a constant two-way conversation between agency and client. Building relationships with members of the media, major stakeholders, members and partners is crucial to enhancing reputation and trust. As part of this, staying nimble in challenging times while continuing this discussion and staying focused on the partnership's mutual goals is always important.
This year alone, marketers are operating in the shadow of a pandemic, reconsidering their brands' diversity strategies, and weighing the pros and cons of advertising on platforms like Facebook. The transition to digital communications has been amplified. The importance of re-thinking and re-building communications strategies has required a number of changes in how companies and organizations approach their key messages, principles and benefits for their target audiences. New technologies and tactics suddenly became more relevant, and the new expectation is that marketers will be able to use these to continue driving results as soon as possible.
Recognizing that many organizations and marketers have struggled as a result of the pandemic, the CMA pivoted to support the marketing community during turbulent times. For example, it extended the focus of CMA NXT — its career development platform — beyond students and young professionals to help all marketers navigate the next steps in their careers.
CMA took a leadership role in addressing racism and diversity in the marketing community by creating a Talent Council. CMA leadership also took a stand on the need to eliminate hate speech on social media.
While the last few months have been exceptional, marketers and organizations have always had to adapt to ever-changing conditions. The unique situations that marketers find themselves in as a result of the pandemic have required unique, innovative solutions to stay ahead of the newest trends, topics of discussion and audience perceptions.
KLC will continue to identify opportunities, work at the speed of change and focus on strategies and tactics to support CMA's commitment to expanded offerings and benefits, advocacy, education and business development for its more than 400 members in the corporate, not-for-profit, public and post-secondary sectors. Thought leadership, professional development, consumer protection and the commercial success of marketers and their organizations has never been more important to the CMA.
We recognize the wide array of people, businesses and organizations that are affected by words and actions. Cooperation between Canadian marketers and public relations will continue to be an important part of organizational and business communications moving forward. Our partnership with the CMA is demonstrating the value of adding that 6th "P" to the marketing mix and we are excited for what this means for all marketing professionals.
Janine Allen is President of Kaiser Lachance Communications in Toronto.