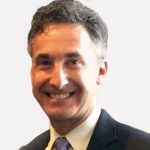 By Jon Purther
As we continue to move into an increasingly digital world, we are seeing major shifts in payment trends. These shifts are driven by consumers' changing expectations, behaviours and needs – and are facilitated by payment innovation and evolving technologies.
One of the most prominent trends in Canada is an ongoing acceleration in contactless and digital payments, while cash and cheque usage continue to decline among consumers. We are also seeing the emergence of new payment methods that we can anticipate will shape Canada's payment landscape. Some of these new ways to pay include biometric-facilitated payments, QR (quick response) codes, and buy now, pay later (BNPL) services.
BNPL is a form of short-term loan in which consumers take immediate possession of their purchases and pay for them through a series of installment payments. While BNPL is an emerging payment service in Canada, it is gaining traction as a popular payment option offered by retail merchants to their customers for both online and in-store purchases around the world.
The Model
The BNPL model is provided by two key players. The merchant and the BNPL provider, usually a fintech, financial institution or global payment network provider. Payments are structured so the payment amounts are equal and the payment dates follow a pre-set schedule, with the first payment due at checkout. BNPL providers collect their revenue mainly from the fees they charge the merchants that accept the loans as a customer payment option. Additional revenue is obtained from late fees or penalties charged to customers who do not fulfill the repayment terms, although most BNPL providers do not charge interest.
Currently, BNPL services in Canada have a relatively low adoption rate. According to recent research commissioned by Payments Canada, while 62 per cent of Canadians are aware of BNPL services, only one in ten Canadians have used it to make a purchase in the last 12 months. Its limited adoption in Canada stems from a few factors. While generally, consumers can be hesitant to use new types of payments, to date few businesses in Canada offer this service , reducing the opportunity for consumers to use this new way to pay. However, we can anticipate a continued increase in the adoption of BNPL as more and more retailers and other businesses begin offering this payment option.
BNPL offers a number of benefits to consumers. Customers can apply and receive loan approval almost immediately and then pay for the first installment easily and quickly during checkout. It can make it easier for consumers to budget spending because the payment streams are predictable (following a set amount and timeframe), and some BNPL apps come with budgeting tools. It's also a convenient way to pay since the BNPL payment option is embedded in the e-commerce platform.
Approval usually takes a few minutes to complete, compared to days for new credit card approvals, and it makes it possible for consumers to afford to pay for purchases upfront. For Canadians who either do not have access to traditional forms of credit, such as credit cards or a personal line of credit or have lower income, BNPL allows them to make purchases that otherwise would not fit their budget. Convenience, avoidance of interest, payment deferral and reduced credit card usage are key drivers cited by Canadians for using BNPL services. Another key benefit is that consumers are able to immediately take possession of a product while they are still paying for it.
Who Adopts BNPL
In Canada, younger Canadians aged 18-34 are significantly more likely than older age groups to have used BNPL to make a purchase (14 per cent report they have used it to make a purchase in the last 12 months; 17 per cent plan to make a purchase using BNPL in the next 12 months).
Canadians aged 35-54 seem willing to learn about BNPL but are more hesitant to use these services than younger generations. Canadians aged 55+ are less inclined to start using BNPL as they tend to favour other payment types to make their purchases, likely due to having more experience with making payments or having higher income or savings. Around 95 per cent of this age group have not used BNPL services before and 80 per cent said they have no plans to use BNPL in the next year.
Young Canadians are also particularly drawn to the fact that BNPL makes it easier to budget their spending (43 per cent), it's an easy, convenient way for making purchases (41 per cent), and it allows them to defer payment for their purchases (38 per cent). People in this age group might not have access to credit facilities, such as a credit card or personal line of credit, whereas that accessibility is much higher amongst older generations. For Canadians aged 55+, the primary appeal of BNPL services is being able to defer payments for their purchases without incurring interest payments (40 per cent).
Applications Growing
Among Canadian BNPL service users, it is most commonly used to pay for a vacation (54 per cent), out-of-home entertainment events (38 per cent) and recurring bills like rent, utilities and internet service (36 per cent). When it comes to day-to-day purchases, such as groceries and gas, it is again younger or middle-aged Canadians who are much more likely to use BNPL.
Canadians report feeling more comfortable using BNPL services provided by their bank or credit union than any other provider. This sentiment may shift as these services become more prevalent and consumers gain familiarity and experience with BNPL services in Canada.
Beyond the benefits to consumers, BNPL also offers benefits to businesses and can ultimately support greater overall sales revenue. This can be achieved through consumers being more likely to make a purchase, spending more money per shopping visit, and shopping more regularly. Another benefit of BNPL services is that merchants are able to settle sales quickly, and it may eliminate a merchant's chargeback and fraud risks because BNPL providers assume those risks.
Merchants can also benefit from having BNPL providers directly market their product offers to consumers and by providing their customers with a seamless checkout experience via direct API integration capabilities.
While there are many benefits to consumers, BNPL services also present risks. Even though services are often interest-free, if consumers miss or are late in making payments, they can incur fees or be sent to collections. This, in turn, can negatively impact credit scores. BNPL providers are not obligated to qualify a consumer's ability to repay loans, unlike credit card providers. As a result, these consumers can potentially find themselves getting into an unmanageable debt load, especially if they use multiple BNPL services. The availability of BNPL credit could also encourage impulse buying.
Conversely, despite the potential benefits to merchants of offering BNPL services, there are associated risks as well. The cost of a BNPL transaction for merchants can be anywhere from two per cent to eight per cent of the purchase price of the item sold. By comparison, the typical cost of a credit or debit card transaction is between one and three per cent. Therefore, merchants rely on a bump in their overall sales volume, so that the increased revenue helps to more than offset the increased transaction cost. Related to this point is the risk that having a BNPL payment option will cause existing customers to switch away from payment options, such as credit, debit and prepaid cards, that cost the merchant less to accept.
According to the Research and Markets Canada Buy Now Pay Later (BNPL) Market Report 2022, BNPL is estimated to grow 48.2 per cent annually in Canada, with its value increasing from CAD$8.3 billion in 2021 to upwards of CAD$53.2 billion by 2028. As of right now, limited retailers choose to offer BNPL services but we can expect this to rapidly change. For example, in September of 2022 Amazon and Square both made BNPL options available to Canadian customers. Consumer demand may also accelerate this trend due to the prevailing economic climate with the rising cost of goods, inflationary pressures and increased interest rates.
As BNPL services increase in popularity, particularly among younger consumers, merchants may gain or maintain a competitive advantage by offering BNPL as a payment option because consumers may choose to only shop where BNPL is offered. Ultimately, there is no doubt that buy now, pay later services are here to stay and that they are poised to evolve the payment landscape in Canada.
Jon Purther is Director of Market Insights at Payments Canada.