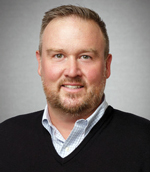 By Andrew Eppich
Many of the retailers that persevered during COVID learned how to conduct business online but many still overlook the digital infrastructure the apps powering their online sales need to perform their best.
Since 2020, the COVID-19 pandemic has accelerated the Canadian retail industry's digital transformation as consumers quickly pivoted to touchless or digital shopping. This shift in consumer behaviour was so sudden it left even established retailers scrambling to accommodate the surge in demand, while forcing many small businesses to close entirely.
Members of the C-suite likely regarded these events as a lesson for their industry: Invest in digital sales tools or risk going out of business. According to Equinix's recent Global Tech Trends study, nearly half — 46 percent — of digital executives in Canada have accelerated their digital transformation plans in response to the pandemic.
That's hardly the wrong course of action, but they would be equally well advised to consider the lesson their IT teams took away from what happened: successful digital transformation, and meeting the customer demands now driving it, requires digital infrastructure capable of quickly interconnecting existing and emerging technologies.
It's an investment too few Canadian retailers have made: If your company is trying to accelerate its digital transformation, investing in a flexible, vendor-neutral network architecture is as crucial as adopting a reliable online sales platform.
At Equinix, we believe retailers benefit best from digital transformation by organizing their tools into three categories: digital infrastructure, which includes cloud access and business intelligence; digital exchange, which helps ensure the resilience of their supply chain and digital ecosystem; and digital edge, which uses analytics to optimize the user experience.
The anatomy of digital infrastructure transformation
In the post-COVID world, a retailer's digital transformation goals shouldn't be to simply facilitate sales online — it should be to provide a seamless experience capable of following users across multiple channels. Imagine, for example, the user who researches an item they're thinking of purchasing on their work computer during an afternoon break, reading reviews on their mobile device later that evening, then finally placing an order for the device on their tablet before bed.
To enable this type of real-time activity, retailers must have digital infrastructure in place that is agile enough to adapt to periodic spikes in network traffic, not to mention one that provides real-time access to customer and inventory data, which has gone from a nice-to-have to must-have for retailers trying to quarantined users during the pandemic.
Traditional brick and mortar stores learned last year that they would need to upgrade their online ordering systems in order to survive, but an equally valid lesson applies to their pre-pandemic infrastructure: relying on hundreds of physical locations, with a main data centre that houses all the company's data, no longer works. Given today's traffic growth, a centralized network architecture is simply no longer sustainable: it creates latency issues and has a negative impact on application performance, and by extension, user experience.
Fortunately, today's data centres offer an easy solution.
Using interconnection hubs to exchange digital information
If your company has been conducting business online for any length of time, then you know sales are only one aspect of operations that benefits from digital tools: User experience, supply chain agility and resilience, smart cloud access, and behind-the-scenes features such as business intelligence, data analytics, and the digital ecosystem that connects companies to vendors and partners are all key benefits as well.
Retailers especially can benefit from regional interconnection hubs, which provide direct, secure access to partner ecosystems capable of offering cloud, network, financial, supply chain, and other SaaS-based support.
For example, on-premises databases can be connected to hybrid multicloud platforms that support real-time analytics, giving retailers greater visibility into consumer purchasing behaviour while also enabling new online shopping and delivery services. They can also collaborate with partners to develop digital applications that provide timely, relevant, and personalized offers in a reliable, easily consumed format.
Embracing the digital edge
The other primary benefit of interconnection hubs, and the most crucial for retailers, is the multiple access points – the best data centre providers maintain locations across the country, ensuring companies can always offer, and users can always access, cloud-based services close enough to guarantee minimal latency.
As your IT staff will explain, however, key to providing the fastest access is taking advantage of distributed networks and analyzing consumer data at the edge. Rather than housing data in a central location, data processing should occur where customers are. By localizing online traffic and applications at the edge, where customer data is generated and consumed, both cost and performance are improved.
Little wonder that, according to Equinix's fourth annual Global Interconnection Index (GXI), retail and wholesale businesses' private interconnection bandwidth capacity is expected to grow by 35 percent annually between 2019 and 2023.
How one grocery chain stepped up its digital transformation
One of my favourite recent example of retail transformation is a North American grocery chain with more than 28 brands that embarked on digitally transforming its IT infrastructure to improve both the digital and in-store shopping experiences of its customers.
During the pandemic, of course, this retailer also needed to improve its online shopping and home delivery services. It merged two critical projects to accomplish this: One aimed at optimizing operations, the other at unifying its network infrastructure across all of its brands. Hundreds of its 1,500 applications were migrated to the cloud in an effort to better analyze customer interactions and transform their retail experience.
Equinix worked with World Wide Technology (WWT) to replace the store's legacy MPLS network with a Cisco SD-WAN. In doing so, we were able to connect more than 2,200 of the client's retail stores to Platform Equinix across regionally distributed Equinix Fabric™ interconnection hubs, allowing the retailer to expand its internet, network, and cloud interconnection capacity from lone providers to multiple ISPs, networks, and clouds. It then moved more than 50 percent of its applications to new, best-in-class cloud/SaaS providers.
The result: All of the retailer's brands are now under a unified, optimized network which has simplified store integration and increased online bandwidth while reducing IT and network infrastructure costs.
Equinix's Global Tech Trends Study also found that more than two-thirds – 68 percent – of Canadian business leaders have revised their IT strategy in response to COVID-19, while 58 percent say they want to invest in more agile technology post-COVID.
Use cases such as our grocery store customer illustrate the type of strategy they should pursue. By upgrading their infrastructure and interconnecting their exchange and edge locations to accelerate their digital transformation, retailers can emerge from the pandemic in a better position to meet their customers' needs than they were before it started.
Andrew Eppich is the Managing Director of Equinix Canada.