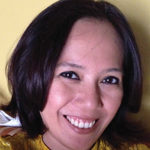 By Janil Jean
Every day more and more businesses are moving online just to meet consumer demands. Unsurprisingly, this demand confluences with the rise of mobile device users by as much as 61% in 2018, according to research gathered by Statista1; it also reports there will be a 17.5% sales increase worldwide by 20212.
Let's take a step back and analyze what these numbers mean for e-commerce startups. And how a do-it-yourself (DIY) logo tool will be key to e-commerce success.
Digital buyer demand
Just like in any economy, a swing in demand means there will be an increase in tertiary and related products and services. This is why there has been an increase for PayPal accounts worldwide, up to 220 million in 20173. Retail e-commerce sales is estimated to increase up to $4.9 trillion by 2021, according to the Global Ecommerce Playbook4.
The influx of digital buyers means that there will be more e-commerce startups sprouting up to meet their needs from retail consumer products to supplemental health care, real estate, banking and other services. And they will need brand identities for their businesses.
Importance of visual identity
A logo is the face of your brand. It identifies your business from among the plethora of other e-commerce portals. While a logo is not your whole brand identity, it is a cornerstone emblem worth investing your time and money in. That is why brands like Accenture, Symantec, BBC and Pepsi spend millions of dollars on their logo design5, and you may be wondering why.
One of the most important roles of a logo design is in branding. Branding involves the use of elements of the logo design for creating visual identities. This may include marketing materials, stationery, flyers, brochures, e-mail signatures, web sites, social media images, videos, SlideShares and any other form of content used by e-commerce firms.
According to HubSpot, marketers use approximately 80% of visuals in their social media marketing6, and guess what makes these visuals distinctive? A logo of course!
Custom or DIY logo design?
Once upon a time logo designing had been the exclusive domain of high-profile design agencies (it still is, which take days to come up with a couple of concepts to present them to the clients. But today with the rise in the gig economy and freelance graphic designers, getting a logo design is not as much of a problem. In fact, there is a great many agency graphic designers who've turned to freelance because of the freedom this mode of work offers and the great pay they get from gig projects.
Now the question is whether you should go for a custom logo or logo maker software for your brand?
Cost is a key factor. A conceptualized custom logo can range anywhere between $100 to $1,000 depending on the experience, package and complexity of the design. Then comes the costly agencies which may charge between $1,000 to $2,400 for a logo design with multiple file formats, dedicated support staff and creative directors working with you. And if you can afford even more high-end logo designs beyond $2,500 then there are the established famous brand agencies like Meta Design, Project 6, RSM Design, Pentagram, Interbrand and Landor.
On the other side of the spectrum you'll see a multitude of logo makers like LogoDesign.net offering DIY logo design solutions. Some offer simple icons with options for company names while others have complex design studios that resemble graphic design software, such as Adobe Illustrator. You can customize elements including fonts, colours, taglines and graphical effects. And the best part of using a logo maker is that you don't need to have graphic design skills to get one. You can design your logo and download for use in minutes for as much as $30. You can even get some for free!
Final thoughts
So, what's the verdict? The truth of the matter is as an e-commerce startup, you have a whole lot to take care of, even though everyone else may say "it's just a web site". Hosting, web design and development, maintenance, search engine optimization (SEO), merchant accounts and customer interaction applications and staff time to engage with customers cost serious money.
A startup or small business owner can't afford thousands of dollars for a logo design. More importantly, what if the e-commerce site doesn't even pick up speed and earn? In such instances, it's best to go with a logo that is less costly, sits well with your brand message and which can be effectively used for branding materials.
When you are rich and famous then go for custom logo design agencies. Until then a logo maker is your best bet.
Janil Jean is a top management executive at LogoDesign.net (www.logodesign.net). She oversees marketing, operations as well as graphic design teams. You can contact her at 844-232-4816 for any branding and design related queries, or connect with her via Twitter or LinkedIn.
1 "Number of mobile phone users worldwide from 2015 to 2020 (in billions)", Statista, 2019.
2 "E-commerce share of total global retail sales from 2015 to 2021", Statista, 2019.
3 "Number of PayPal's total active registered user accounts from 1st quarter 2010 to 4th quarter 2018 (in millions)", Statista, 2019.
4 Shopify, "Global Ecommerce Playbook", web site.
5 Inkbot Design, "Top 10 Most Expensive Logo Designs & Rebrands Ever", blog, March 5, 2017.
6 Jesse Mawhinney, "45 Visual Content Marketing Statistics You Should Know in 2019," HubSpot,
web site.