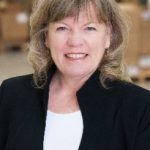 By Janice Dumphie
Just the sight of a box on your doorstep brings the anticipation of a surprise and delight opportunity – even if you ordered something yourself and were expecting it to arrive – somehow the arrival of the package itself brings joy.  But when you aren't expecting anything, and you truly are surprised – it can definitely be a magical mystery moment.
Here at Marketing Kitchen, we are at the back end of that box – doing the prep, assembly and distribution of those packages – providing essential fulfillment services.
In our digital age, many of the traditional fulfilment programs no longer exist: think Book of the Month or K-Tel Records.  Although there are still many companies that get that special customer experience with a well thought out Welcome Package, you would be surprised at what the "new fulfillment looks like".  It's multi-channel, it's creative and we showcase it to our friends through our digital channels.
Meet Influenster
No one knows the impact of a physical brand in hand piece better than Influenster.
Originating in New York, Influenster launched in Canada in fall 2016 with Trey Geiger as the director of brand partnerships. Influenster's member base has since grown to 250K socially-savvy consumers across Canada.
In a conversation I had with Trey he described the company this way: "Influenster is a digital destination where millions of consumers research and review products and where brands can target and connect with highly engaged, empowered shoppers. Influenster is the place to discover new products, read honest reviews and tap into a thriving community of passionate, like-minded consumers."
"Outside of Amazon, Influenster hosts the most number of organic reviews online," added Trey. "This allows us to build strong connections between our clients and different consumer groups. Consumers can find new products and seek advice to make smart purchases through online reviews and other forms of user-generated content. We drive authentic engagement and advocacy while also providing brands with key insights about their target markets."
Top brands work with Influenster to connect with hyper-targeted groups of their most engaged, impactful and influential members, putting product directly in their hands to drive genuine social advocacy, review generation, market research, in-store activation and more.
Working with brands such as Unilever, General Mills, PepsiCo, P&G, Revlon, Benefit Cosmetics, McCormick and others, Influenster is able to create a customer experience that helps launch new products and creates authentic excitement. From food to cosmetics, hair products to pet food, Influenster can help jump start any new product introduction. For many campaigns, members are invited to receive, test and review real products. This is where the fulfillment and assembly of their product is key to the success of brand engagement.
Our work with Influenster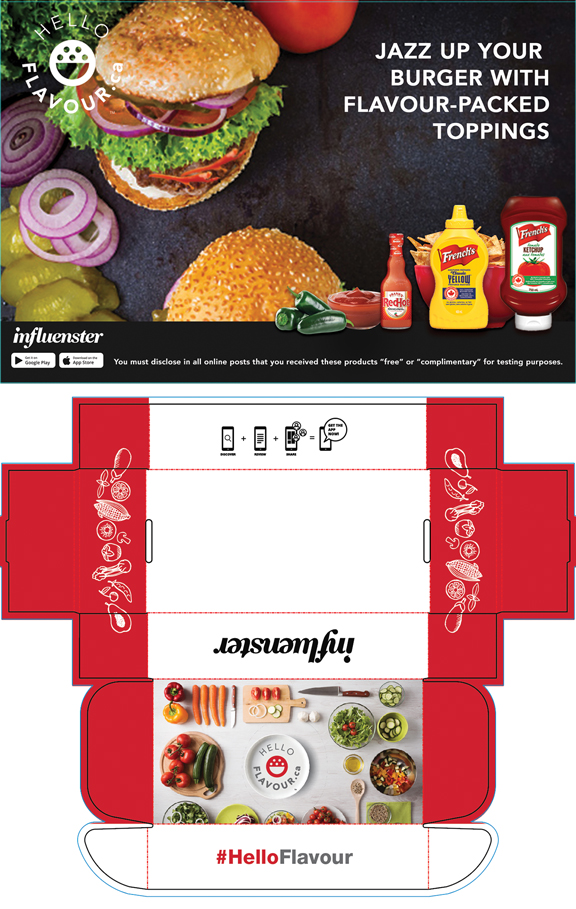 No two Influenster boxes are the same.  As their fulfillment partner, we have developed a highly collaborative partnership to problem solve unique packaging requirements and optimize the look and distribution of their custom packages.  Boxes can contain one item or have as many as six or seven items. The box contents can be themed by seasons, a specific item, or by a brand's new launch.
Together we create packaging and branding that is not only aesthetically pleasing but also meets Canada Post specs for the most efficient and cost-effective distribution.  Box dimension, size, weight and thickness along with each specific distribution file all play a role in selecting the best mailing class for each campaign.
Every detail is reviewed right down to how much the items may shift in the box and what the customer experience will feel like when they open the box.  We work with special bubble wrap sleeves, tissue paper, hay stuffing and Styrofoam chips to insure the products are safely assembled, secured and ready to mail so the customer will have the best encounter possible when the Influenster package lands on their doorstep.  The brand is further promoted with color print inserts and color labels to add to the experience.
Our latest fun challenge was coming up with a solution for their Hello Flavour Campaign that included mouth-watering McCormick seasonings, marinades and a bottle of Frank's Red Hot Sauce: just in time for BBQ season.
For thought leaders and brand advocates, the discovery of new products brought to you by Influenster is a surprise and delight on your doorstep each and every time. It is a fantastic example of using mail in the physical world to create a customer experience that can be shared in the digital world.
—
Janice Dumphie is a Senior Account Director at Marketing Kitchen, a Direct Marketing and
Fulfillment Company that helps clients be a little smarter and a little more creative when using direct mail. She can be reached via email at janice@marketingkitchen.ca