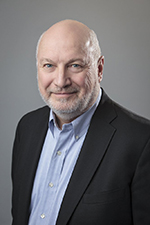 By Lee Frederiksen
Few, if any, direct marketers haven't shifted strategy over the past nine months. Uncertainty and change are the order of the day, and this change affects everyone: you and your buyers.
You need to anticipate and respond to buyers' need to assess products, services and providers in an environment that's quite different than it was last year.
In short, what's going on inside the buyer's brain today?
Hinge Research Institute has just released Inside the Buyers Brain, a study that details the perspectives of over 1,900 buyers and over 1,600 sellers of professional services. And although it focuses on the professional services marketplace, the insights are relevant to any business looking to grow faster, carve an advantage and seize upon opportunities.
Our study takes an unprecedented look at both sides of the buyer-seller relationship so that sellers can understand what their buyers' key business challenges are, how clients feel about their providers and how buyers search for and evaluate providers. By aligning with their clients' needs and methods, they and their clients can turn setbacks into successes even in a down economy.
Here are the key takeaways from our research.
1. The rise of relevance. "Relevance," defined as how important providers are for clients to address their challenges, continues to grow as a key driver of buyer behaviour. Figure 1 shows a 33 percent surge since 2018 in the number of clients who see their providers as very important to addressing challenges.
It's no surprise that buyers seek out, are loyal to and refer firms that can drive their success. What's now important is the role of digital search in identifying the right provider.
It's become increasingly easier to search online and find a firm whose expertise matches your needs. As referrals ebb and events remain on hold, the provider with specialized expertise and deep industry knowledge will be well-positioned to win business. In fact, such expertise rose 56 percent in importance in just two years as buyers' top selection criteria. (See Figure 2.)
When a provider connects their service offering and the challenges their target market is trying to solve, they establish relevance. Our findings suggest that buyers view their providers as more relevant to their success today than they did a few years ago.
2. Sellers are missing opportunities. These are around strategy and planning, technology/data issues and responding to regulatory requirements.
Buyers report that sellers often overvalue their services and misjudge buyers' needs, a miscalculation that leads to tone-deaf marketing messages and missed opportunities. Moreover, sellers have also underestimated the importance buyers place on competitive terms and pricing, the provider team's talent and skills and whether a provider aligns with the buyer's culture and values.
Now's the time to pulse-check your assumptions about buyer pain points and probe to understand how needs have evolved. Leverage your research findings to improve client relations, marketing, and business development programs.
3. Talent management is a business development concern. Talent remains the top selection criteria, far outweighing relevant experience and past performance. Existing relationships and generalized experience are less important factors in the buying decision.
The task is clear: build your go-to-market strategy around showcasing your team's industry insight and expertise. This is what prospects are seeking and what converts them into clients.
4. Buyers have shifted how they seek resources to address their challenges. Our survey respondents indicated that while they still turn to peers and colleagues as key information sources, their reliance on web search, online articles and social media is growing. (See Figure 3.) In fact, social media surged from 12th to third most popular source since 2018.
As digital communications continue to take over, you'll need to understand the changes in how buyers find insights and assistance. Build a web presence so you'll be visible wherever your target audience look for help. Whether that is in digital or traditional channels, you need to show up so you can educate prospects on how your expertise can help address their issues.
5. Digital marketing capability is paramount. Buyers across all industries increasingly rely on online platforms to find answers in today's uncertain environment. They are looking for value-adding insight from providers who know —and can help them overcome — their challenges.
This year's study tracks the extraordinary rise of digital communications. It's not a stretch to suggest that if you aren't all in with digital marketing, your firm's days are numbered. In today's marketplace, digital is how business is won and kept. The COVID-19 pandemic has made digital interactions routine. For this reason, Klohn Crippen Berger, an engineering firm headquartered in Vancouver, BC., decided to revamp their website.
"We need to be at the forefront of the key issues of our day, including clean energy, the environmental and sustainable disposal of waste from a world hungry for resources, clean and sustainable water supply and a safe and resilient infrastructure," said president and CEO Len Murray. "We have adapted to these challenges and changing market conditions for over 70 years, and part of our evolution is to invest in a new website to show our people and our work. By showing who we are, we want to attract talented people to our company and to remind our clients why they chose us in the first place."
6. Traditional marketing is eroding. Client loyalty, satisfaction and referrals have been spiraling down even before 2020. Buyers can more quickly do a web search than seek a friend or colleague's advice or referral. Loyalty suffers clients see no clear link between your offerings and their challenges. Simply put, the old techniques won't cut it anymore.
In today's marketplace, a digital-fueled content marketing approach offers a platform to establish — and reinforce — your company's relevance and creates opportunities to showcase expertise. Your commitment to building a value-adding online presence will pay dividends; layer that presence with educational social media participation and you'll rise above the competitive fray.
Lee W. Frederiksen, Ph.D., is managing partner at Hinge, the leading research-based branding and marketing firm for the professional services. Hinge conducts groundbreaking research into high-growth firms and offers a complete suite of services for firms that want to become more visible and grow.