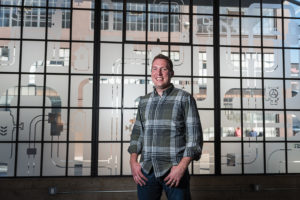 By Sean Byrnes
In today's business climate, understanding the trends behind your victories can be just as important as analyzing those behind your failures.
For marketers, unpacking customer behaviour and its impact on sales can provide direction for all types of programs, including marketing and sales content, organic social and digital campaigns, events, pay-per-click and other paid promotions.
When positive behaviour leads to success, companies have an opportunity to analyze the actions leading to success and put marketing programs in place to repeat or encourage similar behaviour. Ultimately, this drives upticks in awareness, interest and conversion. Similarly, when customers behave in unexpected ways, it is beneficial to understand the root cause of this behaviour so it can be either encouraged or discouraged through marketing and communications.
The limits of human analysis
To find truly useful and actionable points of data requires looking at huge volumes of information and distilling them down into useful reports. Often this entails combining behavioural data points from digital or foot traffic, sales and CRM systems, customer support, search, advertising and other sources with demographic, psychographic, geophysical, weather and other types of external data.
But most companies and marketing teams don't have the bandwidth or the skillsets to dive deep into behaviour analysis, even with data scientists on board. Typically, these data sources live in siloed information systems, may reside outside of the organizations and often are not easily or directly accessible to marketing teams. Simply put, using data to optimize marketing has become necessary, but it has also become too big of a job for human analysis alone.
Applying AI
Luckily, marketers have access to intelligent artificial intelligence (AI)-driven analytics that can automatically monitor data from unrelated sources and distill huge volumes of data into usable information. Even better, these tools, often called automated or augmented business analysis, can uncover the root causes of behaviours, helping marketers get to the "whys" of customer behaviour instead of just the "what."
Here's an example. In April 2020, a telemedicine provider noticed that its company blog was receiving record-high page views from organic search. The marketing team was excited, but wanted to know why this was happening so they could continue to create interesting content and drive organic traffic.
As a telemedicine provider, the team could easily understand why the brand was getting new traffic in the middle of a pandemic. With health concerns and people staying inside their homes, telemedicine was generating a lot of new interest. So additional traffic was expected. But why these pages and why was the majority of traffic coming from Google search?
With an automated business analysis platform in place, the team didn't have to work hard to find their answer. As soon as a threshold for unexpected customer behaviour was reached, the Outlier AI platform automatically alerted the team to the increase in visits, provided the data analysis and offered an automatic root cause analysis suggestion.
The analysis helped the marketing team determine that three of the top five record-breaking blog posts visited used specific keywords that addressed the pandemic and the public health crisis. This, in turn, created a direct path from search to the blog site and greatly increased organic traffic. By using automated business analysis, this process happened in real-time; the marketing team didn't need to ask for access to data or wait to see their traffic trends in a weekly or monthly report.
Within a 24-hour turnaround time, the team could proactively take advantage of this unexpected — yet positive — behaviour to reinforce it through marketing. It gave them an opportunity to immediately post additional content using similar keywords or create other marketing campaigns using language they know potential customers are using in search.
In another example, an online retailer using automated business analysis was alerted to visits trending up for search terms "sleepwear" and "candles" in mid-April 2020. Interestingly, visitors spiked for the search term "food storage containers" around the same time.
With these unexpected patterns revealed, the marketing team had a clear understanding of product searches by consumers who were now sheltering-in-place and changing their buying habits. They were able to change the homepage to feature trending products, meet customer demand and capture new sales very quickly.
By driving up qualified traffic in both cases, the marketing teams could effectively streamline their efforts and decrease the cost per lead, all key metrics for any marketing team. Without AI-enabled automated analytics, these opportunities would have gone unnoticed and potential sales might have been lost to competitors. But simple tools that can do the analysis and provide actional insights on a daily basis are now giving marketers the power they need to drive business forward.
Sean Byrnes is CEO of Outlier.