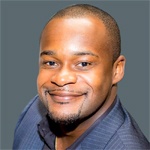 By Elliot Sedegah
The modern customer is voracious, constantly seeking out new content. As soon as one piece of content is consumed, they are busy clicking on the next, which needs to be served up immediately. This nonstop demand for content represents endless opportunities for brands to connect, delight, engage and sell, but it also places incredible demands on creative teams.
For modern marketers, that means creating endless streams of new and personalized images, video, audio and interactive elements, all tailored to whatever platform their customers are using. As a result, creatives are under pressure to increase the volume of content: without sacrificing quality.
According to the 2018 Adobe State of Creative and Marketing Collaboration Survey, the average piece of short-form content takes 17 hours to produce while the average piece of long-form content takes 27 hours. Conversely, nearly half of respondents (47%) reported content quality as their top priority, which suggests that creatives are not willing to sacrifice quality for speed and volume.
Therein lies the challenge for the modern marketer: how can you increase your content velocity without sacrificing quality? Thankfully, today's digital tools can help creatives manage the growing demand for personalized content, without compromising their standards.
Asset reuse: increasing quantity without sacrificing quality
Digital Asset Management (DAM), according to TechTarget, is the "business process for organizing, storing and retrieving rich media and managing digital rights and permissions. Rich media assets include photos, music, videos, animations, podcasts and other multimedia content."1
While DAM is not a new concept, larger organizations or heavily matrixed companies can have a tough time getting an efficient operational model and the right technology system in place to manage rich media assets. As a result, many companies wind up stitching together solutions or settling for a messy and complicated network drive to manage one of the most critical points of the content workflow. They struggle to create content quickly (within budget) and scratch their head why.
The difficulty of managing content at scale is a common challenge we hear from customers: "We know that we made a bunch of stuff, but we're not sure where it is. We didn't tag it. We can't find it. We're not sure where our ads or videos are."
It's no coincidence that whenever an asset "disappears" from these ad hoc solutions the creative team usually grinds to a halt while people search for old versions, or even reshoot, rewrite or redesign something that in all likelihood can be found in the cloud. And when it comes to creating content and getting it out the door quickly, marketers stated that the time to create content is the single biggest barrier to delivering content, according to the survey.
The right DAM strategy alleviates the strain during the seemingly endless content creation cycles.
DAM platforms help creatives overcome the digital asset grind by democratizing content control. Creative teams can easily access what they need, when they need it. There's no shouting across the floor, waiting for the New York or Vancouver office to open or booking a costly reshoot because you can't find the images. Everything is front and centre, no matter your team, your office or your content needs.
Asset management isn't a topic that your C-suite gets excited about. But if they want to solve your company's content velocity problem and connect cross-channel themes to the same assets, it's a practice they need to embrace.
Elliot Sedegah is group manager, strategy and product marketing for Adobe Experience Manager (www.adobe.com).
1 TechTarget, "Guide to implementing digital asset management systems and strategies", June 2013.
Delivering exceptional experiences

Companies are finally realizing that every customer is unique, who are on their own individual journeys, and who have specific wants and needs. As a result, to engage with them digitally requires providing content that is specific and tailored to them, on the channels of their choice.

For example, Redtag.ca, which is one of Canada's leading retail travel agencies, was launched in 2004 and quickly established itself as the go-to resource connecting travelers with the best vacation deals available. But as the company quickly grew, it found that its measurement and marketing strategies become increasingly complex, with the brand engaging its customers through multiple channels, including online, mobile, e-mail and contact centre.

A company dedicated to creating amazing travel experiences for its customers, RedTag.ca knew it needed to create exceptional digital experiences for its customers as well. As a result, the company decided to transform its digital marketing strategy by leveraging the latest solutions within the Adobe Experience Cloud. These allowed the company to streamline many of digital marketing processes from gathering actionable insights through customer intelligence to deploying personalized content across any channel. Doing so helped the growing company establish a data-driven culture to better understand the overall business, drive success and deliver exceptional content to customers anywhere, anytime.