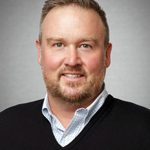 By Andrew Eppich
Financial institutions in Canada and around the world are facing increased pressure to transform their offerings and systems to remain competitive and relevant with quickly evolving customers. Additionally, with continued pressure from rapidly evolving regulations, increased competition and the financial impact of the COVID-19 pandemic, the banks, credit unions and other financial service providers have had to accelerate their digital transformation plans deploying hybrid public and private cloud architectures.
According to Equinix's latest Globe Interconnect Index Vol. 5, Toronto and Montreal are tied as the second fastest growing edge metros in North and South America behind Mexico City. Toronto is forecast to continue to be the largest metro in Canada, with growth led by Financial Services. As more customers expect digital first services such as instant payment services like Apply Pay and as e-transfers eclipse cheques as the standard way to send payments, Canada's financial service providers will need to rethink how they approach their infrastructure needs.
As such, banks in Canada and around the world will need to make their digital infrastructure more flexible and distributed through hybrid and sustainable digital infrastructure. However, that is often easier said than done. What can they do to meet customers evolving need for digital-first services, improve agility, while future-proofing their infrastructure and embracing a sustainable approach?
Core, edge, and ecosystems are driving modern digitalization
In today's digital economy, the most agile and adaptive business generally wins. A fixed approach to infrastructure that most financial institutions operate through is no longer feasible or sustainable.
As banks evolve and expanding their businesses locally and globally, continuing to operate traditional infrastructure that wasn't built using sustainability innovations can be detrimental from a carbon emissions perspective. Optimizing digital infrastructure to thrive sustainably in the future economy is the next step.
Core
Many financial institutions are shifting their digital cores into vendor-neutral colocation facilities to enable a hybrid multicloud approach to maximize agility and realize greater efficiencies. Moving into the cloud, allows them to decommission some data centres while still running certain workloads with special security requirements on-premises.
This means banks can strike the right balance of gaining an agile infrastructure in the cloud, while meeting the strict regulatory requirements around data by leveraging their on-prem direct and secure, private interconnection.
From a sustainability perspective, there are "sunk costs" that come with operating a legacy / traditional data centre. Firstly, many of the existing data centres weren't built using the latest sustainability innovations. A hyperconverged infrastructure can help organizations meet their sustainability goals by run applications on fewer servers as well as adopting the latest cooling solutions employed within next-gen data centres.
Edge
The best experience for end users of financial institutions can't be provided by relying solely on the core. To deliver the best user experience possible, transactions need to be distributed through infrastructure at the edge, allowing them to be processed in proximity to the customers and devices that initiate those transactions.
For Canadian organizations, there are data privacy and sovereignty regulations requiring data to be processed and stored locally. This means financial institutions are building out their edge infrastructures to meet regulatory requirements.  To reduce the carbon footprint impact, many of these facilities are being built to run on local renewable energy sources, such as wind or solar power.
For example, Equinix's TR2 facility in Toronto leverages a deep lake water cooling system to reduce its power consumption. By using the city's system to draw water from the cold depths of Lake Ontario, Equinix reduces fossil fuel energy needs by 50% or more and obviates the need for make-up water intensive heat rejection systems like cooling towers.
Ecosystem
As hybrid multi-cloud grows more important in the financial services sector, being able to connect with more global partners quickly and securely is important as well. Implementing a simplified platform that allows financial institutions to access multiple digital and business ecosystems physically and virtually — and does not compromise performance, reliability, security or control — would be the ideal integration.
Additionally, a software-defined interconnection provides an agile, high-performance option that allows financial institutions to spin up new secure virtual connections to multiple clouds on demand via a single physical port, without the need for additional physical hardware investments. Canadian financial institutions are already shifting to the public cloud and taking advantage of sustainable innovations from partner ecosystems, further decreasing carbon footprints and helping their customers meet their own sustainability goals.
In today's digital economy, speed and agility can be competitive differentiators; but to be THE leader, financial institutions must take a balanced approached in transforming their services and underlying infrastructure. Doing so means meeting today's consumers changing needs with a great end-user experience, future-proofing systems for tomorrow's challenges, while improving embracing innovative solutions that allows them to meet increasingly aggressive sustainability goals.
Andrew Eppich is Managing Director, Equinix Canada.