Second City, Toronto Symphony Orchestra digital marketing veteran to guide digital strategy for ST's non-profit client roster
TORONTO–Stephen Thomas Ltd (ST) has appointed Maytal Kowalski as its new Director, Digital Strategy. In her new role, Kowalski will act as a digital subject matter expert on ST's Strategic Services team and will provide leadership on the development of a wide range of digital marketing and fundraising programs for ST's diverse roster of major North American and international non-profit clients.
"Like never before, we're seeing non-profit organizations of all sizes embracing digital channels to meet their fundraising and marketing objectives, which has created both a greater need and a huge opportunity to apply higher-level strategic thinking to the programs we develop for our clients," says Liz Attfield, ST's Vice-President, Strategic Services.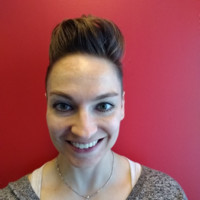 Maytal brings deep and diverse experience in developing and leading strategic multi-channel digital campaigns for the non-profit sector with a special focus on the arts community, including The Second City, Toronto Symphony Orchestra, and the Al Green Theatre in Toronto. Attfield goes on to say, "We're thrilled to have Maytal leading the charge on digital strategy for our clients. Her focus will be on developing strategy for digital and fully integrated campaigns that continue ST's successful tradition of helping charities raise more money." Attfield says.
"I'm really inspired to be starting this new chapter in my career. I've spent the last 10 years using my strategic skills and digital expertise to help organizations large and small engage, acquire, and retain customers and donors. I'm really looking forward to bringing those same skills to ST's clients as we work together to help them fulfil their missions, using tried and true techniques to generate results. I'm also excited to help bring to our clients, innovative ideas that break new ground." says Kowalski. "The opportunity to do all of that is a dream come true."
Prior to joining the ST team, Kowalski spent more than 10 years in digital and traditional marketing management roles in both the non-profit and commercial sectors.
Kowalski's new position is effective immediately.
ST is a full-service agency specializing in providing brand, marketing, data analytics and fundraising services to the non-profit sector. Founded over 37 years ago by founder Steve Thomas, our goal is to collaborate with our charitable clients to help them raise more money to support their missions.