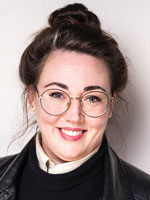 By Helen Androlia
"In these uncertain times…" How quickly we became tired of these words that were meant to reassure. COVID-19 was a new exercise in how marketing professionals extend empathy and relevance in a world with infinitely more than just client challenges on our minds.
There are high-level archetypes that have revealed themselves in the past 18 months, and understanding them will help brands anticipate the needs, beliefs and barriers of consumers as we head into 'The After Times.' What can we do to add a layer of understanding to how consumers were affected, and how they may have changed as a result of their experiences?
The Resetter:
After having their lives paused — or upended — by the pandemic, the Resetter wants to get everything back on track. They are looking for opportunity, and want to see indications of movement and growth. They are frustrated by caution and anxiety.
This is a group that wants to get back to 'normal.' They may not have lost their job, but they feel like they lost a lot.
Brands should:
Make them feel as though their feelings aren't insensitive but normal
Demonstrate the steps being taken to keep people safe and show you are heading towards full operation, or normality
Allow them small gains (ie. consider experiential activations without the need to touch things
Utilize humour when relaying requirements; e.g. asking them to wear masks, but making it thematically appropriate and with a side of fun and humour
The Comeback:
They took the pandemic as an opportunity to work on themselves by taking stock and rearranging priorities. They tie a sense of identity and well-being to accomplishment, and may judge others who didn't achieve as much under pressure. Bridging the gap between them and others will be difficult.
This group definitely thinks about maintaining their personal gains after we move into more normal routines and these ideas are totally valid. They are a bit alienating; there are lots of people who feel badly when they see these high achievers and feel like all they did during COVID was sit on the couch — of course both of these are valid responses.
Considerations for brands should include:
Empathizing and validating; they were going through things too
Gentle humour: making smaller achievements count, will help make them feel opportunistic
Ways to bring them closer to others; even if they're not aware of how alienating they might be, they're clearly missing other people, and chances to connect
The Challenger:
It is important to them to keep moving forward. We can't dwell; we have a solution and there are too many people depending on us getting the world back on track. They want an agreement that we're all working together to move forward. They want new perspectives to accelerate change. Demonstrating future-thinking is the only way to get their buy-in.
This group will love the opportunity to contribute; they want to feel like they're a part of change and that their perspective can make a difference. These are community-oriented people who have really been trying to listen and support others as much as they can, they want to be leaders.
Letting them know your plans is a perfect approach; allowing for sincere feedback loops so they feel like the brand's community is being heard and changes are being made with those ideas in mind will resonate with them.
The Transformer:
They're ready to take the lessons from COVID and implement them across their communities.
They want to see commitments put into action, and without tangible demonstrations of authentic change and solutions, they will write off brands and experiences as insincere and opportunistic.
This is a group that also loves a cause; if a brand has been considering that, these are the folks to connect with.
The Apprehender:
They've been handling a lot of things on their own. Their own loss and difficulties have set them back considerably.
They want to make sure the transition to normal is timed right, and are not prepared to start rebuilding only to have it all taken away again. They are looking for security and stability, and they want to know those are here to stay — even if it's just small, incremental indications.
It is important for brands to consider messaging that really takes their values to heart, showing that the brand values the same things that they do, and demonstrates tangible ways that those values come to life.
The Negotiator:
Surprisingly to them, they didn't miss water cooler chatter and in-person yoga practice. Now, they're ready to regain some normalcy, but not in the ways of the past. They need their organization and co-workers to understand that they have gained more than they lost.
As kids start going back to physical schools, we expect that these consumers will be eager to go back to the office, but they definitely want flexible hours; to be able to leave when it works for them.
Brands need to consider how they could give them some of that feeling that they had at the best of moments — such as family togetherness and making their lives more convenient.
Ultimately for brands we must lead messaging with empathy to show consumers an understanding of their unique challenges. We must show shared common values so they feel their concerns are also our concerns. Show them that support is available even when facing a future-focused perspective.
Helen Androlia is Strategy Director, Thinkingbox.