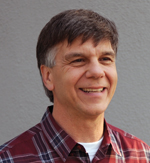 By Max Ball
My airline gets it. Whenever I call, I am warmly greeted with something along the lines of: "Hello J, are you calling about your flight scheduled to leave on Monday?" They know who I am, and they even call me by my name (or at least they call me "J", which I find endearing).
But then there are the exceptions of so many other companies I do business with that put me through IVR hell, only to have the contact centre agents ask me to identify myself yet again once I've made the connections. This isn't just irritating, it's expensive and stupid. An agent asking a caller to ID themselves is the most expensive way to get that information. And, if the caller is anonymous, providing priority routing to a VIP customer or immediate feedback on a ticket status updates is nearly impossible.
The information that's needed is probably already there in a customer relationship management (CRM) system or somewhere on the back end. When a customer calls from their cell phone you can leverage the cloud to identify them, start the verification process and personalize the interaction. If this is not a common practice in your business then you are doing a disservice to your customers, to your company and to the world. Today, connecting cloud systems is not like integrations back in the day when you were trying to get your Avaya system to talk to a Siebel CRM. Integrations cost one-tenth of what they used to and are much more malleable and configurable.
If that is the case, then why do so many of my calls start with: "please listen carefully, as our menu has changed"? And why do I find myself identifying myself over and over?
Why change is needed, and acceptable
The biggest factor is the pain of a big investment and the nightmare of change, but sometimes change is needed. One of the arguments I hear against a more personalized interaction is that customers will get creeped out if they feel that a company knows too much about them.
Data hacks and creepy Facebook and Google stories have certainly scared people off from sharing too much information. But customer service is different. Customers expect the brands they interact with to know what they do with their company. In fact, research we conducted at RingCentral proved that 66% of agents don't have any historical data about the customers and their previous interactions and that 63% are not aware of customer interactions on other channels. This leads to poor customer experiences and results in customers dropping four brands per year on average.
So, don't be afraid. Go ahead and use what you know to provide a better experience and save your company a lot of money in the process.
However, one thing to note is that customers are not satisfied with simply connecting over the phone. They want to communicate with customers on the same channels they use to talk to each other: social media, e-mail, chat and messaging apps. In fact, with a billion or more users on Apple Messaging, Facebook Messenger, WhatsApp and WeChat, a customer's voice on social media has the power to surge your sales: or send you into correction mode for weeks due to bad sentiment around any of your services.
It turns out that with the right tools these digital channels allow agents to take a more personalized approach to service. Organizations need a system to see digital conversations and interpret the intent of those interactions to connect relevant interactions to the right people.
Finally, organizations must be able to map all of the different profiles across the various social media and messaging applications into a single customer identity. This is particularly important in the digital world where a frustrated customer can send off a Tweet and send a message at the same time to see where they can get the fastest response and if the responses are even consistent.
The feasibility of personalization
The good news is that most social media profiles can be gathered and identified and in the same way that someone's phone number can be used to recognize them: by building a database of the various identities with a master profile of the customer, regardless of how they reach out to you. This allows agents to see the full picture of a customer's interaction history across all channels.
An organization can probably find out how many Twitter followers they have. They also have the ability to marry this information with CRM data to know what is going on, how valuable this customer is and why they are reaching out in a way that was impossible previously. Imagine the possibilities for your business and the world-class experience you can create for your customers.
Better service awaits if you are willing to approach it properly. Think about what it means to know your customers, think about what it means to create smart, personalized interactions that can close the sale and build loyalty like never before.
It's valuable, it's not creepy and it's something you can and actually NEED to provide today.
Max Ball is director, customer engagement, RingCentral (www.ringcentral.com).