MARKETER OF THE YEAR PRESENTED BY IGM FINANCIAL
The Marketer of the Year award celebrates someone who has not only made a major contribution to our country's economy but has also become a key contributor in driving a Canadian brand right onto the global stage. The Lifetime Achievement Award celebrates massive business contributions over the course of an entire career. It's the ultimate combination of brand building, business impact, engagement, and innovation.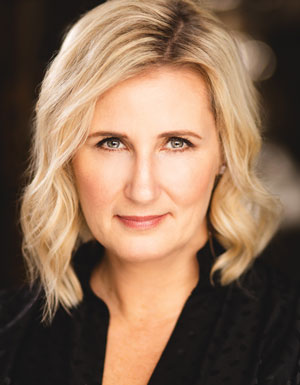 Susan Irving, Chief Marketing Officer at Kruger Products L.P., is an industry leader in strategic integrated marketing. As an award-winning senior marketing executive with over two decades of experience, her reputation for delivering business results spans all aspects of business management, consumer marketing, advertising and communications, media planning, consumer insights, and brand strategy. Her business acumen and experience leading well-known brands at Warner Lambert, Coca-Cola and PepsiCo has garnered her international accolades including CMA Awards, Cassies, Cannes Lions, Bessies, Media Innovation Awards and Canadian New Media Awards. She was among Marketing Magazine's Top 30 Under 30 and won Strategy Magazine's Marketer of the Year in 2020.
Susan joined Kruger Products at the start of the pandemic, which was a challenging time for paper products due to supply chain disruptions and increased consumer demand. In response, Susan brought the suite of Kruger Products' household tissue papers into the purpose based Unapologetically Human master brand, which went on to win awards for creativity at Cannes and for efficacy at The Effies. As CMO, she is a key member of the company's senior leadership team, responsible for leading the marketing team to set the vision, strategic direction and drive business performance for Kruger Products in Canada and the US. Susan is an icon for marketers and a reminder that creative marketing solutions make the brand.
Susan's work has led to resounding growth at Kruger Products, including a 2.3 dollar share point increase over four brands and a 30 percent sales increase from the previous year. She also oversaw Kruger Products' first major push in multilingual marketing by commissioning Unapologetically Human for Urdu- and Cantonese-speaking Canadians.
Following the successful and transformative work of Unapologetically Human, Susan moved on to introduce a new brand platform for Scotties in Unleash the Scotties and a new platform for SpongeTowels® in Absorb Life. All of it.™ She also successfully introduced one of the organization's first recent major innovations in SpongeTowels® UltraPRO product and was able to continue the 18-year-old Cashmere Collection® event during COVID-19 by including designer masks.
Susan is an active participant in the marketing community as Jury Chair for the Young Lions Competition, the 2021 Grand Prix Judge for the Canadian Effies and Chair of the 2021 Shopper Innovation Awards. She is an experienced keynote speaker and participates regularly in industry interviews and on panels.
LIFETIME ACHIEVEMENT AWARD PRESENTED BY KAISER & PARTNERS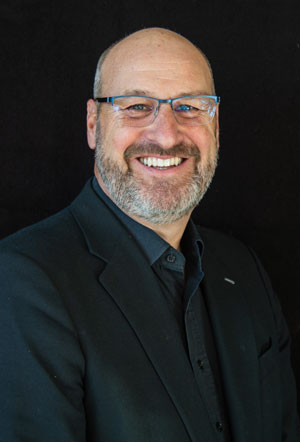 Bryan Pearson, Former CEO of LoyaltyOne Co.
Bryan Pearson is the former President and CEO of Alliance Data's LoyaltyOne, a global leader in loyalty marketing services and programs. Currently serving as a strategic advisor to a number of organizations, Bryan is a global leader in loyalty, retail marketing and analytics. In 2012, he published the New York Times best seller The Loyalty Leap: Turning Customer Information into Customer Intimacy and published the companion book The Loyalty Leap for B2B in 2013.
Bryan began his career as a marketing manager at Alias before joining LoyaltyOne in 1992. At LoyaltyOne, he was responsible for the program's food retail partners before leading the client relationship teams in three Canadian offices. In 1999, Bryan was promoted to President of Air Miles and was instrumental in realizing the full potential of the Air Miles Reward Program over the next 20 years.
As President and CEO of Air Miles, Bryan was instrumental in transforming how retailers, credit cards and other service providers engage with their customers to position and manage brands. He shaped the conversation around using data and analytics insights for marketing and returns on investments, which were core to the ongoing success of Air Miles. His other notable successes at Air Miles include:
Expanding LoyaltyOne to include Precima, a data analytics company with a focus on price, promotion and assortment optimization as well as BrandLoyalty, a company focused on short-term tactical loyalty programs in high frequency retail environments. The international profile of both businesses helped establish LoyaltyOne as a global thought leader in the field of loyalty and retail analytics.
Growing LoyaltyOne revenues to CDN$2 billion by 2019, representing a revenue increase of 400 percent, with offices in more than 20 countries.
Expanding the Air Miles Reward Program from an idea to a pan-Canadian household brand that engaged over 70 percent of Canadians as collectors. LoyaltyOne has been at the forefront of loyalty marketing and data analytics and became a training ground for the next generation of marketers that have gone on to operate major loyalty initiatives in Canada.
Bryan has gone above and beyond as a thought leader to spread the value of his insights to the larger industry. He frequently addresses students across several educational institutions and has actively supported them in career planning. He has also aided faculty at these institutions in providing access to materials and resources for them to incorporate loyalty and analytics data into their curriculum.
Bryan's thought leadership on loyalty, customer experience and leveraging analytics has been cited in more than 250 articles in leading publications such as Forbes, Fast Company, The Wall Street Journal and Businessweek. Bryan was also recognized by the University of Alberta's School of Retail as a leading thinker and was recognized with an award for innovation.
Bryan served on the CMA Board of Directors for eight years, including a term as Chair. In that capacity, he was involved in several broad ranging strategic and financial discussions involving the evolution and success of the CMA
TOP RANKED AWARD WINNERS
The Top Cause and Best of the Best winners are chosen from the highest-ranking entries across their respective disciplines and categories.
Top Cause
Campaign: Wall for Women
Client: YWCA Metro Vancouver
Agency: Rethink
Best of the Best
Campaign: The Carbon-Neutral Net
Client: Volkswagen Canada
Agency: TYPE1 (TAXI + Wunderman Thompson)
This year's awards were reviewed by a record number of judges from across Canada, through a three-round virtual process. The judging committee was co-chaired by Jennifer Carli, Head of Brand, Social and Content at BMO Financial Group and Shelley Smit, CEO at UM Canada.