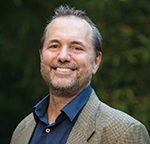 By Dave Bruno
For retailers in Canada — and many other countries around the world — increasing foot traffic is challenging given the rise of online shopping. In response to this, shopping centres are being redeveloped as community hubs, offering an immersive lifestyle experience beyond pure retail.
Research from the International Council of Shopping Centres supports this, finding that 87 percent of Canadian adults would consider residing in "live, work, shop, play" environments. As retailers look for ways to more organically be where their customers are, this trend has also impacted pop-up retail.
While pop-ups may have originated as a solution to fill vacant real estate or as a seasonal sales opportunity (e.g. Halloween, Christmas), the "temporary" appeal of pop-ups has given way to a longer-term retail strategy.
As more consumers expect "escapism" or "entertainment" from their shopping experiences, many retailers have found significant success by creating unique and appealing experiences that are not confined to the four walls of a permanent store.
From fashion to footwear to food, from luxury items to recycled items at vintage stores, no retail segment has ignored the potential of the pop-up store. And for good reason. Pop-ups bring new access to customers, powerful engagement opportunities, and with the right approach, a chance of going viral.
They offer unique propositions to customers who may not otherwise enter a brand's store or even research the products online. They can also bring a sense of exclusivity and scarcity, as they sometimes are the only place to get a new product, at least for a limited time.
And while celebrities and brands have come together for many high-profile pop-up collaborations, pop-ups don't always have to be so complex or costly. There are now so many ways to get to your customers by simply going where they gather — and where they shop.
People shop at music festivals and food festivals. They shop at street fairs and parades, and they shop at sporting events — anywhere friends and strangers gather to share common experiences.
The flexibility and convenience of popping up small shops and meeting shoppers where they choose to gather is a great way to channel their energy and win their business. So how do you get started? When it comes to the more technical considerations, here are important priorities to keep in mind when planning your pop-up experience:
• Connectivity
Will you have internet connection where you are? Will it be Wi-Fi, landline or cellular service? The answers to these questions are fundamental to adequately planning your pop-up, as they impact everything from payments to inventory.
• Tenders & Payments
Once you've determined connectivity, you can then determine how to approach payments. Cash or physical tenders require a "cash drawer." Meanwhile, credit cards and gift cards require cellular, Wi-Fi or landline connection and enterprise sleds for mobile.
• Hardware
Next, you'll need to determine what kind of hardware to use in your pop-up, including registers, mobile devices and networks.
• Inventory & Fulfillment
Finally, you will need to decide how to manage inventory and fulfillment. One option is to keep inventory on-site at your pop-up store. This does not require connectivity and assures customers get products immediately, but requires storage space. An alternative is to leverage your omnichannel order management system to deliver purchases or allow customers to pick up the items in their local store.
I strongly believe it's time to consider adding pop-ups to your customer experience strategy. Your target customers gather in countless places, and taking your brand — and your stores — to those places is easier than ever before.
Dave Bruno has been helping retailers make the most of their technology investments for over 25 years. At Aptos he is responsible for global brand and content development, and in this role he is charged with researching, documenting and analyzing retail industry trends and market conditions in order to help retailers understand how technology can help them capitalize on opportunities and recognize, anticipate and react to opportunities and threats.