TORONTO, ON–The ICA is launching an app to offer members an opportunity to connect easily with its broad range of communications and services.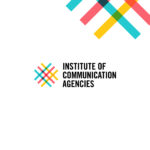 Built in partnership with app developer Bundeling, the ICA Community app is available to download from Android and iOS app stores. It will provide convenient and seamless communication by bundling all member communications into a single, secure, interactive platform.
In addition to enabling the ICA membership to access a full range of content including training, leadership sessions, and Effie Canada updates, the ICA Community app will offer the chance for individual members to connect securely with one another through a messaging service at a time when formal network opportunities are restricted.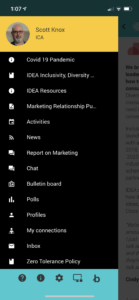 ICA member The T1 Agency, which is partnering with Netherlands-based Bundeling to introduce its app solutions to companies in North America, brokered the partnership.
Scott Knox, President & CEO of the ICA, said: "The new ICA Community app will allow us to update and inform all our members in one moment, providing a full range of services and communications in a single place while connecting people to drive the agency sector forward."
Mark Harrison, Founder of The T1 Agency, said: "We're delighted that the ICA has signed as Bundeling's first North American client. A product that is already customized, packaged and go to market with streamlined communication capabilities does not currently exist in the membership landscape in North America, and we are looking forward to continuing the apps' European success."
Elroy Jansen, CEO of Bundeling said: "It's great that we can welcome the ICA as our first client in Northern America". With the Bundeling platform, the ICA will enhance their internal communication by allowing their members to communicate more effectively. A special thanks to The T1 Agency for making this happen."
About the Institute of Communication Agencies (ICA)
Founded in 1905, the ICA is the community of Canadian agencies embracing purpose, responsibility and sustainability in growing stronger as people and businesses. As a not-for-profit association for advertising, marketing, media, and public relations agencies, the ICA's mission is to Amplify, Protect and Transform the agency sector through advocacy, awards, community, consultancy, insight, networking, research and training. ICA membership and board of directors represent some of the most recognized and influential businesses in our industry, both in Canada and internationally. Learn more at www.theica.ca
About Bundeling
Bundeling is the most effective one-stop communication platform solution for your community, whether it's a sport, network, business club, or organization. We are mobile-first, but certainly not mobile-only. Accessible and direct communication within a single platform that encourages interaction and optimizes your workflow.