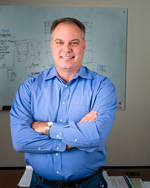 By Charles Ingram
Take a moment to think back to the shops frequented by your parents and maybe even your grandparents. Back in the pre-Internet days, those shops were likely small businesses owned by people who knew your family members by name, asked about their kids and worked to create genuine relationships with customers.
Fast forward to today. Quite a bit has changed; however, the desire for each of us to be treated with exceptional service is not one of those things. I believe that focusing on the customer experience (CX) has never been more important. We all want the businesses we patronize to know and care about us.
As is often said, we are living in the age of the consumer. An age that demands we go back to our roots and get to know our customers, develop authentic relationships with them and try to solve their challenges before they even arise.
But developing authentic customer relationships is a tall order, considering the proliferation of communication tools at the disposal of every business owner. Of course, there's the phone and e-mail, but consumer preferences have shifted towards live chat, text messaging and social media. While technology solutions have greatly helped businesses meet consumer preferences, it has often left those same businesses with the challenge of piecing together disparate communications to better understand and serve their customers.
Fortunately, the past decade has seen the rise and mainstreaming of unified communications as a service, or UCaaS, which are suites of cloud/hosted solutions that are designed to help companies streamline multichannel business communication in one place.
Here are four ways UCaaS can significantly improve the CX for companies of all types.
1. Keep track of customer communications. Every one of us has called a company with a question or concern, only to be transferred multiple times to different people: people with whom we were asked to again explain why we called in the first place. These situations are highly frustrating. Part of the reason for this disconnect is a lack of communication tracking. Typically, customer service representatives don't have information from past interactions to inform their next call.
On the flip side, many of us (hopefully all of us) have had the experience of contacting a company and not having to explain ourselves at all. Instead of repetitive questions, a customer service representative should greet us with kindness and pick up where we left off with the previous representative. When that happens, we leave interactions happy and confident that we will do business with that company again. This outcome is the issue that UCaaS platforms solve for, thereby improving the experience of the consumer when contacting a company.
2. Create seamless customer interactions. Today's consumers expect quick and seamless purchasing experiences. Companies like Amazon, Uber and others have innovated for this and customers have happily acclimated. This "new normal", however, poses a unique challenge for small-midsized businesses that may not have the spending power of the giants.
Thanks to UCaaS solutions—many of which are now more affordable than ever—companies can track customer journeys and respond accordingly, often even anticipating potential questions. This innovation creates seamless interactions where customers feel heard. The latter is a vital component of thriving in today's marketplace where, thanks to social media, bad customer reviews can tank a small business and good reviews can lead to a flurry of sales1.
3. Gain enhanced communication methods. Before today's modern communication solutions, the primary method of communication between a business and its customers was the phone. While the phone is still critical, the downside is that it requires both the customer and the company to be available at the same time, which can be an inconvenient and expensive solution.
New solutions allow both businesses and their customers to take advantage of communications channels beyond just phones, such as e-mail and text messaging. These improvements can not only boost the productivity of sales or service representatives but can also allow customers to pick methods of communication that suits their needs and level of urgency. In turn, instead of handling one customer at a time, these solutions enable representatives to communicate with multiple customers simultaneously through a variety of communication channels.
4. Access business-critical data. Today, everything is about data. If you can't track it, you can't be effective. The best communication solutions allow companies to make decisions based on data: data about matters including customer preferences, profiles and sales and service histories. With access to customer data, companies can tailor offerings and solutions to the questions most often asked by customers, leading to direct improvements to the customer journey.
Moving forward, innovations in modern communication offerings will be essential to creating a positive CX. The most successful companies of all sizes will adopt UCaaS solutions and see the benefits of improved customer engagements obtained by tracking customer communications, creating positive customer interactions, gaining modern solutions and accessing valuable data: with a lower cost to serve. But those that fail to make the switch will continue to feel the headaches associated with antiquated communication methods. Now more than ever, business communications technologies are within reach to delight customers and help propel the best companies forward.
Charles Ingram is chief product officer, Nextiva (www.nextiva.com).
1 Gaetano Dinardi, "Importance of Customer Reviews: Building Real Credibility in 2019", Nextiva, blog, March 15, 2019.