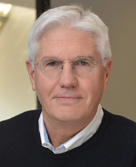 By Stephen Shaw
Marketers have plenty to worry about these days. Their budgets are under closer scrutiny than ever. They are being asked to do more with less. Consumer attention is scarce and getting worse – ad avoidance is now the norm — buying habits are unpredictable. The planning and orchestration of multi-channel campaigns have become fiendishly complex. And there is a shortage of "T-shaped" marketers to do the work. The profession is mostly populated by novices who are infatuated with "fonts and followers", as the renowned brand consultant Mark Ritson acidly puts it, believing that marketing has been dumbed down.
Marketing has split into two competing factions — brand and performance marketers — who co-exist in a state of constant tension, each battling to gain the upper hand, convinced the other side has it all wrong. In fact, the entire profession seems to have come apart at the seams, splintering into many different specialty disciplines, without a unifying model to rally around. Every budget decision, it seems, is a slugfest between duelling priorities. And these days performance marketers are winning out since they have the "clicks" to show for it.
On top of all that, there are grave threats to the profession itself. Marketing is at risk of obsolescence unless it stops being seen as a cost centre and proves it can make a more meaningful impact on the business. In his book Quantum Marketing, Mastercard CMO Raj Rajamannar says marketing is facing an "existential reckoning". He states that no one at the board level actually understands what marketing does anymore. Their general impression, he says, is that marketing is just about "ads and selling". Marketers are held in such low regard, in fact, that most CMOs are not even welcome at the boardroom table. In the opinion of the board, the CMO's job is to execute their marching orders, not to have a say in which direction the business should go.
It used to be so much simpler — companies made stuff and marketing's job was to create demand. But today it is much tougher to draw a direct line between brand-building and market performance. That's why marketing budgets are skeptically received by CFOs. And the low financial literacy of most marketers forces them to fall back on jargon that no one gets, least of all CEOs, who don't see much value in marketing to begin with. All they know is their kids are on TikTok, paying zero attention to ads.
Most worrisome of all is the long shadow of generative AI, stoking fears of massive job displacement. The grunt work of churning out low-level communications — sales copy, press releases, eMail messages, social media posts, and the like — could easily be handed off to an AI tool, wiping out a long-time training ground for marketing interns. The same goes for routine market and campaign analysis. Marketing departments might be gutted — their role is called into even greater question. All that would be left for them to do is make pretty pictures. And AI could even take over that job.
With these doomsday scenarios playing out in their heads, no wonder most marketers are concerned about the future, according to a recent survey by the Canadian Marketing Association. The CMA commissioned the survey under the new leadership of Alison Simpson to help map out the future priorities of the organization which was first established in 1967 as the Canadian Direct Marketing Association.
Alison's roots, in fact, are in direct marketing, specifically digital marketing, but her career path since then has crossed over into many different disciplines, making her a true "full stack marketer". That gives her a particular appreciation for the importance of upskilling and continuous learning. As a recent McKinsey report states: "The modern marketing opportunity is a skills and talent challenge".
Shaw: What made you want to take on this role as head of the CMA?
Simpson: That's a great question. I certainly wasn't looking at the time, but when the call came, it got my attention for a lot of reasons. I've grown up in marketing. I absolutely love our profession. And just the opportunity at this stage in my career to have an even bigger impact on a profession that I adore, I just couldn't say no. So, I took the first interview, met with the board, and really connected with them. One thing led to another, and it became an easy yes. The opportunity to have a lasting impact on our profession was simply too good to turn down.
Shaw: What do you understand to be the vision and mandate of the CMA? And what was the board's direction to you in terms of how you steer the CMA into the future?
Simpson: A core part of the CMA is evolving our profession. As part of my immersion into the role, I've met with literally hundreds of members. I've conducted quite robust research to ensure that the vision I have for the CMA and how to transform it will be ways that marketers really need. First and foremost, the industry is going through a lot of changes. That is only going to accelerate. An absolute priority for me in leading the association is that the CMA becomes much more future-focused so that we can really help our members and the profession manage the absolute tsunami of change that consumers, brands, and businesses are experiencing.
Shaw: Is that what convinced the board to hire you, the need for change? Or has your point of view emerged through the short time you've been on the job?
Simpson: It's been more a fusion of the two. Certainly, having been a member of the CMA, having been involved with the CMA, I had a point of view. But I didn't want it just to be my opinion or the board's opinion. It's so important that every one of our members and the broader Canadian marketing community has a voice in how we're going to shape Canada's largest marketing association. So, that's why I've spent a lot of my time meeting members, and also wanted to do research, so that we could have a way for members and marketers to share their thoughts on what the CMA should be doing.
Shaw: So, you're in a listening mode right now, but to go back to your vision, how do you intend to pursue it?
Simpson: It will involve a number of things, starting with professional development. An example of a new initiative is a training course that we've developed on "How AI Can Make You a Better Marketer." Given ChatGPT and the emergence of AI, we wanted to provide training that our members could benefit from as quickly as possible. And then another way that we're being more future-focused is through the types of events we're creating. I'll be hosting our inaugural CMAfutureproof event, focused on helping marketers manage today's business needs while preparing for the future. And I'm happy that we were able to secure the author of Quantum Marketing as our keynote, Raj Rajamannar. He's also the global CMO for Mastercard.
Shaw: Do you see a need at all to expand your membership base? And have you seen any change in the makeup of that base over time?
Simpson: Absolutely, I would welcome more members to be part of the Canadian Marketing Association, and the makeup of our membership has evolved as the marketing profession has evolved. All of Canada's top industries are represented, but there's certainly an opportunity to get more members in certain industries, and automotive would be a good example of that. We've also significantly grown our agency membership. We've also got all of the platforms represented. And then with the emergence of new technology, we have a lot of martech companies that are members. We've got post-secondary institutions, not-for-profits, and crown corporations. So, our membership really does represent the breadth of Canada's business community.
Shaw: Now, one of the other roles of the CMA is as an advocacy organization, and currently in your direct line of sight, obviously, is the new privacy legislation to replace PIPEDA. What's the CMA's position on Bill C-27? Certainly, you appear to be in favour of modernizing it. Are there any concerns with respect to the way the legislation is currently drafted? Are there amendments you're seeking?
Simpson: I've already spent a fair bit of time in Ottawa, meeting with all parties, and advocating on behalf of the need to move forward with Bill C-27. And the primary reason for that is our current privacy legislation was created twenty years ago. It's held up surprisingly well, given how much the digital landscape has evolved in that time. But it is absolutely time to have it updated to protect Canadian consumers. It's time to have it updated so that businesses can continue to innovate, market, and build their businesses in ways that make sense for both the economy and Canadians.
My number one priority is to encourage all parties to make it a priority. The bill has now gone past the second reading. The next step is to go to the committee. But it is so important that Canada's privacy legislation is updated and that it's done at a federal level. One of the concerns that we've been sharing is if the federal government doesn't proceed, then the individual provinces could be in a position where they might have to create their own legislation. To have to manage through different provincial privacy legislation would be an absolute nightmare.
Shaw: A patchwork quilt of regulations, for sure. The other line of thought I've read is the desire to avoid the GDPR mistake, if I may call it that, which is introducing a level of complexity that is proving to be a compliance challenge for both consumers and businesses. Is that the case here — a desire to simplify the rules for people, but at the same time, extend data protection rights?
Simpson: That's a great call out. We have the benefit of GDPR being in the market now for a few years, and it has absolutely created a staggering regulatory burden that governments can't afford, taxpayers can't afford, and it's stifling innovation and growth. And it also disproportionately impacts small and medium-sized businesses. So, if you think about Canada, where SMEs are 80 percent of our economy, to have the type of legislation like the GDPR in Canada would be absolutely crippling to them. And then, on the consumer side, they're absolutely experiencing consent fatigue, having to log on and say yes to so many layers. There was some recent research where 72 percent of European consumers say they're annoyed by the level of permissions that are now requested. So, it's not working for business, it's incredibly labour-intensive and expensive, and it's not working for consumers either.
Shaw: So how do you avoid overregulation?
Simpson: Part of the reason the current legislation in Canada has held so well for twenty years is it was principle-based. And its technology is neutral. Because it is designed to be flexible the law can accommodate rapidly evolving technologies and business models, as well as what Canadians are demanding, and it won't become outdated quickly. And another really important part of Bill 27 is that it will provide additional protection for consumers. Canadians will have a new right to request that their data be deleted. And any businesses that don't follow the new bill will be subject to the highest financial penalties of any country in the G7.
Shaw: When you say principles-based, does that mean it provides general guidance without being too prescriptive? I'm not quite clear what that means.
Simpson: Yeah, by being principle-based, they're not trying to anticipate every potential scenario. Six months ago, ChatGPT was not on anyone's radar. Now it's all we're talking about. To have privacy legislation that can anticipate and regulate technological change, I would argue, is impossible. And that's where being principles-based gives the government greater flexibility.
Shaw: The legislation has moved very slowly through Parliament. What accounts for that?
Simpson: Well, I've never worked in government. The advocacy piece of the CMA is quite new to me. Coming from the marketing world, where you and I are very used to things moving at warp speed, it's been an education to see how things move. Part of it is priorities, and that's a big reason why we're advocating to keep it high in the priorities of all three political parties, and really help them understand how it's going to benefit Canada's economy.
Shaw: You mentioned AI being a key area of focus, and clearly it is on everybody's minds. Are there other big issues that you're watching out for?
Simpson: I'm a marathoner, I love to run, so I'll start with a running analogy. When I look at what marketers are faced with, we really need to win today's race while running tomorrow's. So, if you think about how quickly the pace of change is happening, that's where the CMA, from an education perspective, from a thought leadership perspective, from our ability to bring together the marketing profession and talk about emerging opportunities and issues, is incredibly powerful, and a crucial role of the CMA. And then, in the research we've done with our members and Canadian marketers, a number of themes have emerged, and I can share some stats.
So, in the recent survey we did, 97 percent of Canadian marketers prioritized the future of marketing as absolutely the most important thought leadership that they want from the CMA. Now, obviously, that's a very big topic, so when you dig a little bit further into the research, 94 percent are interested in how the latest technology advances are impacting marketing. Ninety percent are looking for learning and support on emerging trends, with ChatGPT and Web 3.0 certainly high on the list. Ninety percent are also really looking to us for involvement in regulatory developments, and making sure that we're doing everything in our power to ensure a level playing field for our profession moving forward.
Those priorities are all around the future, but 92 percent are also looking for the CMA to help them drive business results today. Ninety-two percent are looking for best practices in measurement and investment across channels. These stats really do bring to life the need for the CMA to be supporting our profession in this balancing act between delivering business results today and at the same time preparing for the future.
Shaw: Marketing has always had a bit of a PR problem with the general public, viewed synonymously with advertising. And I could be wrong here, but I don't think marketing is a top career choice for university undergrads either. What is the CMA doing to help make marketing more of an aspirational career path, for marketing to be seen, and these are your words, as a key driver of business?
Simpson: You're absolutely right. It is ironic that the marketing profession has an awareness challenge, for sure. But we have a robust program in partnership with RBC called CMA NXT, and that's about building awareness on campus for marketing as a really desirable profession. Since I joined, we've hosted two virtual networking sessions, and the last one we had in March, 700 students from across the country joined to listen to four different marketers, five to ten years into their career, talking about marketing as a profession, what attracted them to it, why they're enjoying it, and giving them a real-life example of what it's like to be in marketing. And through the work we've done with CMA NXT, we have an active community of 14,000 students across the country.
I love our profession. Clearly, there's a lot appealing about it. What attracted me is, it's incredibly creative, but it's creativity that drives commercial value. I thought I'd be a lawyer at one point. Thank God I wasn't! What brought me to this career, what has kept me in this career, is the business impact that we can have, and the way that we understand consumers to a degree that no one else around the executive tables that I've been part of truly does. For us to truly be the voice of consumers is, I think, a wonderful opportunity, and certainly an opportunity that I thrive on.
Shaw: In your time as a marketer, how has the profession changed?
Simpson: Oh, that's such a great question. We could spend the next two days going through the many ways it's evolved.
Shaw: That would be fun.
Simpson: That would be fun. Today some marketers have become primarily focused on marcom; others are full-stack marketers, responsible for product development, customer experience, data analytics, and building loyalty. And that's certainly the side of marketing that I've primarily been on and enjoyed. I always wanted to have a broader approach, and ultimately, to have business accountability. One of my very early jobs was a combined sales and marketing role, and that really taught me that marketing needs to be advancing the business, and ultimately, making a sale or achieving a business outcome. So, having that experience early in my career really shaped my approach to marketing. And I think that the opportunity for us as marketers is to raise the credibility of the profession by being as focused on business outcomes as possible.
Shaw: Do you see a gap growing in the profession between performance marketing and more classical brand marketing?
Simpson: I think it's a good example of the pendulum swinging from one extreme to the other. Now we're starting to see it swing back, and I'll use Airbnb as an example. They are now investing more of their marketing dollars on the brand side, because they have seen the need to build the brand for tomorrow. Just being focused on performance marketing wasn't going to drive the long-term results that they needed.
Shaw: I read a recent study where just 15 percent of marketers are over the age of 45. Marketing is the only profession I know of where experience doesn't seem to count for very much. My own observation is that most marketing departments have been stripped of the grown-ups. There just seems to have been a fundamental change in the character of the profession, and I think it has affected the ability of CMOs to have any influence in the boardroom today. Bit of a rant there, my apologies.
Simpson: So, it's a great point. However, I do meet a lot of Canadian marketers in senior leadership positions who do have the credibility and trust of their CEOs and CFOs for advancing the business. That's not to say that our profession couldn't benefit from valuing age and experience to a greater degree. I'd certainly agree that there is some ageism in our profession. Part of the way I've thrived in the industry is always looking at what new skills I should be adding to my toolkit, and being very deliberate in doing that. It's hard to catch up if you haven't stayed current. So, I think the onus is on marketers of all ages to be lifelong learners.
Shaw: Well, you referenced performance marketing, and so you're seeing what Mark Ritson has called the "tactification" of marketing. The other factor is the financialization of business decision making, with its emphasis on short-term growth, hampering marketing's ability to think beyond the next quarterly earnings call.
Simpson: If we don't understand what's important to the CEO, to the CFO, what their hot buttons are, if we can't define and clearly articulate how marketing is going to advance their business goals, how it's going to help them meet their revenue and profitability and growth targets, then it becomes very easy to be dismissive of marketing. When I think about CEOs and CFOs that I've worked with, they don't care as much about how we're doing it. It's "What results are you driving?" And if you speak their language, they will trust us as marketers to deliver those results.
Shaw: Well, the holy grail, certainly, is being able to prove marketing ROI, and that is more of an elusive challenge than ever, given media fragmentation and the splintering of marketing into many different disciplines, all clamoring for a piece of the budget. Is that something the CMA can help with going forward, helping create integrated performance frameworks?
Simpson: We absolutely have training around marketing metrics. It's part of the standalone training, it's part of the Chartered Marketer program. And then we also have a number of councils and committees that are looking at media measurement, and how we can more clearly assign attribution. But we certainly don't have all the answers.
Shaw: The marketing models we're most familiar with, the ones still taught in school, still in use today, were built for a world that doesn't exist anymore. Do you envision a shift to a new, more holistic model, led by the CMA, to help steer the industry forward?
Simpson: When I look at the 4 Ps, as an example, I would argue they're still relevant. The fifth P that is missing, however, is people — the customer — because ultimately what marketers need to understand is how to better serve their needs. So we need to develop business people who are marketers.
Shaw: If businesses are going to become more customer centric, marketing should take the lead in championing the needs of customers.
Simpson: I am in passionate agreement with you. The marketer has a tremendous opportunity to be the voice of the customer around the executive table. And I think that can be our superpower, because there isn't another executive role that is closer to the customer. That's such a powerful way to gain credibility and influence. We should be asking, "What are we doing to make sure that we are paying attention to the customer across all aspects of the business?".
Shaw: We've got Gen Z now entering their early career years, with quite different attitudes toward the meaningfulness of their work, in their quest for authenticity, both as consumers and as careerists. It suggests to me there's a major generational shift happening. How do you think that's going to impact marketing?
Simpson: It's a great question. I think it can be enriching to marketing. If our audience is looking for authentic experiences and relationships, and are looking for brands to contribute to their lives as well as the betterment of society, I think that's a very rich territory for marketers.
Shaw: In your discussion with CMOs to date, what are some of the top issues that keep them up at night?
Simpson: Talent is actually quite a big one. How do I help my team stay on top of a marketplace that is changing so quickly? And then, to tie back to our earlier conversation, how do I ensure that we have a robust pipeline of students and young marketers who see our profession as desirable, and something that they want to be part of for the long term?
Another really important priority that I'm hearing, and that certainly is top-of-mind for the CMA, is helping our profession be as diverse as the consumers that we want to attract. So, on that note, we recently launched the CMA DEI Resource Hub on our website, which has an active and growing repository of tools, advice, and recommendations to make sure that it's easier for marketers to recruit diverse talent.
We also recently completed our third DEI study, but I have a couple of findings that I'm happy to share with you now. So, 96 percent of the respondents agreed that diverse and inclusive workforces drive better business results. It's also absolutely integral to talent retention and talent engagement. What we found was that organizations which do not have a diverse leadership team are 10 times more likely to lose talent, and 4 times more likely to have disengaged employees. So, if you think about an industry where attracting talent is a top priority, diversity really represents a pretty compelling opportunity.
Shaw: What advice would you give marketers just starting out in the field?
Simpson: Your success is very directly linked to your level of curiosity, your level of agility, and the degree to which you're willing to embrace change, because we all know change can be incredibly overwhelming and intimidating. If you're curious about it, and can see it as an opportunity, that will bode very well for a career in marketing.
Shaw: One year from now, when you go back to the board, what does success look like?
Simpson: Success for me will be increasing the CMA's ability to help future-proof marketers, and give them very actionable ways to understand how to position their brands and businesses for the future.
Stephen Shaw is the Chief Strategy Officer of Kenna, a marketing solutions provider specializing in delivering a more unified customer experience. Stephen can be reached via e-mail at sshaw@kenna.ca