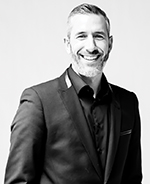 By Eric Vardon
Mistakes are bad enough during periods of normalcy, but they could be particularly devastating in a world of market and consumer uncertainty. A recent study conducted in partnership with Censuswide, "Agency Confessions," revealed that digital agencies are often hampered by payment issues, campaign spend problems and a plethora of other costly mistakes. In fact, just 1 percent of digital agency decision-makers say they have not witnessed any mistakes during their career. The rest have encountered many errors — at least six per week for 60 percent of the respondents. One-third have paid between $5,000 and $10,000 for a single blunder.
The severity of this problem does not have anything to do with an agency's budget or a lack of personnel. In fact, agencies that generate between $1 and $5 million in revenue admitted to an average of 4.88 mistakes per week while those with revenue in excess of $5 million incur an average of 7.57 mistakes.
Today's mistakes could be tomorrow's defeat
Agencies sustain a wide variety of errors, but payment issues lead the pack. Thirty-three percent have suffered the consequences of an expired or declined credit card, which resulted in spending not happening when planned. Thirty-one percent say they've been hit by campaigns that didn't start on time, that inadvertently offended their audience or that were accidentally left on longer than planned. Typos proved to be a problem as well, affecting 30 percent of respondents.
Another major pain point included dead, incorrect or broken links, as well as faulty forms or checkout systems that lost sales or leads (29 percent). Agencies were equally troubled by incorrect landing pages, geographical mishaps and other issues that affected the campaign's target audience (29 percent).
Agencies were also afflicted by disappearing pixels/broken tracking (28 percent), campaign over or underspend (27 percent) and ads that were flagged or disapproved because of non-compliance (24 percent). These blunders are unfortunately the norm for most agencies, but it doesn't have to stay that way. Now is the time to move away from old, outdated methods for mistake mitigation.
Resources are too precious to waste
In an effort to prevent the aforementioned errors, many agencies continue to employ the same familiar, resource-intensive strategies that they've likely been using for 10 or 20 years. This includes 42 percent who use master spreadsheets to manually track everything under the sun, including credit card limits, expiration dates, destination URLs and ad targeting. Forty-two percent also allocate resources to the constant and personal double-checking within ad platforms, including those from Google and Facebook.
Thirty-nine percent employ a strategy that's even more human capital-intensive, relying on a hierarchy of roles to check work for errors so that nothing is shared without first being reviewed by multiple individuals. Forty percent have made an investment in technology, working to build custom dashboards that they hope will prevent future mistakes.
Staying ahead of the curve
The difference between those who thrive and those who struggle to survive will come down to the decisions we all make today, including the methods and technologies we deploy. And there is one smart technology in particular that in many cases outworks us and could help agencies persevere through market fluctuations: artificial intelligence.
AI is especially useful for uncovering anomalies, whether looking at campaign spending issues, credit card conundrums or a tracking code that was not implemented in the right place. Similar to the way antivirus software protects your computer, AI can scan a campaign for failures that cause performance issues. The technology can also send alerts to notify agencies whenever data spikes (good or bad) occur. These are vital features, but even more important is the real-time potential that AI provides. By being able to catch and rectify errors as they emerge, agencies will be better positioned to withstand any and all challenges.
Don't wait to take action
Not all AI technologies are the same, and not all are worthy of the "intelligent" moniker. Agencies must take the time to examine their options before moving away from their normal (albeit outdated and ineffective) methods for mitigating risk. Only then will the ongoing risk errors and anomalies become a thing of the past. But with an intelligent marketing security solution – one that's capable of delivering live data and automated visualization, fostering easy-to-read reports that are based on metrics that matter – agencies can prosper. They can overcome the bottom-line risk, ditch the spreadsheets and manual labor, and better serve their clients with improved accuracy and more reliable campaigns.
Eric Vardon is a Tech Entrepreneur, C-Suite Executive, and Advisor with more than 20 years of success in the marketing, advertising, consumer-based cannabis, health and wellness, fitness, luxury, fashion, beauty, technology, and digital industries.