Direct Marketing: It's Personal
By Blair Cameron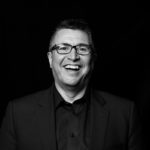 Since its inception in 1992, identifying, understanding and creating meaningful relationships has been core to the success of the AIR MILES Reward Program.
When we first launched this uniquely Canadian coalition of more than 200 retail and service partners, direct marketing was defined by direct mail and largely one-way consumer engagement. However, over the last two decades, the exponential pace of changing technology and subsequent evolution of marketing has enabled brands to facilitate 1:1 interactions and two-way engagement with consumers across all touchpoints.
A modern marketing strategy must adopt a customer-centric approach that pushes to get more out of direct marketing programmes and generate stronger consumer engagement: and ultimately, loyalty.
Direct marketing provides brands the ability to present timely, curated messages and offers to individuals in near real time across countless digital channels. Today's consumers are more educated and savvier than ever before, they are heavily marketed to and are inundated with offers that many simply ignore or dismiss if they don't believe there is real value exchange for their data. This is part of the shift from brands talking to their customers to their customers having a voice in the conversation: it's now an ongoing, two-way dialogue.
Moving forward, all businesses—not just coalition loyalty programmes—need to leverage new technologies and enable data to determine that the right messages reach the right consumers at the right time. Direct marketing can be the link that connects online and offline: supporting the seamless experience that consumers are now demanding.
It is no longer good enough to simply meet and deliver the value exchange that consumers have come to expect. Using customer data to deliver truly meaningful experiences which in turn drive tangible financial results for your business will determine the true effectiveness of direct marketing long into the future.
Blair Cameron is president of AIR MILES (www.airmiles.ca).