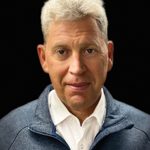 By Michael Brooke
In 2021, Parker Printing and Pad celebrated its 75th anniversary. For many decades, the company was satisfied being a small and reliable printer. According to the founder Fred Parker Sr.'s granddaughter, Janis Parker, Fred's motto was "bigger isn't always better – it's just bigger."
Janis grew up in printing but actually went to teacher's college. "At the time when I graduated, there was an excess of teachers and all I could get were supply jobs" she recalls. Janis wound up working in the printing industry and worked her way up from production to sales where she excelled. Twenty years ago, Janis bought into the company and eventually became its president. But it wasn't until 2014, when Janis decided to pivot into a different direction. As a result of her decision, Parker is now one of largest direct mail houses in the Greater Toronto Area.
In the past, Parker had done a tremendous amount of work for car companies and advertising agencies and was incredibly successful. But Janis sensed that the company was on borrowed time with just being a regular printer.
Parker's biggest clients are financial companies and their associated products like credit cards. "Thankfully, the government makes it mandatory that a lot of the correspondence banks have with their customers is in print form" says president Janis Parker. "What we do is more regulatory than creative, however we do in fact print personalized mail."
The sheer volume of mail can be quite staggering. Most recently, Parker was involved with the relaunch of a credit card and the number reached three-and-half million pieces. This is approximately 1 in every 10 Canadians.
The company also does work for non-profits including the Heart and Stroke Foundation and World Vision.
Janis admits that relevant direct mail is a lot less creepy than your cell phone listening to you and sending you ads. "Direct mail gives people the right to pick up the marketing message at their own leisure." Like many printers, the company faced a reckoning with the advent of digital marketing. They were seriously looking at moving into packaging but a curious turn of events propelled the company into a completely different (and very profitable) direction.
About eight years ago Parker was approached by a bank customer to print and mail out a regulatory mailing. "Our customer called me up and said 'I only trust you to get it out in time.'" Janis replied that her company didn't do this kind of thing and he responded "well, how can you do this?" Janis co-ordinated with another vendor to do the data and they were able to rent some of the printing equipment and the job was completed without a hitch. "From here, we just continued into the world of high security direct mail."
At the same time Janis was taking Parker into the world of digital, her father Frank retired but always retained an interest in the staff and customers.  He regularly visited and was, and remains, the company's greatest asset. Janis made the move to set up a new plant in Markham and to expand the business into direct mail. "These moves allowed me as owner to put my own stamp on the company."
This journey was not without its challenges "The move to direct mail was fraught with anxiety and we were very concerned about the cost of making a mistake. The cost of postage can be ten times more than the actual printing — and you're on the hook if you have to redo and resend the job" says Janis. But the company was able to navigate these challenges and put in the appropriate systems and people to ensure things ran smoothly and error-free. Parker also had to invest heavily into digital and Janis estimates it was in excess of a million dollars.
When it comes to printing and processing confidential material from credit card companies, Parker had to go well beyond what most printers do for their clients. "We have to ensure very strict levels of security. We need things like outside auditors to ensure that our roof can't be penetrated or that hackers sitting in our parking lot can't break into our systems."
Security is critical at every step of the way. As Janis explains, "if a credit card is being introduced to the market with a unique feature, then it is imperative that no competitor knows about this. Not a sheet of paper can leave my plant — and we try to keep everything in house — from printing to folding to insertion." Janis credits the fact that most of their direct mail jobs are being handled under one roof as a key reason the company is handling so much direct mail. She also states that direct mail helped to keep the company moving forward as it faced the decline of print and the move to digital.
Janis says that initially some staff were a little bit hesitant to move into these waters, but now at least half the jobs the presses are running are for customers in the financial industry. "We have really swung big time into direct mail."
Michael Brooke is a Toronto-based freelance writer and is also Principal of Time for My Story, a memoir writing and publishing service.