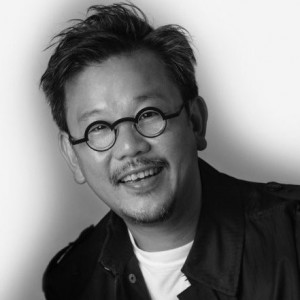 Calgary, Alberta – Cult Collective LP, a customer engagement-focused marketing firm headquartered in Calgary, Alberta, with offices in Vancouver, BC; Kingston, Ontario, and Atlanta, Georgia, is pleased to announce the addition of a new VP, Ideation, Jwee Peng Tan.
Jwee is a strategic thinker, a dreamer and a creative marketer all rolled into one. He prides himself on breaking out of moulds, being different and always seeking new challenges. He started his advertising career at Saatchi & Saatchi, where he led accounts in a variety of industries (e.g. Hewlett Packard, Visa, Toyota, Sony). He is a strong advocate of the power of creativity, and actively seeks out opportunities to push boundaries. This led him to be credited in countless international advertising awards, including a Cannes Gold.
His success landed him at Heineken, where he further polished his skills as a global marketer for Tiger Beer.  His ability to act like a marketer, while thinking like a consumer, led him to create marketing strategies, opportunities and communications pieces that eventually turned a struggling brand into a global winner.
In the true spirit of his adventurous nature, and drive to try new things, Jwee uprooted himself and his family from Singapore, and moved to Calgary.
With 20 years of global advertising and marketing experience behind him, Jwee is now excited to be VP, Ideation at Cult, where he believes the next revolution in marketing is beginning. "I am totally pumped and extremely honoured to embrace this opportunity to be a member of Cult," said Jwee, "and to be leading the creative charge of a group so passionate about dragging advertising out of the dark ages by its hair".
Chris Kneeland, Cult's CEO is equal parts excited and relieved, "We've been searching to fill this position ever since our previous ideation leader moved back to London last Fall. It was a challenge to find the right fit, because the job description is so unique. If we just wanted a traditional Creative Director, we'd get a dozen great candidates in a week. But we're reimagining how marketing services are bought and sold, and helping clients create brand advocates, not ads—so the skill sets are unique. We needed a unicorn, and in Jwee, we've found one."