Contact centres: looking back and looking forward
By Colin Taylor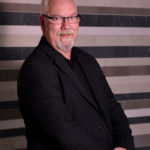 DM Magazine is celebrating 30 years. Wow! 1988 sounds like eons ago but somehow at the same time it doesn't feel like it was that long ago either.
In 1988, I was much younger, thinner with less grey and more hair than today. The contact centre industry was different as well. For starters it wasn't called the contact centre industry, but rather the telemarketing industry and we differentiated between inbound and outbound telemarketing. The change to contact centres didn't arrive until the early 2000s: before that we were the call centre industry starting in the mid-1990s.
The name isn't the only way the industry has changed. In 1988 I was working at CPM Hull Colvey (now there's a name from the past) and we had just replaced our "call director" phone system for a Nortel SL1 (more names from the past). The entire industry was embarking on big technological changes, with paper lists and hand-written forms being replaced by computers. In '88, I think, we had only moved to Intel 286 PCs the year prior.
Other changes included moving from handsets (the ones with the shoulder cradles) to headsets. As computerization made inroads we began to see a need for typing skills, long before keyboarding was thought of and in '88 it began to show up on our new hire applications. In '88 we also implemented our first IVR system and used it to deliver a "joke of the day" phone number that supported the launch of Moosehead beer in Ontario. In previous years we had employed endless loop cassette tapes to deliver programmes such as the Santa Claus Hotline for Canada Post.
There were no sales force automation (SFA) software or customer relationship management (CRM) platforms back then. There were no predictive dialers in place, so all outbound calls had to be manually dialled. There was no voice mail and very few answering machines so even though the process was manual the completion rates were significantly higher than we see today. There was also no Internet, no cloud and no interactive web chat. Cell phones had only been introduced three years earlier in Canada, so few people had one. And those that did, used them only for phone calls as there was no SMS/text capabilities.
Yes, it was the dark ages. But we did have Direct Marketing News (DMN) and in each issue we could read about industry news for direct marketing and telemarketing, or call centres or contact centres. In the pages of the magazine we could see all the industry technological and operational changes unfold before our eyes.
Having journeyed down memory lane, I retract my earlier comment…it was eons ago and feels like it too. But no industry remains static. As we look to a future with chatbots, artificial intelligence (AI), intelligent virtual agents and virtual assistants that increasingly automates simple and easy tasks, and to a shifting focus toward the Customer Experience, we can watch the contact centre worker become the knowledge worker. One who solves complex problems and resolves customer issues, because complex is all that is left once all of the simple, transactional and easy tasks are automated. And I am sure we will have DMN, which has become DM Magazine, along for the journey, informing, sharing and keeping us connected to this industry for another 30 years.
Colin Taylor is CEO and chief chaos officer, The Taylor Reach Group (www.thetaylorreachgroup.com).