Three decades! Time flies when we are having fun! Congrats from Jan Kestle.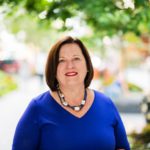 For three decades DM Magazine has been the voice of our evolving industry. Spanning the eras from direct mail to today's evidence-driven decision making, the journal has provided news, thought leadership and examples of best practice for marketers and analysts alike. Moving with the times, Lloydmedia, its publisher has added a digital version, produced topic-related journals and hosted conferences for practitioners to share views and experiences.
I personally salute the work spearheaded by Steve and later supported by Mark and his team. From my days at Compusearch, through the start-up and growth of Environics Analytics, we have supported DM Magazine as an advertiser and contributor. There is no other publication in Canada that focuses on the range of relevant issues and offers expertise provided by industry leading experts while commanding a diverse audience from a variety of industries.
Looking back over the years, DM Magazine was the platform through which PSYTE and MarketMath were launched by Compusearch in the '90s, Environics Analytics' PRIZM and ENVISION in the 2000s and, most recently, Mobility Analytics and CannabisInsights: truly analytics products for a new era.
Congratulations to the entire DM Magazine team on this anniversary. Thank you for being there for our industry.
We at Environics Analytics look forward to continuing to work together for another 30 years!
Thank you and very best regards,
Jan