TORONTO–The Canadian Marketing Association (CMA) today made public the CMA Guide to Transparency for Consumers, noting that measures outlined in the Guide enable organizations to effectively address findings in the survey released last week by the Office of the Privacy Commissioner (OPC)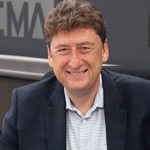 "There has been a high level of interest in this guide since we released it to our members in January," stated John Wiltshire, CMA president and CEO. "It is important to share this information with all Canadian marketers so that they can make it easier for consumers not only to know more about how their personal information is being used, but also to have more choice and control."
The CMA Guide on Transparency for Consumers was developed by leading Chief Privacy Officers in Canada, and informed by two research studies issued by the CMA last year.
The CMA research found that Canadians were split on whether responsibility for their data security rests with individuals (40 per cent) or a combination of individuals, government and brands/organizations working together (40 per cent). Few wanted to rely solely on government institutions (8 per cent) or brands (5 per cent) to safeguard personal data.
"Consumers have told us that they want organizations to work with consumers and with government, to protect their privacy," Wiltshire noted. "We will continue to collaborate with government and other stakeholders to contribute to a balanced environment where consumers are respected and businesses can thrive.
The CMA's Transparency Framework is built on three pillars:
Information is layered so that consumers can choose the level of detail that suits them, and receive information in smaller amounts, as it is needed.
Information is tailored to the medium and the audience, such as a succinct user-friendly "privacy label" that can easily be read on a small screen.
The approach reflects the shared roles of individuals, organizations and regulators.
Organizations can select from the approaches outlined in the CMA Guide to Transparency for Consumers to develop consumer information on their privacy practices that is suited to their business model and consumers' preferences.
The CMA issued two research studies in 2018:
Data Privacy – What the Canadian consumer really thinks found that 75% of Canadians are willing to share personal data in order to receive benefits, as long as the data is properly protected.
Attitudes towards Data Privacy and Transparency, conducted by Environics Research–provides detailed information about the kind of information that consumers want to have about how their personal information is being processed.
The CMA is the voice of the marketing profession in Canada. With more than 400 members, we represent leaders across the corporate, not-for-profit, public, post-secondary and health sectors. We provide a forum for members to engage in thought-leadership discussions, participate in professional development offerings and contribute to an environment where consumers are protected and businesses can thrive. We act as the primary advocate for marketing with governments, regulators and other stakeholders. Our Chartered Marketer (CM) designation ensures that marketing professionals are highly qualified and up-to-date with best practices. We champion self-regulatory standards, including a mandatory Code of Ethics and Standards of Practice and a series of guides to help marketers keep current and maintain high standards of professional conduct. Our members make a significant contribution to the economy through the sale of goods and services, investments in media and new marketing technologies, and by providing significant employment opportunities for Canadians.