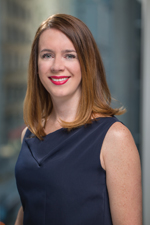 By Janine Allen
For business-to-business (B2B) marketers challenged with leading their organizations through the advancements of modern marketing, it can be overwhelming to connect the dots between technological possibilities and strategic and actionable ideas.
To help navigate through these complexities, the Canadian Marketing Association (CMA) hosted a highly anticipated CMAb2b event on April 10, 2019 to provide insights into the latest trends, technology tools and best practices. I caught up with key thought leaders from the event to discuss B2B marketing challenges and to highlight opportunities and learnings for attendees.
Organizational collaboration for meaningful impact
A key challenge for B2B marketers is the alignment of sales and marketing teams. Obstacles to communication within these departments include increased competition, undervaluing other departments and working out of sync.
Andrew Au, cofounder and president of Intercept Group North America has seen meaningful collaboration between these groups lead to better financial results and added value for both the customer and the business. Au believes that it is imperative for marketing and sales teams be in constant communication. "Stronger cohesion within workflows must exist to ensure greater transparency surrounding business priorities and budgets to deliver meaningful impact," said Au. "Transparency is critical in fostering strong client-agency partnerships."
Customer journey importance
Customers are the cornerstone to the success of any business. Marketers need to listen to their needs rather than shower them with fast sales and empty promises.
Conversational marketing is a great way to build relationships and engagement with customers by creating authentic experiences by understanding what your customers want, not only in days, but in minutes. Jared Fuller, senior director, partnerships for Drift, believes that buyers have all the control in the sales process and that it is the company's duty to create experiences that are personalized, relevant and meaningful through conversations in order to engage them meaningfully. According to Fuller, "Companies have to map conversations to the buyer's journey now, not later. That's the power of conversational marketing."
The importance of the customer experience (CX) is extremely important to those trying to reach small business owners (SBOs), who are passionate and wildly optimistic about their work and tend to be an emotional buying group.
According to Miki Velemirovich, president of The Cargo Agency, a company dedicated to helping big brands connect with small businesses, "SBOs are often misunderstood and neglected by big brands and simply put, they are underserved." Velemirovich noted that success for big brands looking to market to small business includes taking the time to listen and provide a personal approach: "For small business owners, their business is their life."
Advanced marketing measurement tools
Being a successful B2B marketer means keeping up with the frenzy of new technological advances. However, the key is to find the right tools and solutions to meet the right objectives. Adobe's acquisition of Marketo, when combined with Ad Cloud, provides new opportunities to efficiently activate their data across paid media and holistically measure the attribution across all online and offline channels.
According to James Hannah, group director, advertising cloud at Adobe, organizational silos remains a challenge to creating a unified strategy and process to drive success.
"Marketers and agencies need to embrace the technology that enables them to plan, measure and optimize across all screens and all formats, resulting in a comprehensive campaign overview of performance," said Hannah.
Success in B2B marketing will require a laser focus on delivering an exceptional CX, a renewed dedication to increasing organization collaboration and investing in the right tools for your business. The customer, now more than ever, is seeking a personalized and memorable brand experience that resonates with them and will boost their position in the marketplace. With the dedication to innovation, continuous learning and impactful programming evident at CMAb2b, this is a promise Canada's marketers are well-positioned to deliver.
Janine Allen is a CMA B2B Council member (www.the-cma.org) and senior vice president, general manager and partner at Kaiser Lachance Communications.