By Blair Pleasant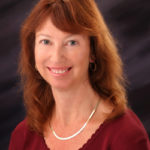 While more companies are focusing on the customer experience, the need to also focus on the agent experience is just as great as the agent experience directly impacts the customer experience.
Why engagement matters
Contact centre agents are the customer-facing employees, therefore agent engagement must be a priority. Engaged agents are more likely to build stronger relationships with customers, helping their employers increase sales and profitability. They strive for greater success and are motivated in their jobs and for the organizations. From a revenue perspective, engaged agents are more likely to have longer and better customer interactions and find more upsell and cross-sell opportunities.
It should be no surprise that companies with higher employee engagement levels have better operational, organizational and financial outcomes. They have lower absenteeism and turnover rates, thus reducing the costs associated with hiring and training new workers, as well as decreased performance gaps caused by frequently bringing new staff up to speed.
However, most employees are not engaged. According to a study by Dale Carnegie and MSW Research only 29% of the workforce is engaged, while 45% is not and 26% is actively disengaged1. Businesses know that engagement is important, but they don't always take the necessary actions. For example, an International Customer Management Institute (ICMI) study found that 89% of companies ranked employee engagement as an important priority, but only one quarter of them consider their agents to be extremely engaged2.
Improving agent engagement
There are many ways to increase agent engagement, and most are quite simple to implement. The key is motivating and empowering workers to provide a higher level of customer care. Here's a sampling of how you can help drive agent engagement.
Information empowerment
To be successful, agents need as much information as possible about the customers, with visibility into customers' histories with the company and past interactions and be equipped to help customers by:
–Augmenting traditional tools like screen pop and CRM integration with customer journey information;
–Being provided with dashboards or user interfaces that gives them holistic and single views of customers; and
–Having FAQs, knowledge bases and even artificial intelligence (AI) bots to quickly answer customers' questions.
Recognition and rewards
Reward and recognize agents in ways that inspire them and drive continuous improvement. Providing incentives motivates agents to do their best. Rewards can range from gift cards to monthly pizza parties for top performers. Praise can go a long way: a shout out over social media, contact centre wallboards or agent dashboards lets the agents know that their work is appreciated.
Competition breeds success
Gamification encourages healthy competition. Agents are motivated to push themselves harder to get improved results by identifying not only how they're doing, but how they're doing compared with other agents on their team or in their organizations. Earning badges and trophies for performance in various competitions helps agents stay motivated, while having some fun.
Get creative when using gamification. For example, apply points to activities such as taking calls, and give rewards when agents resolve customers' problems on the first calls or when customer satisfaction scores increase.
Coaching and training
When agents see how much the organization has invested in and values their development, they become highly engaged and more motivated to take care of customers. Providing coaching and training on a regular basis and investing in next-generation coaching tools helps ensure that agents are equipped to handle customers' needs.
A supportive corporate culture
It's important to look beyond the technology to the role that corporate culture plays. Employee engagement as a corporate value needs to come from the top and should be demonstrated in various ways:
–Create a culture where employees feel comfortable initiating conversations and listening to customers instead of just answering questions as fast as possible;
–Trust your agents to do the right things and give them the freedom to use their best judgment and not always read from scripts and keep calls short; and
–Change your metrics and key performance indicators to those that value and emphasize agent engagement and empowerment. To that end, rather than focusing on length of calls, look at the outcomes and results of the interactions.
Agents who are motivated, engaged and empowered are happier and more satisfied with their jobs and will provide better customer care. With an abundance of tools and technologies to help provide agents with the information they need to better serve customers, organizations can meet those goals.
Blair Pleasant is president and principal analyst, COMMfusion (www.commfusion.com), an independent industry analyst and consulting firm, focusing on unified communications, collaboration, customer engagement, contact centre and social media. Blair can be reached at bpleasant@commfusion.com.
1 Dale Carnegie, "Let's Become Human Again", online training course, https://www.dalecarnegie.com/en/courses/lets-become-human-again-san-antonio-classroom
2 ICMI, "Trend Report: Improving Employee Engagement in the Contact Center", white paper, June 14, 2016.