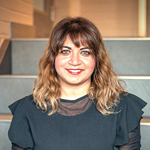 By Amrita Gurney
Whether they are revelling in the majesty of Lake Louise, the shininess of the latest tech gadget or the craziest new burger in town, Canadians enjoy capturing and sharing photos and videos of their experiences across social media. Perhaps this is unsurprising given that in 2018 there were approximately 25.3 million social network users in Canada1.
What may be surprising is the fact that user generated content (UGC) is now preferred by consumers, outperforming stock images when it comes to conversion and cost. In fact, UGC is shown to result in 25% higher ad performance, a 29% increase in web conversions2 and a 28% increase in brand engagement when it is incorporated in marketing materials3. UGC is also 20% more influential among Millennials than other media types4.
A key contributor to this trend is that people trust the opinions of others above all other sources. Recommendations or word of mouth are the most trusted source of information for Canadians (76%), with trust in company-owned content and advertising trailing behind at 43% and 45% respectively5.
Marketers leveraging UGC in their outreach are seeing impressive results. There are several reasons why.
UGC is everywhere
With Insta-worthy goals and impressive cameras on every smartphone, UGC has evolved from blurry selfies into the realm of amateur photography. With approximately 2.2 billion people using Facebook, Instagram, WhatsApp or Messenger every day6, consumer brands have a treasure trove of high-quality images right at their fingertips: captured by their own customers and shared on social media at a volume unmatched by any marketing team. Tapping into this wealth of visual content enable marketing teams to push out fresh, frequent and effective content on limited budgets.
UGC differentiates the brand
Your brand needs to stand out in the minds of current and prospective customers. Whether your brand identity is all about customer service, luxury or being on-trend, UGC can capture what your customers actually experience when they use your product or service: the things that make your brand unique and appealing to your target market. Canadian travel and fashion brands are currently leading the way in using UGC to reinforce brand image.
UGC is more authentic
People are becoming immune to stock photos of perfect, homogeneous models acting like they're having fun. UGC is a great counterpart for marketers to consider as it shows real customers enjoying a product, service or experience in a genuine, real-time and unfiltered way. And with UGC, people of all backgrounds, shapes, sizes and families are represented: resulting in authentic visual content that feels more like native social media content than advertising.
With a goal to attract global tourists, authenticity and diversity are key to Hornblower Niagara Cruises' marketing strategy. Prior to 2017, Hornblower was spending $10,000 annually to produce visual marketing: hiring models to represent many ethnicities. Yet the resulting images never captured the awe of global tourists seeing "the Falls" for the first time.
In May 2017, Hornblower started using UGC in its marketing: requesting permission to share or repurpose tourists' images. Based on the success of this approach (and a cue from Niagara Falls Tourism), Hornblower soon found a visual content marketing partner to automate UGC sourcing and permissions. Over time, it amassed 14,000-plus diverse visuals in their UGC library, leading to new advertising opportunities in foreign markets. 2018 saw Hornblower welcome 2.3 million visitors, far surpassing previous attendance records.
UGC engages your customers
Unlike stock images, UGC lets brands actively engage with their customers, first by requesting permission to repurpose UGC and then by making those customers proud by sharing their visual content with a target audience. This results in fresh, real-time visual content that puts customers at the centre of your marketing campaigns. Over time, these interactions can turn one-time buyers into loyal customers.
Some brands go a step further; encouraging customers to generate UGC. Nelson & Kootenay Lakes Tourism, a destination marketing organization (DMO) promoting a diverse range of activities and hobbies, encourages visitors to tag UGC with the hashtag #FindingAwesome. They entice them through photo and video contests and by featuring UGC on a cool microsite. This stretches the DMO's budget and successfully reaches their target psychographic of "free spirits and well-rounded squares".
Getting started
If you're unsure how to leverage UGC to support your brand's marketing goals, start by incorporating UGC into your existing outreach.
First, try sharing some of the photos and videos captured by your customers on your Instagram or Facebook account. Gain permission by leaving a comment asking if you can re-share the photo on your own feed. Ensure you give people a specific way to say "yes"! You can also repost customers' Instagram stories to your own story if they tag you. Edit their posts a little by adding stickers and text before you share them with your own followers.
Second, once you've started to see the results of using UGC on social media, consider repurposing it in other marketing materials. Whether brochures, billboards or your web site: the sky's the limit when it comes to UGC!
Amrita Gurney is vice president of marketing at CrowdRiff (https://crowdriff.com/) a visual content marketing software company that works with over 700 digital and social teams at travel and hospitality brands.
1 J. Clement, "Number of Social Network Users in Canada from 2017 to 2023", Statista, 2019.
2 2. Irfan Ahmad, "What Brands Need To Know To Close The Gap With Consumers On User Generated Content", Digital Information World, infographic, May 20, 2016.
3 "Comscore Study Finds Professionally-Produced Video Content And User-Generated Product Videos Exhibit Strong Synergy in Driving Sales Effectiveness". Comscore, press release, March 28, 2012.
4 Louis Foong, "Millennials Love User-Generated Content", Business2Community, infographic, March 29, 2016.
5 Proof, "Canada is Seeing Cracks in the Foundation of Trust", report, Proof Company Info., 2019.
6 Facebook, Newsroom, 2019.