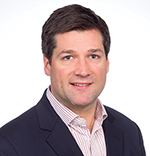 By Gregor Barry
With every new year comes new resolutions intended to shape how we will live, work and interact with others — but this isn't an ordinary year.
The ongoing COVID-19 pandemic has upended people's lives, inspiring unique and rapidly changing consumer attitudes and expectations that brands must satisfy in order to secure business and future loyalty. However, fulfilling customer needs alone has never been enough to make a company stand out. What really sets businesses apart is the customer experience (CX) at large.
With so much at stake, it should come as no surprise that we're experiencing a total Experience Renaissance — one where CX is transcending beyond tradition to become a north star for the entire enterprise and the entire C-suite. Companies striving to lead in 2021 and beyond will need to focus both their workforce and business strategy on one common goal — operating as a Business of Experience (BX). This new holistic approach to boosting business through CX is already making real impact, as recent research from Accenture Interactive has shown BX companies were more likely than their CX-oriented peers to grow year-on-year profitability by at least six times in the past one, three, five and seven years.
Experience is paramount — for both success and survival
BX bands together a new category of emerging business leaders that are reimagining and expanding their view of existing touch points to elevate experiences. The imperative to be experience-led has only been strengthened as a result of COVID-19 and technological breakthroughs — many of which have been accelerated by the pandemic. Every single experience is being revisited and redefined, with little room for error.
Many of us now approach life differently, working exclusively from home, meeting with friends and family virtually, or receiving goods via curbside pickup and delivery — and it's crucial to consider that many of these new behaviours may be here to stay. Accenture research suggests around 80 percent of consumers who increased their digital usage of a variety of channels during the pandemic expect to sustain these levels moving forward. Leading businesses are already responding accordingly — 77 percent of CEOs say they will have to fundamentally change the way they interact and engage with their customers to drive business growth.
More than ever, experiences must be time-sensitive, purposeful and adaptable and help consumers solve problems and answer questions. Businesses that miss the mark risk losing key opportunities to become indispensable parts of their customers' lives and safeguard revenue and relevance. BX is not just about helping companies stay competitive; it's also ensuring they survive the constant flux and flow of government restrictions, economic instability and — perhaps most importantly — gold standards set by their customers around safety, convenience and overall experience.
Four winning ways to activate the power of BX
To begin unlocking the full promise of BX, businesses across all sectors can take four simple actions to help orient their whole organization — from the C-suite through to HR and supply chain — around creating extraordinary experiences.
1. Obsess about customer needs – and use that as a compass.
Becoming a BX leader starts with uncovering consumers' unmet needs through investments in data and consumer insights. By taking a broad approach to data collection and exploring the context that informs their customers' lives and choices, businesses can pave a clear path forward with better trend forecasting and tracking capabilities.
Leading companies are also twice as likely as others (55 percent versus 26 percent) to say they can translate customer data into actions across every function of the business. To maximize impact, these actions should connect to the brand purpose. There is great demand for companies to stand for something greater than the products and services they sell. In fact, Accenture's research shows the leading 20 percent of companies are most likely to be establishing and managing brand promises that connect directly to customer experiences.
McDonald's recently acknowledged its customers' needs were constantly changing due to the pandemic and a multitude of other factors, alongside a demand for the company to demonstrate responsible values related to the environment and diversity. The chain has since announced an "Accelerating the Arches" initiative and "Serving Here" campaign aimed at beefing up its drive-thru, delivery and digital efforts with tailored marketing to provide the best possible experience.
2. Make experience innovation an everyday habit.
Understanding your customer is a long-term commitment, but it's also the key to being able to innovate at scale and create a true culture of experience. How fast and fully you can help your customer achieve their biggest goals and, subsequently, experience their greatest outcomes determines your value-add for customers and your return on investment.
More than half of leading companies (53 percent) say their customers expect them to continuously innovate with more relevant products, services and experiences to meet their needs at any given moment, versus just 31 percent of their peers. Fortunately for brands in every sector, knowing your customer, coupled with continuously seeking new ways to innovate around experience, can uncover exciting opportunities — including being able to instill new desires in your target audience and expand your customer base.
3. Expand the experience agenda across the organization.
Thanks to BX, companies can say goodbye to siloes once and for all. Businesses must flip the focus from engaging their customers at individual touch points to rethinking the entire customer journey ahead in new and exciting ways — and from the perspective of every department. A company-wide mandate ensures BX sustains momentum and drives results, and BX leaders are 53 percent more likely to hold this collaborative mindset.
Through this cohesive and customer-obsessed lens, companies can start to dream big and reimagine complete industries. Think about shopping in the digital age, with virtual runways or showrooms for in-person and online clothing retailers alongside frictionless delivery and return processes. Additionally, consider what streaming giant Netflix has successfully done through revolutionizing, and effectively owning, the business of home entertainment. These initiatives aren't just to the credit of the company CMO or COO. Experience is quickly becoming everyone's business, with great success.
4. Sync the tech, data and human agendas.
A majority of companies (74 percent) say they are rethinking their processes and operating models to be more resilient in the post-pandemic landscape. To advance their progress, 61 percent of leading companies have figured out which technology platforms they need to leverage in order to remain relevant with customers and competitive in the market, compared to just 27 percent of CX businesses. But maximizing the success of experience relies on more than just the latest and greatest platforms.
Businesses should strive for agile technology infrastructure, with cloud as the foundation, to link people and data together in newer, faster and more creative ways. With the savings cloud architecture unlocks, and by once again combining the best of the best emerging technologies and manpower, businesses can reinvest in data, powered by AI, to unlock performance, pattern recognition and additional efficiencies around experience goals.
The emergence of BX ultimately presents a once-in-a-generation opportunity to reinvent the way companies work and the way their customers experience them. It's a significant mindset shift — and one that will need to be taken on by every team within an organization in order to realize maximum potential — but it's also a much-needed push that will allow every company to ignite growth and deliver for their customers, their businesses and their people at this critical time.
Gregor Barry is Managing Director and Accenture Interactive Lead – Canada.