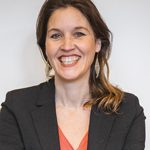 By Crista-Lea Kirk
E-E-A-T. When it comes to SEO, few acronyms are as important as this one. E-E-A-T is one of Google's most important ranking factors, influencing a major chunk of organic search results. When done correctly you will reap the benefits from your digital marketing efforts and allow Google to further refine the search intent to connect to correct and valid information online. But how can E-E-A-T improve my Google search rankings and build my website traffic? In this article, I'll explain what it means and why it's so important for SEO.
What does E-E-A-T stand for?
E-E-A-T stands for "Experience, Expertise, Authority, and Trust." It's a framework that Google uses to measure the quality of your website. This means that if you want to stay on Google's good side and rank highly in search results, you need to make sure your site has E-E-A-T.
Experience
This aspect of E-E-A-T refers to how long you have been in business and whether or not you have an established reputation online. It also includes other factors such as having a good track record with customers and providing good customer service.
Expertise
Expertise is one of the most important factors in Google's E-E-A-T equation because it helps determine whether or not visitors will find your content useful or interesting. If visitors can quickly scan through your content and find relevant information that answers their questions, they'll be more likely to stay on your site longer which leads to higher conversion rates.
Authority
Authority refers to the level of confidence people place in your brand or website as being credible and authoritative when it comes to specific topics. The more authority you have on a particular topic, the more likely you are to rank at the top of Google's search results pages (SERPs). That's why it's important that you build authority backlinks from websites with high domain authority.
Trust
Trust (or lack thereof) plays a huge role in search rankings, too. It's not enough for a website to have great content and an excellent reputation; it has to also be able to maintain that reputation over time. If Google sees that users are leaving your site because of bad reviews or low ratings, it can hurt your search rankings and make it harder for you to reach new customers.
So, if you want your website to rank highly in search engines like Google, then you need to develop high levels of E-E-A-T soon.
Why is the E-E-A-T important?
The E-E-A-T is a framework that helps you to understand how to build your website, and it's especially important for SEO because it allows you to create a site that works well for users and search engines.
Ultimately, E-E-A-T will help you to understand your business goals, the audience you want to reach, how you will reach them, and what you will do for each of those people.
This is exactly what SEO is all about!
SEO is more than just keywords and links. It's about understanding your audience and using that knowledge to create content that resonates with them. The better you know your customers and clients, the easier it is to write content they'll love—which means more traffic and better rankings.
What are the benefits of E-E-A-T?
There are many benefits of using E-E-A-T for SEO:
Increases traffic. If you provide valuable information to your readers, then they will want to share this information with others. This means that they will link back to your website or blog post through their own websites and blogs.
Boosts search engine rankings. The more links that point toward your site, the higher you will rank in search engines. This is because Google wants users to find what they need quickly and easily when they do a search on their site. For Google to continue to stay relevant and dominate browser preference, they need to ensure that the search intent meets a high-quality reputable website that will answer the query correctly. When Google can see that many people have linked back to one particular site or blog post, then they know this must be good quality content that needs highlighting on their results pages.
Builds trust. E-E-A-T helps you build trust with users by showing them that you have done research into their needs and wants before creating a product or service around them. You can also build trust by providing information on topics they find interesting or useful and providing accurate information on topics they may have questions about.
Increases brand awareness. Taking the time to create content that users find useful and interesting will help you rank better in search engines. In addition, it will encourage users to share that content on social media or link to it from their own websites, which increases your visibility online.
Creates better content. When you're writing about a topic that interests you, it's easier to come up with ideas for new articles and topics for your website. You'll also be able to create more in-depth content that adds value for your readers. And because the information will be more relevant, people are more likely to visit and share it with others.
The bottom line? E-E-A-T is a way of thinking about the user experience of content. You want users to enjoy interacting with everything you create, and if they enjoy it, then they'll be more likely to share it—and that's how you get the traffic you want. By using E-E-A-T to improve your own website and learning more about what this format means, you can have a big impact in getting more traffic and qualified searches to your website from Google.
Crista-lea Kirk has over 16 years of digital marketing experience. Considered an SEO specialist in the digital marketing industry. Crista-lea is an advisor on Google Ads and SEO strategies for North American and global businesses. She is also founder of the Kal Marketing Agency.