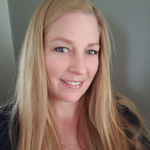 By Christina Summers
The TV streaming landscape is evolving rapidly each day. From the rise in ad-supported TV (AVOD), and the growth in free-ad-supported TV (FAST), to name a few, advertisers and marketers have an opportunity to reach their customers in new and innovative ways. Especially considering that the majority of Canadian internet users (75 percent, according to Roku's annual Video on Demand (VOD) Evolution study) are now TV streamers, with ad-supported TV streamers increasing exponentially (59 percent watching in the last year compared to 42 per cent in the previous year, according to it the same survey), and 63 percent of TV streamers planning to watch ad-supported TV streaming in the year ahead.
So, what should Canadian advertisers and marketers be thinking about when looking at where to best allocate their ad spend dollars, and how to best deploy creative? Roku's Christina Summers, Head of Advertising in Canada for Roku, breaks down some key considerations and highlights top trends from Roku's latest TV streaming study that advertisers need to be considering.
The rise of the "FlexiVOD" and its role in gaining audience engagement
Over half (58 percent) of TV streamers feel as though they have less disposable income than before, which has likely played a big role in the emergence of the "FlexiVOD" – TV streamers who frequently make changes to their streaming services, like switching services to watch their favourite show, cancelling subscriptions, etc. While this trend emerged as a key insight in last year's study, it has remained prevalent in 2024 as 48 per cent of Canadian streamers have either made changes to their streaming services in the past 12 months or plan to make changes in the year ahead.
For advertisers, this means that having an omnichannel approach to TV streaming investments is more important than ever. From a creative standpoint, advertisers should also be exploring and testing different types of ad formats (i.e., interactive video, home screen placements, etc.) and seeing what resonates best with their target audiences. Insights gleaned from this practice are extremely helpful to inform future investments and creative pivots that might need to be made.
What types of ads are resonating best?
According to our study, not only are TV streamers significantly more responsive than non-streamers to ads (70 percent vs. 54 percent), they're also more likely to visit a brand's website/online store/app after seeing a TV ad (38 percent), search online for more information on a product (36 per cent), and place items in an online basket to buy later (25 percent), all while still watching TV.
For advertisers, this means that the way in which a call-to-action (CTA) is presented can have a big impact on engagement from streamers. The Roku remote, which allows the viewer to take an immediate action following an interactive ad format they've viewed, is a great example of this.
Getting the most ROI
Measure, measure, measure. The benefit of TV streaming is that it enables advertisers to gain insights at the first-party level that they often can't glean from other channels. Not only that, but targeting can be much more specific, which enables greater reach beyond traditional TV broadcasting. Typical ROI of the right targeting and approach often yields as much as 50 percent+ of improved consideration, or almost all (98.5 percent) video completion rates.
TV streaming opens a world of opportunities for advertisers, and those focused on how to best integrate streaming into their holistic strategies are likely to reap its benefits now, and in the future.
Christina Summers is Head of Advertising in Canada for Roku. To learn more about advertising with Roku, or to download the study, visit: https://advertising.roku.com/resources/en-ca/guides-reports.