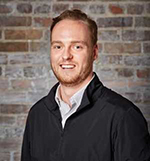 By Adam Seaborn
It's no secret that during an economic downturn, business will be faced with choices of where to cut spending and allocate resources. Decreasing your advertising spend should be your very last resort.
The short-term cost saving of cutting advertising spend will have long term effects that both damage your brand and sales for years to come. Analysis by Kantar media shows that in the TV ad domain, long periods of time off the airwaves hurt brand strength, brand loyalty and sales. It can take years to recover from a lack of exposure on TV. Brands that are consistent TV advertisers and then take up to 6 months off will likely see a 5-10 percent decline in brand equity and it can be impossible to regain that market share. This is even more true for Direct Response TV (DRTV) advertisers who know the value of each and every spot on air.
Companies should look at this moment in time not as a challenge but an opportunity to double down on DRTV as an ad platform and continue to spend on advertising. With governments calling for workers to work from home and practice social distancing, it's no doubt that TV viewership will be heightened as workers adjust to a different daily routine. Decreased visits to retail chains will also mean an increase in e-commerce business, direct and Amazon sales.
The power of DRTV to reach those audiences should not be underestimated. Look at a brand like Navage Nasal Care, a leading manufacturer and distributor of saline nasal irrigation products that uses DRTV as a core pillar of its business. Running DRTV spots in low demand periods, brands like Navage and others can take advantage of increased bonus airtime, decreased CPMs and overall lower cost per customer acquisition. Navage is now a category leader in volume and sales in the nasal products industry. It has manufactured more than 50,000,000 SaltPod® capsules per year and late last year sold its one millionth nose cleaner. This category dominance can be attributed to a direct selling approach and long-term commitment to DRTV as a core strategy for growth.
DRTV has the added benefit of being a direct selling platform while building brand recognition and helping top of the funnel growth for digital conversion. Customers who search for brands after seeing a DRTV spot and don't instantly purchase are still valuable as digital retargeting can help drive them down the funnel and covert a prospect to sale over time.
So, what are best practices for an integrated DRTV campaign? You need three key pillars to build your campaign around
1. Know your audience
When running a brand response campaign, advertisers may wish to use a broad spectrum of targeting, and appeal to the nation as a whole. While this may seem like a plausible idea in theory, it is better to define a few personas the campaign is aiming to appeal to. Analyze things like general income, access to a device, general interests that relate to your brand to build a better picture of who you should really be after. Media buyers make use of that information in order to make their decisions, so the closer you can define your ideal viewer, the better your chances are at reaching them.
2. Perfect your creative
More than ever, the stakes for a brand response campaign are high. Viewers will not engage with just any spot they find on TV; they now react especially well to brands who appeal to social issues and human values, so that is worth making a note of. In order to resonate with these people, you must ensure that as a brand response campaign centered around building brand awareness and identity, your creative communicates exactly that, by choosing a social issue or a human value that aligns with your company. Most importantly, make sure your TV and digital media are cohesive and work in unison. This is done through ensuring that creatives on each medium are aligned in terms of design, and video ads you choose to run online be a shorter snippet of your TV spot, or reference it in some way.
3. Wait and optimize
All of us are hoping that we launch a DR campaign and at the end of the first month we are blown away with results and see huge returns on our investment. The reality is that this is rarely the case. The brands that excel in DRTV adverting are patient and ensure they analyze the success of the TV campaign in terms of their chosen Key Performance Indicators that relate to branding and brand response. These include brand recall, ad recall, viewing time and of course sales. It often takes a spot a number of weeks in the market before significant returns are realized and the media buyers are able to properly target the best audience and find efficiency.
In 2020, every campaign should be fully integrated and ensure that customers who initially are introduced to a product via DRTV are able to find, engage and transact with that product online. The brands that can marry the two, remain on TV during the tough times and tell their compelling story, will ultimately win the day.
Adam Seaborn, Director of Sales and Media Operations, Kingstar Media.
Canada vs. the US for DRTV
We often like to think of Canada and the US as identical markets, with the same brands, consumer habits and overall approach to purchase decisions. While Canada and the US do share the largest border in the world and most cultural norms, there are key differences when running a DRTV campaign.
First, Canada is a market made up of large rural communities and just a few "major" metropolitan areas. Toronto (and the Greater Toronto Area) consist of a population of approximately 8 million people, when compared with our neighbours to the south, that would be the 4th largest market in North America. However, beyond Toronto, dense urban populations are scarce. Montreal is the second largest market, however 50 percent of the TV and content consumption happens in French as opposed to English and Vancouver is a distant 3rd with only around 3.5M people. When planning for DRTV, advertisers need to ensure they have creative in both English and French in order to access the Montreal and greater Quebec market. When considering DRTV in Canada, I would suggest breaking the country into two regions: English and French and targeting each as their own test market.
In the 2008 economic downturn we learned that another key differentiation from the US is that Canada's banks are robust and able to withstand a credit crunch during times of uncertainty. This means that when it comes to consumer confidence in borrowing and unsecured debt, Canadians are typically in a better financial situation than our American neighbours and likely to have more access to disposable income for product purchase. Canada can be an excellent place to launch a DRTV product and get a low-cost beta test on results and creative or offer tweaks that might help conversion.