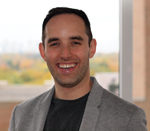 By Jon Davids
In a recent survey of marketers on the tools and tactics they plan to adopt in 2019, influencer marketing ranked fourth on the list, with 48% of marketers saying they planned to adopt the strategy in the next 12 months1. As someone who has been in the influencer business for six years, I can say that I've heard this refrain over and over: "influencer marketing is the next big thing".
The fact is, influencer marketing has been exploding since the start of the decade and shows no signs of slowing down. And it's increasing in popularity at a faster clip than ever.
As more and more brands invest billions of dollars2 in this growing vehicle, I want to lay out a playbook with best practices to maximize the likelihood of strong and sustained results for marketers.
The challenges
Before I get into the best practices, I'll highlight the common stumbling blocks that keep marketers from finding success.
1. Translating brand objectives in influencer executions. There is often a disconnect between what the brand manager expects and how they communicate that to the content creators and/or their representatives. This can manifest itself through little to no communication of brand objectives, competitive positioning and brand messaging. When these things are missing, an execution is likely to fall short.
2. Defining success. As an extension, brands are often at a loss for understanding and communicating what success looks like. Is it a ton of likes on Instagram? Is it retweets on Twitter? Is it purchases on the e-commerce channels? Or an awareness lift in a national brand survey?
3. Getting organizational buy-in. Convincing marketing executives who are steeped in traditional strategies to embrace a vehicle that is still largely misunderstood and unregulated can certainly be an uphill battle.
The winning playbook
Select influencers that are already aligned with your brand values
Influencer selection is typically the make-or-break moment of your campaign. But it goes deeper than just finding someone within your category. In most cases, the sponsored content which a creator develops for you is going to look and feel identical to 99% of the other stuff across their channel. For this reason, it's critical to identify influencers who are producing content that could easily integrate your brand. When you try to change an influencer for your campaign, you've set yourself up for failure.
Brief influencers appropriately
Bring your creators into the campaign with a thorough comprehensive brief delivered in a digestible format. That could be a one-page document, a short video, a PowerPoint or a phone call. Ensure your brief has a structure and checks the necessary boxes. Influicity has a number of resources to assist with properly briefing influencers. Bottom line is your brief must cover the objectives, brand messaging and what you expect from them in crystal clear terms.
Let influencers flex their creative muscles within your concepts
In many cases the brand will come up with a creative treatment and the influencers will make it their own. There is a clear art to making this work. There must be a balance between the framework you provide to the influencer and their ability to spice it up in their own style. The concept must have a firm template and a malleable centre that allows the influencers to flex their muscles appropriately.
Be crystal clear with deliverables, deadlines and diligence
Ensure that your influencers fully understand the project requirements they are agreeing to. The "3 Ds"—deliverables, deadlines and diligence—are critical. In other words, what exactly is the creator going to provide to you, on what timeline are they going to provide it and what are the nuts and bolts you expect?
The last "D" is also a reminder to the brand that it's on them to conduct a thorough vetting of the influencer, the depth of which could change from brand to brand. A local business might be fine with a cursory review of their social media channel while a financial institution may require a background check. At Influicity, we have conducted criminal background checks on influencers before onboarding them for a national brand campaign.
Focus on the right KPIs
The key performance indicators (KPIs) will vary greatly from brand to brand and even within each campaign. One common mistake is for the brand to focus on too many KPIs within a single campaign, and sometimes where one is at the expense of the other. For example, if your KPIs are to maximize awareness AND engagement, the first objective is actually working against the second. Achieving both within the same campaign would be tactically impossible.
When plotting out your objectives, ensure the KPIs are aligned with the campaign in every way. Does the timing make sense? Does the budget make sense? Do these influencers make sense? Setting the right KPIs and achieving them is a vital component to driving a sustainable and scalable influencer strategy for your brand.
Jon Davids is founder & CEO of Influicity (http://influicity.com) Instagram: @influicity
1 "B2B Tech Marketers' Planned Adoption of Trends in 2019", MarketingCharts, December 19, 2018.
2 Kevin Gallagher, "The Influencer Marketing Report: Research, strategy & platforms for leveraging social media influencers", Business Insider, September 24, 2018.