Data will power television's resurgence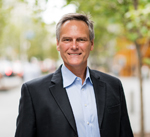 By Peter Boggs
One might think the days of cable television are numbered. Video consumption habits are changing as new digital competitors emerge. Cord-cutting is accelerating while those viewers who are still loyal to traditional television are recording shows and skipping commercials.
These are serious issues, but the industry hasn't rolled over. Now, the feeling from the floor of last December's Future TV Advertising Forum conference in London, United Kingdom, is that the industry is finally feeling the weight lift off its shoulders. My biggest takeaway from the conference is that television is on the verge of a revival and data is at the heart of the resurgence.
Despite the growth of digital media, no one can deny the power of television and its ability to help marketers raise brand awareness. Television is also one of the most efficient media channels when you consider the return on investment (ROI). As shown by Ebiquity, the total ROI efficiency in Europe is north £4 for every £1 spent on television, which is double the return marketers see from online video and almost every other channel1.
Democratizing TV for marketers
Large advertisers have always understood the power of television, but now broadcasters like SkyTV and Xandr, the new advertising and analytics behemoth created from AT&T and Warner Media, are finding ways to democratize the medium for a wider array of marketers.
SkyTV's approach provides one of the clearest examples of where the industry is heading. Instead of broadcasting the same ad to every viewer on the same channel, SkyTV can now target ads to different households the same way direct marketers send unaddressed letter mail to select neighbourhoods in their trade areas.
This new approach will mean viewers watching their local news on SkyTV in one neighbourhood might see ads for SUVs, while households a few blocks away might see spots for a new line of pickup trucks. This is based on custom data profiles built around specific characteristics that marketers and companies are trying to target.
To conduct this level of targeting, SkyTV uses privacy-compliant third party data to execute campaigns to more than 4,500 different segments that consider traits like consumer demographics, lifestyles and behaviours. Not only will this approach allow broadcasters to deliver ads that are more relevant to consumers, they can do it in a more cost-effective manner since they are targeting smaller segments of viewers.
What excites broadcasters the most about this new technology is that it will allow marketers to leverage data and target consumers with more compelling messages. This change, in turn, should help them place ads that consumers are likely to watch and result in greater sales. More importantly, this new approach will encourage companies that didn't think they could go into TV to do so in a more cost-effective way.
Marketers traditionally speak about TV as the top of the funnel, but we believe that, in time, TV will be able to deliver full-funnel performance. As such the types of ads will also change. When marketing to a mass audience, ads tend to be more focused on brand awareness and consideration, which reside near the top of the funnel. When ads can be targeted to specific neighbourhoods, marketers will be able to tailor their messages to include stronger calls to action, which will influence consumer preferences and purchase decisions.
Applications in Canada
Closer to home, key players in Canada are taking a data-first approach to their new platforms. Corus and Finecast are two of the early movers that are creating data-driven platforms to support Canadian marketers.
The inability to tap granular data to target audiences the same way digital channels can has been one of the biggest challenges for broadcasters, but Corus has developed its own solution. In brief, Corus has developed a new self-serve media-buying platform called Cynch, which represents a new way to buy TV.
Instead of surveying programme lineups and buying shows that they think will engage their desired audiences, Corus uses data to help marketers hone in on their companies' true target markets and identifies optimal ways to reach them. In essence, Cynch allows marketers to buy the audiences, not the shows.
To make it even easier for marketers, Cynch ties directly into Environics Analytics' popular PRIZM5 segmentation ecosystem. This will not only help create more consistency between broadcasters and advertisers, it will allow for more seamless executions, since advertisers will be able to reach desired targets without having to dilute their segment definitions.
In early 2019, watch for Finecast, a leading addressable TV company, to offer the power of television with the precision of digital, allowing advertisers to target viewers across multiple on demand, set top box and live streaming TV environments. Finecast, which is part of GroupM, will leverage Environics Analytics data to merge the consumer targeting desired of advertisers with the impact and quality of TV content.
While the innovations happening across the pond are still a way off from taking hold in Canada, companies would be wise to start preparing for the change now. These new technologies are coming on stream rapidly and, as we saw with companies that got an early start on using data to target their ads on digital platforms, the early adopters to targeted television will be the first to benefit from it.
Like all target marketing, this new model for television is powered by data. Increasingly, for speed and accuracy, the industry needs to adopt a common data currency and segmentation system.
In anticipation of the arrival of targeted television, agencies and advertisers should take this opportunity to adopt a data-driven approach to their marketing and model it down to the neighbourhood level to improve the way you target your television message.
Peter Boggs is a senior vice president and practice leader at Environics Analytics.
1 Ebiquity, "Thinkbox 'Profit Ability' results – TV ads create 71% of advertising-generated profit finds Ebiquity/Gain Theory study", press release, November 16, 2017.