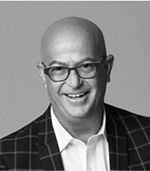 By Steve Levy
It seems that every few years the extent to which clients rely on their agencies swings back and forth. This is based on the desire to bring tasks and talent in house on the one hand, versus the need to shed head count/reduce fixed costs and rely on outside agencies/variable costs and specialist capabilities on the other hand.  This pendulum effect has been very clear since 2013 when just 38% of marketers told us that they had increased their reliance on ad agencies.  Reliance increased  to 53% in 2015, back down to 35% in 2018 and back up to 50% in 2019 and then there was COVID.  COVID was kind to some sectors and was not so kind to others including the advertising business.  In both 2020 and 2021 just 28% and 25% of Marketers respectively, told us that hey had increased their reliance on their ad agencies. So, what happened in 2022?  The pendulum swung back – 42% of marketers indicated an increased reliance on their agencies.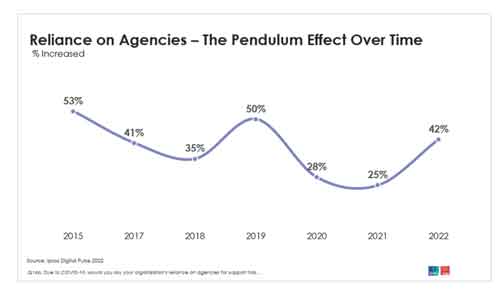 This bounce back was very clear for both Media and Creative agencies alike.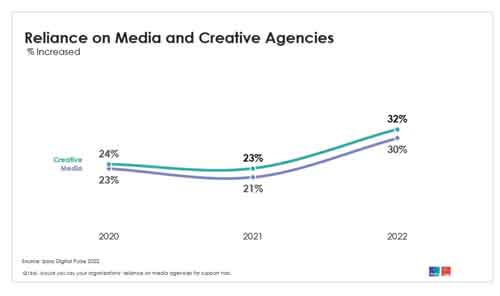 It continues to be the case that some marketers utilize a hybrid agency + in-house model while other marketers outsource entirely for some tactics.  For tactics that are either mature, core to one's business or confidential/sensitive (email marketing, Websites, SEM, SEO and Social) brands take these activities inhouse.  In contrast, tactics that are newer  and perhaps more innovative they tend to either operate a hybrid model (Branded content/Native Marketing, Influencer Marketing) or outsource the expertise entirely (Augmented Reality and Esports/Gaming).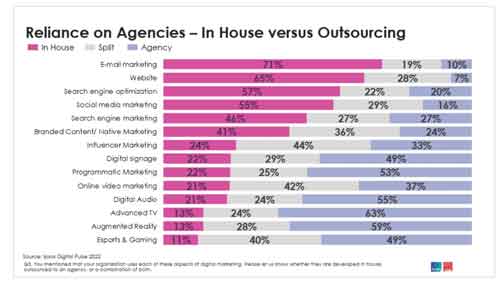 Regardless of the degree to which specific tactics are outsourced or kept in-house, most Marketers have faith in their Agencies Digital expertise.
To understand more about these changes and  many others from the 16th annual Digital Marketing Pulse Report produced by Ipsos and the Canadian Marketing Association, contact Steve.Levy@ipsos.com.  Without doubt this report continues to be the most comprehensive CANADIAN source of information of its kind.
The study uncovers shifts in  numerous digital tactics – from the most mature to those that are cutting edge. This deep assessment of the Canadian digital marketing landscape compares and contrasts levels of familiarity and usage of numerous tactics among client-side marketers and agencies. It gauges sentiment on the current and future state of digital marketing, and where appropriate integrates consumer perceptions.
About the author: Originally from the UK, Steve Levy has worked in Sales (Xerox UK) and Brand management (Mars UK) before getting into the research business- ACNielsen-Asia, NPD-Canada and Ipsos. Steve has been involved in the Marketing Industry in several roles – Canadian Marketing Association board member and judge for the Young Lions. For the past five years he has been a board member of the Earth Rangers Foundation. He is author of (among other things) the Most Influential Brand study – Globally, the Long Middle and for the past 16 year, The Digital Marketing Pulse. He continues to be a frequent public speaker