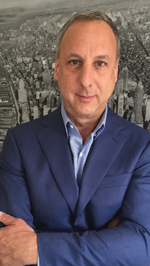 By Ted Guggenheim
Today, business is moving faster than ever. We live in an on-demand economy. Your customers can get whatever they want — a ride to the airport, the latest Avengers movie and even a date — with the apps on their phones.
With the world at their fingertips, customers expect instant service. Patience for waiting has all but disappeared, and your customers simply will not wait on hold, wait for representatives to respond to their emails and/or wait for solutions to their problems. Because it's a consumer's market, if you ask them to wait too often, they will simply move on to a different solution.
To respond to an eager customer base quickly — without losing the personal touch — businesses need to shift their communication strategy away from phone calls and even email and towards messaging-based outreach.
Think about it. You don't even call your friends and family anymore without sending a quick text to see if they're free to talk. So why rely on telephone outreach when it comes to customer service?
Text has quickly become the preferred form of communication for today's on-demand economy. It's why more than 90% of customers want to message with companies, according to a cited in an Inc. article. And why over text messages are responded to 60x faster than emails reports HubSpot.
Here's why your customer service team should start using texting today.
Move at the speed of today's customer.
Think back to the last time you had to wait for something. Maybe you were stuck in a traffic jam, or in line at Starbucks or waiting for a call back from a customer service rep. If you're like most people, these moments of waiting for something have become few and far between.
So, instead of wasting time in traffic, you might take a Lyft and get some work done during your commute. Or to combat that afternoon slump you'll order your latte ahead on the Starbucks app, so your drink is waiting for you, instead of the other way around.
And more and more, customer service teams follow the same model. They don't make their customers wait at all: they use text messaging and other messaging services to connect them with real people in real time.
Builds better customer relationships.
It's not just quick service your customers are looking for. The on-demand economy doesn't just bring anything to you quickly: it brings precisely what you are looking for. More and more, companies are moving away from a transactional mode of interaction — in which money is king, to a conversational mode of interaction — in which the relationships rule.
The hard fact is that customer personalization has become mission-critical for businesses. A third of customers recently surveyed by Accenture, published in its report, Put Your Trust in Hyper-Relevance, said they abandoned a business relationship because personalization was lacking. And according to a Forbes article written by customer service expert Shep Hyken, poor customer service is costing businesses more than $75 billion a year.
With this in mind, there are a few ways that text helps customer service teams build better relationships:
 Text meets customers where they are: on their phones and on the go;
 Text is instant, casual, friendly and easy to personalize, thus making it a natural tool for starting conversations; and
 Text has 10x the response rate over email and phone. A text-enabled communication strategy boosts your inbound and outbound conversion rates at all points throughout your contacts' journeys.
Texting makes phone touches more effective.
When phone calls are necessary, such as for delving into more in-depth issues, discussing complex options, text messaging helps you connect by phone more quickly and makes better use of your time once you do.
Here are some tips on how to make the most of the text-phone one-two punch:
1. Text-enable your business phone number. Allowing customers to text and call you at the same number takes the guesswork out of communicating with your customer service team and makes it easier to switch between text and voice calls. Plus, when you do text-enable your number, you'll likely find a backlog of messages from customers who have already been trying to text you!
2. Follow up on voicemails with quick texts. The majority of your contacts are not listening to their voicemails. With the popularity of voicemail-to-text features, voicemail is becoming more like text because that's what people prefer.
3. Schedule phone calls by text. If you've been having trouble getting a customer on the phone, text is an unobtrusive way to find the best time for a call. It can bypass lengthy rounds of phone tag, save your team's time and make your customers that much happier.
What we talk about when we're talking about customer service has changed. It's not just what you communicate to customers; in this day of constant information, how you communicate with customers is increasingly crucial. Texting is a simple way to meet your customers right where they are.
Ted Guggenheim is CEO and co-founder of TextUs.