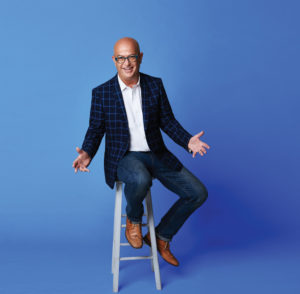 By Steve Levy
The top video game was Wii Sports. Some of the must-have gifts on holiday wish lists included a chocolate cell phone with unlimited texting, an iPod Nano and charity Livestrong bracelets.
The year was 2006. To say our 2019 wish list would not include these items would demonstrate a high degree of "truthiness" (which, by the way, happened to be the Top Buzzword of 2006).
Although it has been little more than a decade, this brief look down memory lane is a good reminder of how quickly our lives, wants and needs evolve. And just how quickly marketers need to move to match this consumer evolution.
In 2006, Ipsos and the Canadian Marketing Association launched the annual Canadian Digital Marketing Pulse report with the goal of assessing the digital marketing landscape. And, like comparing wish lists of the past, the 2019 Pulse report, with additional partners Vizeum and strategy, exposes how much digital marketing has changed in Canada.
This evolution creates an enormous challenge for marketers to read the present and predict the future. After all, it is hard to be an expert in a space that is in constant change resulting from new platforms, tactics and technology.
What's changed?
Clearly, the digital space has changed and grown since 2006. The components/tactics that we explore under the digital umbrella have expanded and changed over the years from 10 to 15. In 2019, they are: email marketing, search engine marketing, search engine optimization, digital signage, influencer marketing, social network marketing, augmented reality, digital audio, online video marketing (OLV), web site, display advertising, programmatic marketing, branded content/native marketing, wearable technology and voice search marketing.
While each component warrants discussion, I will cover just a few here: those that saw change and those that we found to be of particular interest to Canadian marketers.
Social network marketing. Because it is tied to our culture, social networking marketing allows brands to quickly connect to cultural moments, more so than any other marketing tactic. Both familiarity and usage have grown for marketers and agencies since last year, which speaks to the effectiveness of this tactic.
Despite privacy and security concerns regarding social media, two-thirds of Canadians reported no change in their social media habits in recent months. At the same time, advertisers have not stopped or reduced using social network marketing. Only 5% say that privacy concerns have caused them to reduce spending on social media, online video, display and programmatic advertising.
However, many advertisers have put in place stricter guidelines and brand safety rules and have become more responsible with data ownership. Overall, this tactic has become engrained in marketing, and as such we will likely continue to see a steady upward trend in its use.
OLV. Video is everywhere, so to win in digital, you must win in OLV. In this context, many advertisers now plan for digital video-first production, short or long form, and across multiple platforms, including mobile and social.
OLV is less expensive from a production perspective and more flexible. It is starting to impact video production standards, mainly because of the need to get to the point before the skippable five second marker. Of course, this is all done to drive brand awareness, engagement and response.
Web site. Designed to attract and retain visitors, web sites remain an important piece of the marketing mix, especially with the growth in eCommerce. Three in four marketers agree that web site optimization for mobile is more important than developing an app.
Digital signage. Specifically referring to digital screens delivering branded content and third-party advertising, we are seeing an increase in usage. This is at least in part a function of the fact that there are more boards in existence/more opportunities, and they are becoming easier to buy. Another key aspect is improvement in the ability to geo-target ads on digital signs and to display different ads at different locations, not to mention the fact we are now able to manage them by day part.
Also key is that these ads cannot be ad blocked. And if this is not enough, we continue to see production and screen costs moving down. Finally, programmatic buying is becoming more common with digital signage. The upward movement seen among agencies is often a lead indicator of what will happen among marketers.
Wait and see
Most of the digital tactics discussed this far are mainstays with proven marketing track records. These relative newbies are wearable technologies, voice search marketing and augmented reality. Each of these tactics face their own challenges as they vie for agency and marketer approval.
Wearable technology refers to clothing and accessories incorporating computer and advanced electronic technologies, most commonly seen in watches/fitness trackers and shoes. It seems clear that while several wearables are succeeding from a consumer product perspective, they are most certainly not seeing success as an advertising platform. Marketers are neither familiar with them nor are they using them frequently. Perhaps it is simply too early.
Voice search marketing allows consumers to perform searches by speaking into a device such as a smartphone, Google Home or Amazon Echo. In 2019, familiarity and usage amongst agencies and marketers remains low for voice search marketing. More education and engagement is needed for this new tactic to gain traction.
Augmented reality (AR) is the use of digital technology to enhance or alter a real-world experience or content. Although familiarity has grown from 4% to 25% with agencies in the past year, adoption hasn't taken off.
For now, the most common applications of AR can be seen in medical/health and education environments. However, we may see this change as the associated virtual reality (VR) technology is increasingly built into platforms like Snap. Today the AR/VR technology is expensive, there is uncertainty about its scalability from an advertising perspective, and as such there remain big question marks about their return on investment (ROI).
While marketers are uncertain as to what the mid-term future holds for digital marketing, there is certainty about one thing: 81% agreed that their "organization cannot afford to have a weak presence online". Digital marketing is critical to a brand's success. As the digital space continues to evolve, marketers will continue to seek out the next "new" digital tactic, whatever it may be.
Steve Levy is the COO of Ipsos Canada.