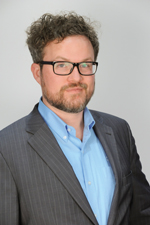 By Matthew Clare
In our data-driven world the need for more effective automation and personalized customer experiences is greater than ever. In some cases, a company's customer experience journey may be even more important than the actual product or service.
Today, contact centres are crucial with Millennial buyers who expect companies to have context on their customer experience journeys. The last thing consumers want to do is pick up the phones and talk to someone—especially after waiting on hold for at least 15 minutes or more—to explain their issues.
The right contact centre model, with the necessary tools to understand customer interactions and provide the best ways to respond, is therefore critical for positive consumer experiences and the retention of customers.
Offer a cohesive experience
People today expect the omnichannel experience, even if they aren't familiar with the term. Customers may interact with companies on their web sites, via social media or in-store. In turn, companies need to deploy the right mix of tools that integrate these touchpoints and can move seamlessly between them in order to meet customer expectations.
It's no longer enough to look at these as individual interactions; instead, they must be viewed with a more holistic view. This is imperative for the success of the integrated omnichannel experience.
Some omnichannel contact centre tools now leverage artificial intelligence (AI) and machine learning, and for good reason. People now expect agents to be technologically savvy specialists who can resolve problems when they get on the phones to talk or interact over chat tools, as opposed to being connected to generalists who can only speak to company solutions. If the agents are equipped with AI and machine learning solutions that support customer service efforts, they will have more time to provide a deeper and more personalized and ultimately more satisfying experience for the customers.
Accuracy: AI versus agents
Accuracy is a key consideration—but also a challenge—when it comes to integrating technology into the customer experience. Automated customer experience technology with an accuracy of at least 95% is essentially delivering the same level of accuracy as a human contact centre agent.
Given many customer support questions are relatively standard, basic interaction ownership can shift to an AI or machine learning-powered solution that handles the response. This lowers overall customer interaction costs, while allowing the human agents to spend more time handling complex support inquiries. The budget allotted for building a contact centre support team can then be better spent on hiring and compensating technologically savvy specialists who are deep customer experience experts, and who will provide more valuable troubleshooting and interaction for complex customer issues.
This is the main reason Mitel's partnership with Google Cloud works for today's evolving contact centres. Mitel can now provide smarter and more accurate virtual agent solutions through the power of Google Cloud's Contact Center AI, including natural language processing and machine learning technologies.
As more companies implement virtual agent capabilities over time they will reposition their centres to focus on more specialized support, rather than generalized service. Companies will then experience reduced costly agent churn as the work becomes more satisfying, while the size of contact centres can be lowered; both factors will net cost savings and productivity gains that outweigh the increased wages for the higher-skilled staff.
Consistency is critical
Another major contact centre innovation being developed by Mitel, with the support of Google Contact Center AI, is Agent Assist. Agent Assist uses AI to feed information to support agents—think of it as traditional whisper coach functionality being done by AI rather than a live supervisor—which is particularly valuable considering contact centres have some of the highest turnover rates. With average handle time remaining a top contact centre metric, Agent Assist allows new agents to onboard faster and deliver more consistent and effective information to customers.
There's nothing more frustrating than finally getting through to someone: only to realize they just started the job two weeks ago, have limited knowledge and are unable to resolve your issue. Agent Assist helps reduce these incidents by providing a more seamless and consistent contact centre experience, regardless of how experienced the agent is. It also allows companies to improve their knowledge bases for all workers, so agents can consistently provide the most accurate interaction data for a specific customer problem or situation. Agent Assist is a valuable training tool and also provides consistent quality assurance for experienced agents as well.
In addition, more and more contact centres are integrating analytics and real-time reporting into their systems, enabling companies to make data-powered decisions to satisfy the needs of their customers. Using data companies have already collected on their customers they can provide more intelligent customer experiences that remain consistent across every product or service level. This is a key feature of Mitel's MiCloud Engage Contact Center, which was released in late August 2018 for the U.S. market and is planned to be available globally in 2019.
Deliver a proactive experience
The last challenge—and opportunity—for contact centres is delivering proactive customer experiences. Contact centres are historically reactive. A customer buys a product, they have an issue with it and they call the customer service line for assistance. By harnessing the Internet of Things (IoT), companies can leverage data on customer usage and behaviour patterns to deliver proactive support. This means getting ahead of the customer to deliver solutions before they even know they want or need them. In other words, companies should be delivering the information customers need before they ask for it.
A company's greatest strength today is their understanding of the customer journey. This entails having specialized contact centre agents complemented by technology that can deliver an exceptional omnichannel customer experience.
Matthew Clare is director of contact centre solutions, Mitel (www.mitel.com).