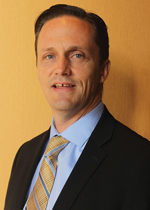 By Dan Surtees
The 2021 holiday shopping season has come and gone. Yet the aftermath is upon us — the inevitable wave of returns.
The past two years have seen an historical increase in online shopping. eCommerce sales have risen by 44 percent since 2019 ­ which has resulted in a higher rate of return than in-store purchases (20 percent vs. 8-10 percent). Retailers could now be set to tackle the largest wave of returns ever.
While the process of managing returns is typically seen as having a negative impact on operations — consumers don't usually view them as a "fun" transaction — retailers have an opportunity to turn it into a creative way to further drive customer loyalty.
An opportunity for an offer
Retailers are constantly looking for ways to increase foot traffic to their stores. Offering promotions specifically tied to in-store returns becomes all the more important when you take into account the many alternative avenues consumers have for returning products in today's retail environment.
Rising levels of digitization, which only accelerated during the pandemic, mean consumers have more options than ever to return products — online, through curbside drop-offs, or couriers. As a result, retailers are losing potential opportunities to make a sale or offer customized promotions in-store to further drive customer loyalty.
XCCommerce's research confirms that today's customers are looking for promotions and loyalty programs. When done right, these promotions create the positive customer experience every retailer strives for and can have an enormous impact on the image of their brand.
According to our research, 72 percent of consumers stated a desire for more promotions — a top factor when making a purchasing decision. Sixty-nine per cent (69 percent) said discounts are the main reason they shop at a certain retailer and 56 percent stated discounts are the most important factor when considering where to shop.
Not only will promotions attract a consumer to your store. Our research also shows that promotions are very likely to keep those consumers around as loyal shoppers to your brand — 62 percent of those surveyed said they are loyal to retailers who offer promotions.
Beyond the discount
Many retailers offer promotions such as discounts, loyalty point multipliers or free shipping. But in today's retail landscape retailers need to get creative if they want to attract the modern consumer.
Leveraging VIP rewards to offer exclusive invitations to events or early access to new items before the general public, for example, will make customers feel like more than just a sales number. It creates a connection between the brand and the consumer that all retailers strive for.
Today's consumers are looking for brands that align with their own, personal values. Retailers that can guarantee ethical practices — including ethical trading, manufacturing, and shipping practices — are more likely to be held in greater esteem compared to those that do not.
Tying a promotion to your business's ethics or corporate social responsibility program, such as offering charitable donations in the name of the consumer as part of a purchase or return, can help establish a great connection with that customer, and build your brand image.
Easy and painless
There is more to consider than just promotions during the returns process. The entire experience must be easy and painless — particularly given the ease in returning goods online. If there is too much friction, customers are less likely to return to your store; no matter how great the promotional reward.
In many cases, the management and operational challenge to achieve a seamless experience that ties in sophisticated promotions can be daunting. Today's complex promotion execution and management solutions can help meet this challenge.
By more easily offering a large range of promotions through the variety of channels customers engage with, retailers can be empowered to create a seamless returns and promotion offer experience that today's modern consumer expects in the modern retail landscape.
Business stakeholders must work together to create promotions that are meaningful to their customers and encourage them to return to stores. And the staff in store must be aware of what promotional tools they have and be able to upsell and cross sell the rewards and benefits. In this ever complex world of retail, the business must be able to react quickly, managing and modifying promotions, in the light of ever-changing market conditions, sales volumes and customer responses.
Dan Surtees is Vice President of Strategy and Business Development for XCCommerce. XCCommerce is the industry leader in promotion management and execution, helping the world's foremost brands drive growth and customer loyalty. For 20 years, XCCommerce has delivered retailers an Omni-Channel customer experience, with the power and speed to manage, execute and analyze complex promotional offerings, across all sales channels.
To learn more about XCCommerce and how they are delivering retail promotional excellence for the industry's leading brands during this holiday shopping season, visit https://xccommerce.com