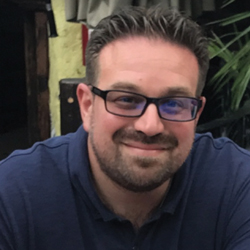 By Dan Goikhman
Standard cable TV has been the long time programme viewing giant in the Canadian market. Then Netflix was introduced in 2010, providing over-the-top (OTT) viewing and the whole game changed. Viewers across the country liked the comfort and easy access of OTT services and subscriptions have been growing ever since.
The Convergence Research Group reported that Canadians spent $872 million on OTT subscriptions in 2017. The same report suggests that those numbers will rise to $1.11 billion by 2018, peaking at $1.58 billion by 20201.
With OTT's growth in the Canadian market, local service providers have taken notice of the shift. Both Bell and CBC launched their own OTT service apps last year. Many other smaller companies have provided the service for some time now. These include DAZN, Mubi, OUTtvGO and Shudder.
OTT is inherently niche
OTT has shown advertisers that it allows for superior customer segmentation and targeting in comparison to traditional cable TV, in addition to subscriber revenue growth. OTT's inherently niche nature stems from being more cost effective and easier to set up than cable channels.
When it comes to cable TV the cable channel is end-to-end. The provider has to account for many factors such as licensing and satellite uplinks. The cost of setting up a cable channel could surpass the $1 million-dollar mark, and for many startups that's out of the question.
Tech companies are now looking to lower costs for content providers to go online. Turnkey OTT solutions cost less than $100,000 per year to maintain, which makes the service an attractive and affordable alternative to traditional cable channels.
If we look away from the Netflix giant, most other OTT services target specific audiences. They all have their own dedicated fan bases, on the grounds that they stream content which directly relates to their viewers' liking.
Having a niche audience on an OTT service lays the groundwork for ad campaign possibilities, which are more precise than standard cable. DAZN, for example, streams major sports events to Canadian audiences such as the UEFA Champions League and the Premier League. Dedicated sports fans know that DAZN is where they need to go to stream their favourite events. At Unreel, we partnered with Canadian Hard Knocks Fighting Championship to launch Battle Zone, an OTT streaming service for fight fans to access mixed martial arts and other fight sport content on all of their devices at anytime.
Better data tracking capabilities
The main advantage that OTT has over traditional cable for marketing and advertising is how specific the ads are for the viewers watching the content. In traditional cable, general ads are shown to a wider audience, and advertisers use comfort in numbers to generate a return on the ads they put out. But OTT allows content providers to target viewers individually. Viewer data can be accessed, analyzed and segmented into different audience groups, such as the sports fan or the food lover. Once they are organized into their respective groups, ad campaigns are created to deliver the advertisements to the respective audience group(s).
This precise method is what gives OTT-using advertisers an edge over standard cable TV. Cable TV ads focus on the content such as the specific sport or food, if we were to use the aforementioned examples. But OTT shifts the focus to the viewers instead of just the content, and with its emphasis on data collection, audience targeting reaches pinpoint accuracy. It combines content along with the audience, their postal codes and even their IP addresses.
The statistics gathering web site Statista reported on the revenue generated by OTT ads since 2010. In North America, OTT advertising brought in just $1.5 billion CAD in revenue in 2010. By 2015, that number had increased five-fold, bringing in almost $7.5 billion. With increased interest in OTT, the ad revenue is projected to reach over $14 billion by 20212.
Flexibility to experiment, quickly measure ROI
Broadcast and cable TV make it difficult for advertisers to understand how effective their ad campaigns are. It could potentially take months and a significant amount of work to figure out if the campaigns are reaching the audiences that they were made for. By identifying large demographics and creating ads for them advertisers were playing a guessing game with viewers. They therefore couldn't be sure that the viewers would be interested in the broadcasting ads.
In contrast, OTT performance metrics provide real-time measures for how well ads were received during their broadcast. With this in mind, advertisers can experiment with different types of campaigns, and using the data they collect, narrow down the methods that bring in more return on investment (ROI) versus those that don't perform well. They can run many experimental campaigns, quickly gauge success and evaluate and adjust them.
Roku, for example, has an ad metrics feature called Survey Insights. This feature gives feedback in real-time and can also provide demographic data and on-device surveys. With the release of the Roku Stick+ and the Roku Channel in Canada, it's clear that the OTT service is looking to delve deeper into the Canadian market.
A new report by eMarketer suggests that the total number of Canadians using OTT is set to reach 17.4 million this year, representing almost half of the Canadian population3. With this increase, it is likely that we will continue to see a gradual shift to OTT as the future of content distribution—and advertising—in the country.
Dan Goikhman is CEO of Unreel.me (www.unreel.me), a leading platform for networks and publishers launching OTT streaming services.
1 Convergence Research Group, "The Battle for the Canadian Couch Potato: OTT, TV, Online", report, April 2018.
2 Statista, "Revenue generated by advertising on over-the-top TV sites in North America in 2010, 2015 and 2021 (in billion U.S. dollars)", 2018.
3 Paul Briggs, "Canada Streaming Video 2018", eMarketer, report, August 2, 2018.