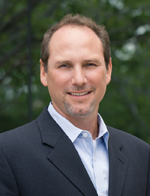 By Greg Brown
Today's connected customers are bonding with brands in ways unimaginable just a few years ago. In response, marketers are tasked with delivering consistently engaging content across a growing spectrum of channels and devices. In this nonstop customer journey, for example browsing on smartphones or engaging on social media, customers have come to expect brands to treat them as human beings rather than numbers in a spreadsheet. This means marketers must personalize their content if they want to successfully engage with their audience — a genuine struggle without the right tools for single customer identification.
Single customer identities empower businesses to track individual customers across all channels and all devices, seamlessly aggregating this data into customer profiles that include customer interests, preferences, and history. Businesses without the ability to construct a single customer identity are roadblocked by costly issues such as incomplete, outdated, duplicative, and inaccurate data. Where do you land on this spectrum of marketing success?
Researching Data-Driven Personalization
In July 2019, NAPCO Research conducted an online survey of marketers using the subscriber database of Target Marketing (NAPCO Media is the parent company of Target Marketing). The total number of respondents included 101 marketers from companies that personalize content and have at least $5 million in annual revenue. (See Figures 1, 2 and 3.)
Respondents were asked to elaborate on the biggest challenges they have encountered in their efforts to increase personalization to their audience (see Figure 4), pointing to these key issues:
• "Finding good reliable skilled staff"
• "Keeping personal information secure"
• "Data governance and inconsistencies among systems"
• "Cutting through the deluge of information clients receive to initiate client interaction"
• "Management's opinion is 'if it ain't broke, don't fix it' –our company needs to get beyond this mindset"
A common theme among these responses revolves around data issues such as integration, management, security, and investment. Many of the respondents recognize that personalizing effectively starts with using data effectively, even if management is slow to come around. Indeed, many brands are sitting on vast amounts of customer data but are unable to leverage it for marketing purposes.
The connection between single customer identification and personalization becomes clear when comparing the confidence companies indicated in both areas. 87% of companies reporting that they are "very confident" in their single customer identification also report that they are "very effective" at personalizing the customer experience. Of the companies that are less than "very confident" in their single customer identification, only 35% report that they are "very effective" at personalization. Of those surveyed, nearly half of companies have an enormous opportunity to make better use of their attribution data and drive conversions. So, what is holding them back?
Again, the answer returns to data. The top challenges include data that is incomplete, outdated, duplicative, and inaccurate (see Figure 5). When a customer moves to a new residence, the address a company has on file becomes outdated. When a customer misspells or omits personal information on a brand's platform, that brand is left with inaccurate or incomplete data. And when a company's data management efforts are insufficient, data from an individual customer can appear to be fragments of data from different customers.
Overcoming Data Challenges
This all leads to the truth — impossible without accurate data. Considering all the customer data held in various silos and business units, the most critical advantage comes from verifying data at the point of entry. Current business operations can then be fulfilled effectively, and a pattern of data governance is established for smart long-term use. Businesses are empowered to handle the "simple challenge" of matching a person accurately across various channels, fueling clear insight into all of their interactions with the brand — from call center, to website and social media. This means key areas for data capture are account creation, web forms, and call centers — all areas in which inaccuracies (i.e., data entry errors) can creep in as data is collected, making life much more difficult down the line.
Standardizing, linking and de-duping data is a big part of this operation. Problems result from even simple errors, such as different spellings of names from people interacting on your online site versus how they call in to support. Being able to marry those into one record that is a true representation of that specific customer at various touch points with your organization is critical. Updating data continuously helps, considering 2-4 % of customer data goes stale each month. That's around 20% to 25% yearly. Consider the data impact of over 40 million people moving every year in the U.S., along with 2.5 million deaths, 2.3 million marriages, and 1.2 million divorces each year — particularly important for B2C communications. Eight percent of all mail sent is undeliverable, costing mailers over $20 billion a year.
Data as a Business Driver
These data issues and the resulting lack of a robust single customer identification can mean missed opportunities for targeting and personalization of marketing content, a lack of insights into customer behavior, misdirected marketing strategies, and the inability to accurately assess the impact and ROI of marketing efforts. Survey results indicate that the most successful marketers are looking both internally for technology and content solutions, as well as partnering with external vendors to handle data management needs. Third-party vendors play a key role in improving data quality, providing the software and solutions necessary for omni-channel and cross-device attribution and targeting, and ensuring customer data is handled responsibly and securely.
These are no small values, as marketers recognize that data security is not only a matter of maintaining compliance to privacy regulations and avoiding fines, it is also an ethical imperative. Because marketers and the brands they represent hold vast amounts of personal information on their customers — customers who have placed their trust in these companies — betraying that customer trust is not only irresponsible, it can be very bad for business.
Winning with Better Data
Single customer identification enables marketers to target and personalize content to the right audience, track the customer journey, convert customers more effectively, and determine the ROI of marketing efforts with more precision. To achieve single customer identification, companies must not only invest in their own internal staff, technology, and data solutions, they must also partner with the right data vendor. Emphasizing data security and regulatory compliance is crucial, as is hiring skilled staff in data management and hygiene and developing proper internal data handling procedures as part of standard business operations. Taking these steps can help businesses achieve effective single customer identification, giving their brands a distinct edge through a single source of truth about the customer based on accurate internal and external data, unified across channels, locations, and business silos.
Greg Brown is vice president of Melissa (www.melissa.com), a provider of global contact data quality and identity verification solutions that span the entire data quality lifecycle and integrate into CRM, e-commerce, master data management and Big Data platforms. Connect with Greg at
greg.brown@melissa.com or LinkedIn.