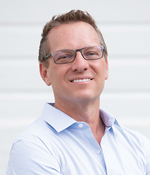 By Scott Thaler
Diversity, Equity and Inclusion (DEI) have been the latest buzzwords in the corporate world, and several companies are implementing calls to action, suggesting that it's important to showcase diversity now more than ever. What seems to be missing is an understanding that DEI is not a trend; it's a long-term commitment and has been playing a huge role in creative materials for decades.
The trend that marketers have been chasing for years is the desire to find sweeping similarities in audiences to garner efficiencies in how they are targeted, even if the similarities aren't entirely accurate. In today's society, our differences are rightfully celebrated. So why do marketers still marketing to their audiences as if they're all the same?
At 9thWonder we embrace diversity by intentionally respecting individualism and celebrating our differences, or as we like to call it, honoring the Power of Difference. Achieving the Power of Difference requires research and realistic expectations, but its benefits can take your creative content to the next level and unlock relationships with valuable audiences.
Sadly, not all companies who attempt to prioritize these differences get it right, which is why 54 percent of consumers don't feel fully culturally represented in online advertising, and 71 percent of consumers expect brands to promote diversity and inclusion in their advertising, according to a recent Facebook Business study.
This raises a question that we must always ask ourselves as marketers: "How can we effectively integrate inclusivity into creative materials?"
There is no standard approach to diversity
Diversity is an enormous word to define. It encompasses race, gender, religion, sexuality and more. Within those categories, diversity exists in how people identify and view themselves in society. Recognizing the scope and intersections of different identities are keys to developing inclusive content. While it's tempting to place people into neat boxes based on their perceived identities, this practice doesn't consider the ways people hold multiple identities and how those identities intersect. Meeting people at those intersections is where authentic relationships are formed.
Diversity goes far beyond now-normalized tropes, especially in the marketing and advertising sphere. Diversity includes one's outlook on life and what they value in their personal and social lives — and as marketers it's our job to dig into that.
By sticking to antiquated ideas of how consumers look, act and think, your creative materials could end up missing the vast majority of people.
Your audience will tell you what's right
Connecting with your audience and understanding their identities requires research. By this, I mean not only researching your audience from a surface level (Where do they shop? How old are they?), but digging deeper and asking more challenging questions (What do they value? How does this topic impact them?).
The Power of Difference suggests there is real power in what makes people different — different backgrounds, cultures and experiences. We harness this thought and forge connections with these hidden or often ignored consumers, whom we call "ConsumerX" — which is, in fact, a group with buying power north of $7 trillion — and research where these audiences are getting their information from. Their influence is ready to be unleashed on behalf of brands that connect with them authentically.
Taking the time to listen and engage with your audience to understand their desires and needs helps your brand build trust with these groups and ensures that your product is valuable to the people you're serving.
Diversity must be part of your belief systems
It's easy for companies to say they promote diversity but putting words and art into action is another thing. Plenty have tried by outwardly taking action, but forgo internal adjustments, which quickly creates conflict.
A common example is during Pride Month (celebrated annually during the month of June), companies "rainbow wash" (the use of the rainbow symbol or its colors by companies and brands to indicate solidarity with Pride, whether their own policies and actions benefit LGBTQ+ people or not) their content to show an understanding with the LGBTQ+ community. Throughout the rest of the year, however, few companies continue to recognize this community, donate to programs helping their LGBTQ+ consumer and employees or allow for true inclusion in their product or service.
Creative content should reflect the true beliefs of the company, not just the content developed to monetize movements. This needs to be lived out loud in how your run your office, your teams you're your brand. People's differences should be appreciated and reflected all the time and being intentional about respecting people and their identities will naturally boost your content and help avoid tokenism.
Set realistic expectations
Consumers can sniff out inauthentic content and, in today's age, have the means to publicly address these companies and their values.
Take your time to harness the power of difference and do your research. Look internally at your organization and determine what you stand for and believe in, find a marketing and creative agency that aligns and has the tools to reach this audience, and begin to develop a plan of action to incorporate this audience into your everyday materials.
Every company is at a different stage in their journey toward an understanding, and small actions are just as valuable as grand gestures. Reflecting on where your company is at and setting tangible, realistic goals will lead to authentic outcomes.
True change takes time. While companies may strive for efficiency when implementing DEI initiatives, the process ultimately requires patience and willingness to constantly find ways to improve. An understanding is fluid, and genuine outcomes are produced through intentional, consistent actions.
Scott Thaler is the Chief Marketing Officer for 9thWonder.