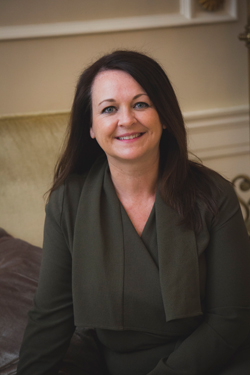 By Mia Huntington
Marketing agencies can be the lifeblood of their clients' businesses. You help tell your clients' stories and elevate their brands. Your services are strategic, and your ideas facilitate the creative process: well worth the time invested.
But what's not worth the time investment is collecting payments, though a necessary part of doing business. Sending quotes, converting them to invoices and following up on outstanding accounts is a distraction to servicing your clients, taking time away that is better spent being…creative!
You may think of payment processing as a retail play, but technologies have evolved, and many options are now available to assist across many aspects of the business. What if the cumbersome process of quoting, billing and invoicing clients was revamped, allowing you to spend more time on the work and less on the books? And how many times have you had to say "no" because a client has asked to pay with a corporate card?
One way to alleviate these gaps is to work with a provider of integrated payments technology: giving you a more transparent and streamlined way to manage your business.
On the go payments and invoices
Solutions now exist that allow you to send quotes or invoices directly to clients via e-mail. Then, with just a few clicks, they can accept or reject quotes or pay invoices directly by using a secure hosted payment page. You can even send quotes and invoices from your mobile device on the go: in no time at all. Once a client receives a notification, they enter their payment information in a matter of seconds, resulting in funds being available as early as the next day. The client sees a zero balance and immediately accidental duplicate payments, or cheques delayed in the mail are a thing of the past.
Of course, these technologies not only positively affect the way marketers do business it also allows for accepting payments the way your clients want to pay. In today's world of real-time online activity, people want to pay invoices securely and with instant confirmation.
Peace of mind with secure systems and processes
Maintaining data security can be a headache. But having robust security in place to protect your business and your clients' financial data is one more area where help is available. The right payments provider that can handle all of that on your behalf, allowing you to focus on your day to day while keeping you up to date and protected against costly data breaches. What's more, when clients log on to your branded secure payment page, they are assured they are in good hands.
Once you've decided to source a payment processor, an important consideration is to ensure that you are not limited to a certain number of quotes or invoices that you can send per month. There should be no cap on the amount of clients or projects that you are able to take on or on the number of internal users that your business needs.
Marketing agencies that partner with a processor to implement integrated payments technology can rest easy knowing that the billing and invoicing process is taken care of. Often this feature feeds into finance software and systems, allowing integration into accounting and accounts payable at the same time. All this leads to increased productivity as you can focus on your core business, ensure funds are available quickly to help you better manage finances and provide greater transparency between you and your clients.
Mia Huntington is senior vice president and general manager for Elavon Canada (www.elavon.ca).