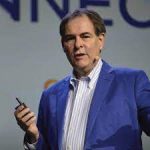 By Gary E. Barnett
For most consumers, the idea of handling a transaction or conducting business through a call center brings a reassuring sense of security and confidentiality. This is especially true with larger, more established brands; customers trust that stringent regulations, employee background checks and oversight processes are all in place to protect consumers' personal information.
However, the pandemic has forced many contact centers to shift to a remote working model, which has created new security challenges and vulnerabilities. With agents now handling transactions from home or in other remote locations, data security is top of mind for many. According to a recent consumer survey from Semafone, 40 percent of respondents said the increase in customer care agents working from home has impacted their trust in the security of their personal payment information (PII).
The way sensitive customer data is processed during call and contact center engagements has changed drastically due to the pandemic — opening consumers up to the potential of greater security risks. However, with the right tools in place, businesses can seamlessly overcome the challenges and risks associated with securing remote payments.
Understanding the challenges faced by contact centers
Among the most prevalent issues facing remote service representatives are data security risks, including the potential for improper storage of sensitive payment or credit card information. Given it is nearly impossible to secure the home environment it creates a scenario that's a recipe for potential disaster. When you add in that call center agents can be operating from their personal devices it opens up a whole host of potential vulnerabilities, including unsecure network connections, ransomware and phishing threats and more. Other factors such as roommates or family members being present while sensitive information is shared with a representative increases the chance for unauthorized individuals potentially seeing, hearing and recording customer data.
The challenges don't stop with security risks, as the customer experience (CX) can also be greatly impacted. The inability to secure payments can result in a disjointed customer journey, which can lead to a customer being directed to a different channel to complete a transaction. It's critical to keep customers in the channel of their choice, or within the channel they are currently communicating during a transaction to provide a seamless and frictionless experience and avoid negative brand impact.
Leveraging security and compliance to improve CX
When secure solutions are in place, improvements to customer experience are automatically elevated. According to a report published by PwC, 86 percent of buyers are willing to pay more for a great customer experience, which is a testament to the financial benefits that come with providing a stellar experience. CX continues to be an important factor, not only from the perspective of customer retention, but also for maintaining a competitive advantage in a given industry. What many businesses may not realize is the correlation between PCI DSS compliance and a positive CX. Businesses that neglect to maintain PCI DSS compliance open themselves up to increased risk of data breaches and financial liabilities. These risks have a direct and negative impact on brand credibility and reputation, as well as the consumer experience when PII is compromised.
Payment security and achieving PCI DSS compliance continues to be a growing challenge for businesses across all industries. However, there are solutions that can ease the burden, protecting both the business and consumer, while also providing a competitive edge. The integration of secure data capture solutions that help with PCI DSS compliance are becoming an absolute must for securing remote payments and enhancing the overall CX. These solutions offer many benefits, but perhaps the most important is a seamless payment experience. One critical component of a seamless experience is staying within the payment channel of the consumer's choice. With so many payment channels available today, solutions that allow customers to stay in constant communication with service representatives in the channel of their choice, throughout a transaction are a must. Additionally, with secure payment solutions, consumers enter their credit or debit card data, which is then directly routed to payment service providers (PSPs) for processing. Agents are never exposed to payment data and it never enters the business infrastructure, reducing the risk of data breaches while adhering to PCI DSS requirements.
Securing payments with the right tools
With increased expectations from today's consumers, businesses need to be omnipresent and ready to communicate and transact seamlessly across any channel their customers choose. It's not enough to boast secure payments across one or a few channels. To remain competitive and provide a superior CX, businesses must secure transactions on every channel, at every potential touchpoint.
To enable a successful and secure omnichannel payment strategy, businesses need to integrate solutions that will keep payments flowing across all channels while reducing the risk of fraud. For today's work-at-home call centers, this means eliminating the possibility of data entering the business or IT infrastructure to begin with. If data isn't held within the network, it can't be taken from the network. With cloud-based solutions that include data masking capabilities, businesses can easily achieve this level of security and PCI DSS compliance. Furthermore, these solutions provide the flexibility for service representatives to work from anywhere, while seamlessly integrating with existing CRMs and PSPs.
The end result is a customer and agent experience that is both swift and secure. This technology makes it possible for the service representative to focus on what matters — the customer — giving them full confidence in the privacy and security of their personal information. As more businesses and contact centers evolve their hybrid workplaces and adopt remote working, secure and robust solutions will become even more important as agents will be able to work from different locations more freely.
Enabling frictionless digital payment experiences will remain a top priority for businesses moving forward. Especially as workplace flexibility continues to evolve, security can't be sacrificed for flexibility or the CX will suffer. However, with the right solutions in place, agents can improve productivity and provide the best CX from anywhere.
Gary Barnett is CEO of Semafone.