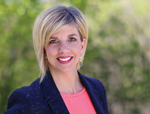 By Rebecca Martin
Brand loyalty is cultivated when companies continually adapt to changing customer preferences. Today, those preferences rest largely on the availability of digital self-service options. Grocery stores now allow consumers to order items and pay directly from mobile apps, while ride-sharing services make it easier than ever to get refunded for poor experiences. Customers are increasingly communicating via digital channels and these interactions are expected to overtake voice interactions. As this trend continues into 2019, brand loyalty will be defined by a company's ability to deliver such options seamlessly.
To meet increasing digital expectations, companies are scrambling to set up new self-service channels: but without ensuring that a strong internal infrastructure is in place. This neglect leads to chaos. A recent report from Calabrio, The Danger of Digital, found that 93% of business leaders think it's important to provide a seamless, quality experience across all channels; however, less than half think their companies are very effective at doing so.
To keep up with rapidly changing customer demands, companies must slow down and take a step back to optimize the entire process.
First, they must understand what channels their customers are on and audit their existing strategies to ensure these align to customer preferences. Second, they should establish strong internal frameworks and align data sources and people to ensure support for the omnichannel strategy.
Here are three ways companies can deliver an impactful omnichannel experience:
Rethink staffing and training. Not all channels should be treated the same. As companies rush to add new self-service options, they are failing to deliver a superior customer experience across those channels. While more than half of business leaders say adding a new channel is easy and they have a set process in place to follow, if those processes don't involve channel-specific training and onboarding agents won't be set up for success.
A strong omnichannel customer journey requires seamless and positive interactions across all touchpoints, from start to finish. With the contact centre operating as the nucleus for the customer experience, contact centre agents should have specialized skill sets to support these individual channels. While some agents are strong at engaging with customers via phone their skills may not transfer to chat-based interactions. Through channel-specific training, companies can equip agents with the tools they need to deliver the best possible experience. And, by applying quality assurance (QA) methods across all channels, they can identify agents' areas of strength and assign them to the channels where they'll see the most success.
2. Analyze the data. Adding a new channel should be justified by showing how it will benefit the overall health of the company. Simply deploying digital self-service options because competitors are doing so, or a company executive wants to be there isn't reason enough. While just under half of leaders say direct feedback from customers is why they added channels, numerous other influential factors come into play. These include input from senior decision-makers, data and analytics, industry and media discussions and pressure from internal stakeholders. And there's another issue: 43% believe customer forums and surveys give them a good understanding of how people view their ability to provide a consistent quality experience. However, such measures of success are often biased and offer incomplete views of the full customer story.
Instead of looking at individual metrics from disparate sources, companies should take a comprehensive look at the customer journey. The contact centre is the one part of the company that touches every customer channel and can act as a centralized hub for such data and insights. Contact centre data allows them to understand how customers communicate and the channels they're interacting with the most. With the help of analytics, companies gain insights that can be used to improve service and enhance sales and marketing across channels.
3. The right technology. An omnichannel strategy is only successful if the right technology is in place. Utilizing analytics solutions that integrate new data sources allows companies to quickly and easily establish new channels without disrupting existing processes and monitor each channel's activity. By incorporating insights from across all touchpoints, companies can ensure all departments have a consistent view of the customer journey to drive business direction.
Digital self-service options are popping up left and right as companies try to get ahead of the changing customer experience: and the competition. However, omnichannel success depends on a company's ability to incorporate channels and insights across the organization. By taking a step back, companies can create a seamless channel experience that delights customers and moves the business forward.
Rebecca Martin is chief marketing officer, Calabrio (www.calabrio.com).
Calabrio recently released a new version of its Calabrio ONE enterprise workforce optimization (WFO) and engagement suite. Here are the highlights:
Improved workforce management (WFM) features, including advanced forecasting improvements, sophisticated prioritization rules to ensure proper scheduling and improved schedule creation options;
Easier and improved administration including simplified user administration, improved network capacity management for on-premises deployments, system monitoring coupled with proactive server maintenance processes and closed loop performance management notifications; and
The latest evolution of speech analytics, significantly improving transcription-based speech recognition and analysis. Calabrio customers can transcribe audio at up to 150X speeds and benefit from a significant boost in speech recognition accuracy while seeing a reduced overall hardware footprint and total cost of ownership.